I still remember a long stretch of years when Jang Nara was never seen in K-dramas, but with last year's Fated to Love You, it's been a nonstop bullet train of one drama after another. Last year she also did Mr. Back, and this year she was in I Remember You, and in early 2016 she will be in upcoming MBC drama One More Happy Ending (or Once More Happy Ending).
The drama will take over the Wed-Thurs time slot from Sweet Family, which means Mr. Black with Moon Chae Won and Lee Jin Wook will be pushed back yet again. Joining Jang Nara in One More Happy Ending will be Jung Kyung Ho, who did a noona romance already this year opposite Kim So Yeon in Falling for Innocence. Now this is an unexpected pairing, yet feels almost like it makes perfect sense.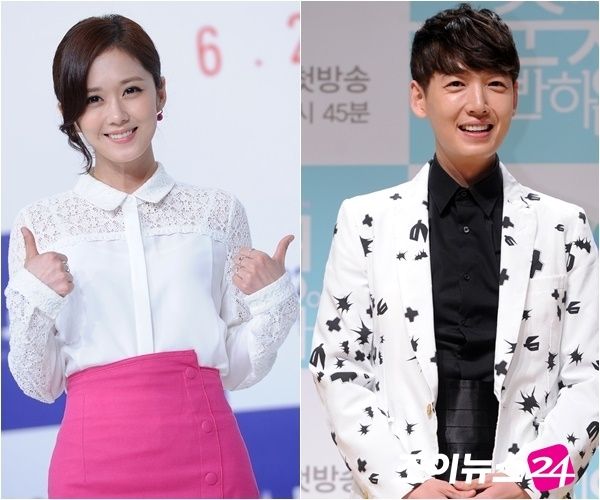 One More Happy Ending deals with romance between folks who have been divorced or remarried before, the idea that failing at love before isn't the end of the road and everyone still deserves a chance at love. I'm not a big Jang Nara fan and honestly her dramas don't really garner high ratings, so I'm in the camp that doesn't quite get why she keeps getting cast in dramas.
Then again, she's also not bad to watch in the right roles so I'm not terribly peeved to see her constantly onscreen, other than a bit of ennui in wanting different faces. I kinda felt that way about Hwang Jung Eum in She Was Pretty, loved her to pieces in Kill Me Heal Me but she was just so blah in SWP so that added to the sensation of boredom. Hope One More Happy Ending gives the audiences something to cheer for and feel swept up in.