I'm not sure why I remain so optimistic about the upcoming K-version of Bu Bu Jing Xin, other than I'm most likely still not jaded as a drama watcher and enjoy the excitement of happy anticipation. Even though I love the novel and C-drama adaptation to pieces, neither are masterpieces without flaws, and what makes them so near and dear for me is how visceral the story connected with me rather than being an untouchable ideal.
That means that K-version can succeed even if it changes elements up and doesn't have a cast nearly as talented as the C-version. I can't say the C-cast are all award winning caliber, though a few are, but above all else each lead delivered career breakthrough level performances and captured the chemistry of both romance, rivalry, and sibling intensity. Check out both casts side-by-side and see if visually you can picture it. For whatever reason I'm pretty at peace with the K-casting.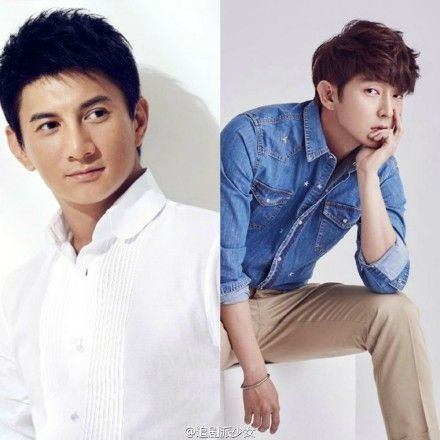 Nicky Wu v. Lee Jun Ki as 4.
Personality in novel: Aloof, reserved, perceptive, incisive, patient, proud.
Relationship with Ruo Xi: Initially she purposely keeps her distance from him because she knows that he is the future Emperor Yongzheng and the ultimate victor of the 9-Prince-Battle. But it's her wariness and heightened guard against him which intrigues him even more. He genuinely falls in love with her, and it's a very intense love because he's the kind of man that rarely lets go of his emotions, but once he does, it's all or nothing.
But he's not great husband material since as Emperor he's forced to take certain actions that may run contrary to what Ruo Xi thinks is right. This ends up driving an increasingly unbridgeable wedge between them. 4th Prince probably isn't the funnest husband to half, his sense of humor is stuck between negative 1 and occasionally maybe a zero. He's insanely intelligent, but probably likes reading boring classical texts.
IU vs. Liu Shi Shi as Ruo Xi the time-traveling heroine.
Personality: Independent, thoughtful, practical, spirited, adaptable.
Musings: Ruo Xi doesn't win all those princely hearts and survive in the Qing Dynasty because she's so beautiful that men are blinded by her looks. She's described as merely fresh-faced, but it's her intelligence and ability to read any situation that gives her the advantage. She's very tenacious – when she becomes the tea-serving maid to the Emperor, she makes the effort to learn the expertise at brewing tea, for which she wows the Emperor and the princes time and again with her skill. She's not written as a pure and idealistic heroine, but rather she is exceedingly realistic and not one to toss caution to the wind.
Kevin Cheng vs. Kang Ha Neul as 8.
Personality: Refined, calm, gentle, passionate, ambitious.
Relationship with Ruo Xi: He fell in love with Ruo Xi first, and wrote her letters during her ten years in the palace serving the Emperor. It wasn't until they went to Manchuria together with the Emperor that their relationship finally blossomed. Ruo Xi was reluctant to reciprocate his feelings because she knew his ultimate fate in life. But his steady and passionate pursuit of her finally wore down her reluctance and she accepted him. But she still wanted to ensure her own choice would not be doom and gloom, so she forced him to choose between her or pursuing the throne. He could not give up something he worked his entire life towards, so they ultimately broke up and never got another chance again.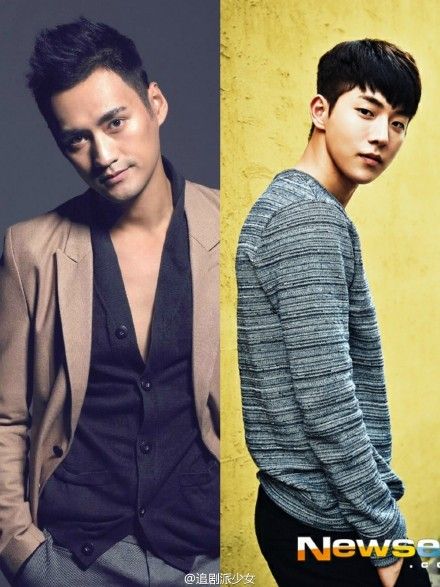 Yuan Hong vs. Nam Joo Hyuk as 13.
Personality: Rebellious, wild, carefree, loyal, dashing.
Relationship with Ruo Xi: He is Ruo Xi's one true friend in the Qing Dynasty, someone she feels most at ease with. As she's stepping around all the landmines in the palace, he is someone she never needs to guard against. If Ruo Xi and 13th Prince were attracted to each other, they'd be the perfect fit. They are clearly soulmates who understand each other intellectually and emotionally and their friendship is a thing of beauty.
Ji Soo v. Lin Geng Xin as 14.
Personality: Sincere, forthright, selfless, impetuous, brave.
Relationship with Ruo Xi: Initially just a casual friend to Ruo Xi, not close enough to be a confidante, but neither did she treat him with polite distance. He sincerely supported Ruo Xi marrying 8th Prince and was quite angry on behalf of 8th Prince when Ruo Xi rejected him. Though later he fell in love with her, but she never reciprocated his feelings. He never pressured her to do so, and instead waited patiently for her to choose him. Pretty much the perfect husband material – giving, patient, genuine. Not as emotional or as potentially flighty as 13th Prince. Too bad Ruo Xi didn't love him like that.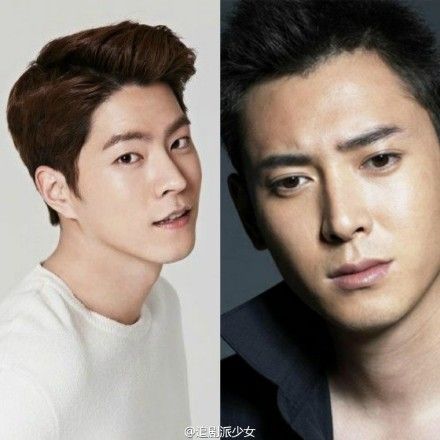 Hong Jong Hyun vs. Han Dong as 9.
Personality: Calculating, brusque, confrontational, self-absorbed, sneaky.
Relationship with Ruo Xi: None other than they pretty much dislike each other from the get go.
Ye Zhu Xin vs. Baekyun as 10.
Personality: Candid, cheerful, bumbling, kind, like an open book.
Relationship with Ruo Xi: 10th Prince is the first to fall for Ruo Xi, but it's pretty clear that it's just a crush, and an unrequited one at that. But Ruo Xi doesn't dislike him or dissuade his crush, she merely enjoys his company and never leads him on. It's clear he genuinely loved Ruo Xi in his puppy dog way and would have worshipped the ground she walked on. He's lots of fun and Ruo Xi admitted he was her first friend after she first arrived. He's not terribly sharp, so the likelihood of deep conversations isn't highly likely. But he's steadfast and loyal. It would be like marrying a Princely equivalent of a golden retriever. She could do a lot worse.