Filming is quietly underway for upcoming MBC Wed-Thurs drama Goodbye Mr. Black, will premieres in mid-March taking over for One More Happy Ending. That's going to be a major tonal shift, which isn't a bad thing since SBS shows that a revenge thriller drama like Yongpal can really snazzy up audience interest and conjure ratings. SBS has done doing darker prime time dramas lately but passed up on Goodbye Mr. Black late last year in a very high profile way before the drama landed at MBC, so we'll know in a month or so whether that was a smart move or a d'oh decision.
Goodbye Mr. Black stars Lee Jin Wook as the titular Mr. Black character, which is based on the classic revenge hero The Count of Monte Christo, and in this case he's betrayed by former best friend turned antagonist Kim Kang Woo. Moon Chae Won is the warm and bright girl that gets into a fake relationship with him to help him revenge plans. Rounding out the cast is Yoo In Young, Song Jae Rim, Daniel Henney, and quite a handful of recognizable veteran elders to lend their gravitas to the proceedings.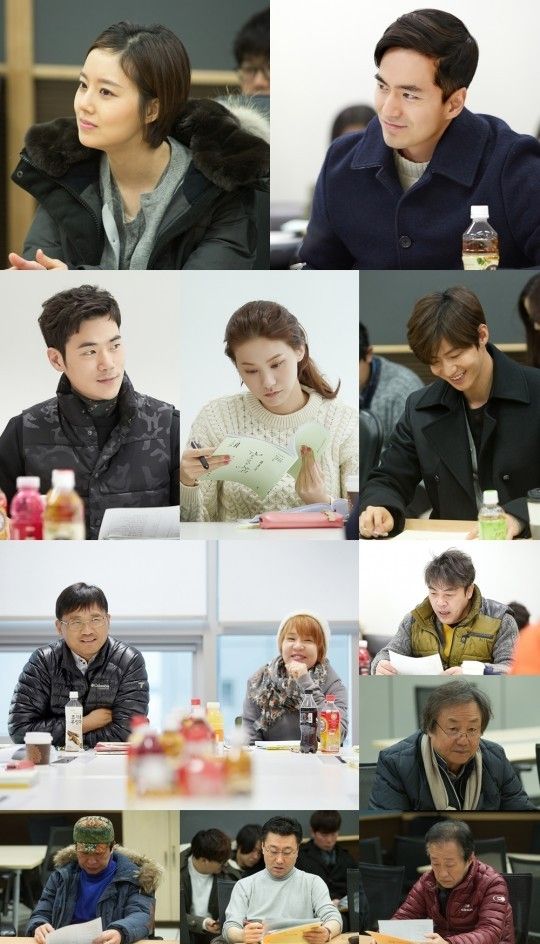 To refresh, adapting the source 1980's manhwa into the drama is screenwriter Moon Hee Jung who wrote Glorious Day, Missing You, Can You Hear My Heart, Tree of Life, Smile You and Last Scandal of My Life, while directing is PD Han Hee of Empress Ki, Dr. Jin, and Super Rookie. I'm not sure why Daniel isn't at the script reading, and whether that means his role is more of a glorified cameo than a main supporting lead, either way it'll be nice to see him back on the K-drama screen even if his acting is always combining swoony good looks and lulzworthy line delivery.