The men folk of upcoming MBC drama Goodbye Mr. Black are the first to meet the audiences, with male lead Lee Jin Wook (above) and his onscreen nemesis Kim Kang Woo (below) looking intense and showcasing a propensity for guns. On the gun side Kim Kang Woo gets the win with a sharpshooter rifle over Lee Jin Woo's pistol, not to mention in a revenge drama like this Kim Kang Woo's baddie will clearly get the upper hand first in order to create the scenario that leads to Lee Jin Wook angling for vengeance.
This drama gets less attention than same time slot rivals Descendants of the Sun and Please Come Back Ahjusshi mostly for the slight delay in airing, it's not arriving until March 16th, a full three weeks after DotS and Ahjusshi duke it out in direct competition. I'm pretty stoked for Mr. Black since the original manhwa was based on one of my favorite classic novels The Count of Monte Cristo, not to mention a revenge thriller is nicely complementary programming alongside a disaster war zone medical romance and a soul-swapping second chances humanistic drama. Doesn't hurt that both Black male leads look mmmm-mmmm delicious in these first drama stills.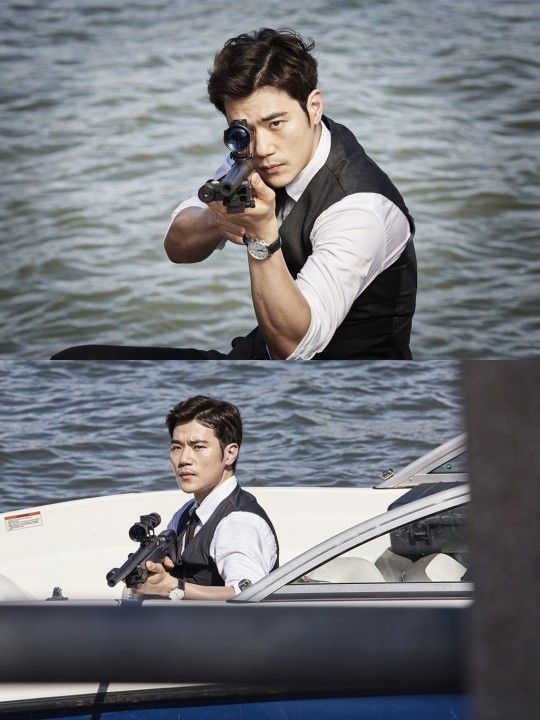 Moon Chae Won is also looking super adorable in this new bob as she's seen in a fan snapped picture from the filming of Mr. Black.