It's a bit of a late start to filming for upcoming SBS Wed-Thurs drama Entertainer, but as a modern piece it likely needs less prep work. Starring Ji Sung, Hyeri of Girl's Day, CNBLUE's Kang Min Hyuk, and Chae Jung Ahn, the music industry drama genre isn't new to SBS as the network attempted it in the summer of '14 with My Lovely Girl which was a hot mess so hopefully this one is better thought out.
The age gap between leads Ji Sung and Hyeri is about on par with MLG leads Rain and Krystal, and throwing in a younger idol hottie like Kang Min Hyuk is similar to the role that L played in MLG not to mention Chae Jung Ahn in the older woman second female lead role that Cha Ye Ryun had. I was frustrated with MLG but it had enough to keep me hooked, which is to say Entertainer needs only not be dull as beans and I'll likely watch for the songs and typical fast-paced story line of these types of dramas.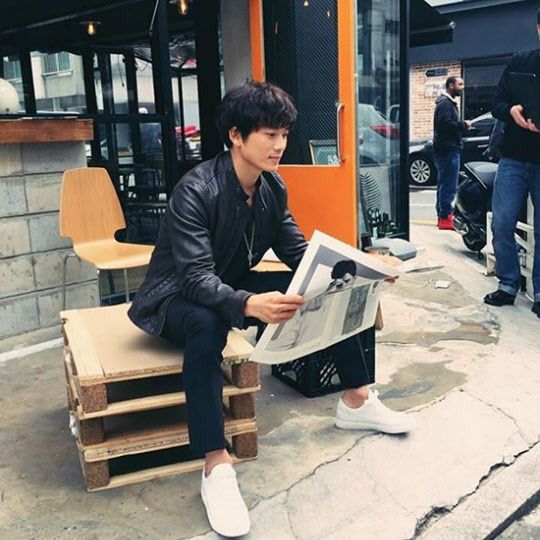 Directing is PD Hong of Glorious Day and The King of Dramas while the screenwriter of Pretty Boy (Bel Ami) takes a crack at breaking the curse of low ratings for music industry themed dramas. Ji Sung looks fantastic in the first fan snapped filming stills, and basically he's worth watching just sitting there reading a newspaper.