Today saw the premiere of fully pre-produced KBS prime time melodrama Uncontrollably Fond by screenwriter Lee Kyung Hee, arriving on a hot July Wednesday while shelling freezing winter temperatures onscreen. I didn't know for certain whether domestic Korean viewers had the appetite for an old school type melo romance even with well known big name stars Suzy and Kim Woo Bin as the leads, but it looks like episode 1 did well enough to be considered a successful start. Episode 1 of UF garnered 12.5% AGB nationwide ratings, a big gap over second place finisher Wanted on SBS with 7.0% while MBC's Lucky Romance fell to third place with 6.6% and ending Hwang Jung Eum's successive drama hit streaks.
UF's first episode ratings is nearly the same as Park Shin Hye and Kim Rae Won's current SBS Mon-Tues hit drama Doctors, which got 12.9% AGB nationwide ratings before rising in each successive episode to nearly breaking 20% AGB nationwide in this week's most recent episode 6. I loved episode 1 of UF but am not sure this drama has the buzzy story line to keep bringing in the greater viewing population, for me the allure is in the slow burn and it's off to a perfect start for me.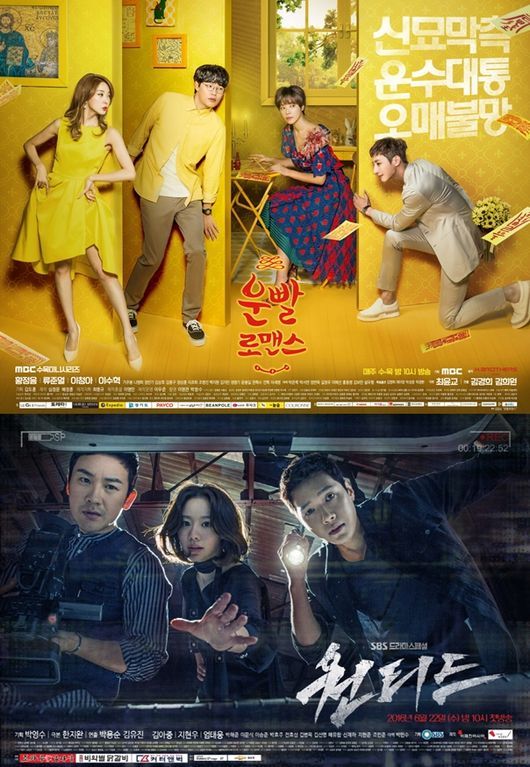 Uncontrollably Fond is off to a better start than Lee Kyung Hee's last prime time drama Nice Guy (The Innocent Man) with Song Joong Ki and Moon Chae Won. NG's first episode got 10.5% AGB nationwide ratings before the run settled into the mid to late teen ratings, a decent showing that was more notable for the fantastic chemistry and acting of the leads. I'm not seeing the chemistry yet between the leads but they haven't a lot of direct scenes together yet in the first episode, but hopefully Suzy's character tones down and Kim Woo Bin starts to figure out what he wants to do with his life going forward after the big reveal right off the bat.