From the rumors to the confirmation of casting, upcoming SBS fantasy drama Legend of the Blue Sea is taking actual shape and form unlike the mystical mermaid at the center of the tale. The drama has the one-two-three punch of being from the screenwriter Park Ji Eun of You From Another Star and Producer, and starring top Hallyu stars Lee Min Ho and Jeon Ji Hyun. It's basically mashing together too much ratings and buzzy goodness into one concoction, whether it tastes good or not will wait to be seen.
Because the leads are Jeon Ji Hyun and Lee Min Ho, I feel like the production isn't even trying when it comes to casting the supporting crew, or maybe that's the point, so as to not steal their thunder. Joining the leads will be veterans Moon So Ri and Lee Hee Joon, along with rising stars Lee Ji Hoon and Shin Hye Sun. The story is based on a traditional Korean folktale of a magistrate who released mermaids back into the ocean, and Lee Min Ho will play a con man while Jeon Ji Hyun is of course the central mermaid.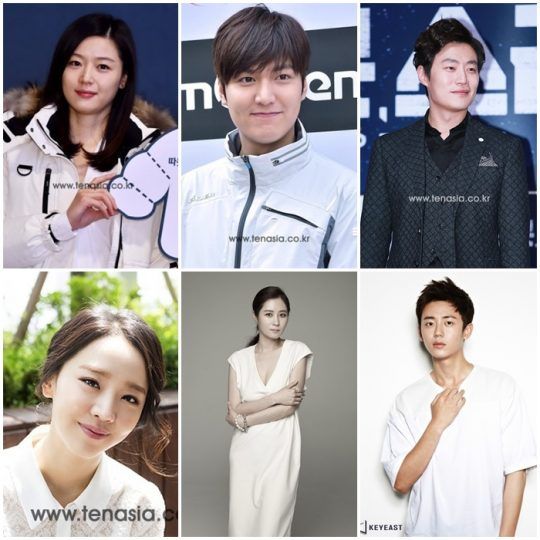 Legend of the Blue Sea will be directed by PD Jin Hyuk, himself a huge name in the K-drama directing world having done City Hunter, Doctor Stranger, The Master's Sun, Prosecutor Princess, and Brilliant Legacy/Shining Inheritance. The drama is slated to premiere in November following Incarnation of Jealousy on SBS Wed-Thurs.