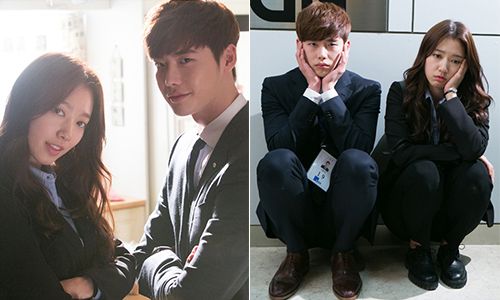 There are a handful of famous name screenwriters, and two are coming out with high profile K-dramas in winter of 2016 in Kim Eun Sook's Goblin on tvN and Park Ji Eun's Legend of the Blue Sea airing on SBS. I quite enjoy both but its Park Hye Ryun who I have a deeper connection with thanks to Pinocchio and Dream High, even if I skipped her more buzzy I Hear My Voice. She did a short drama this year with Page Turner but news has leaked that she's prepping a prime time K-drama that will hit the screens in early 2017, which immediately gets my attention.
The drama is tentatively titled While You Were Sleeping, name borrowed from the 90s rom-com movie with Sandra Bullock, but this one will cast late twenties actor and actress as the leads in a fantasy romance. All I know is that the male lead is a character who is an aerospace engineering major and the drama will air on KBS. If this means a space theme drama then OMG I have been waiting ages for this big step forward.
A Park Hye Ryun drama of course merits consideration in Lee Jong Seok potentially making it a three-peat appearing in her work. It's not out of the question since he usually does one drama a year and in 2016 did W: Two Worlds and reportedly enjoyed the fantasy element of the manhwa male lead who travels between realities. He's also due for military enlistment next year so going on with a bang on a Park Hye Ryun drama makes sense. All I know is that she writes beautiful characterizations and romance progressions so I'm in so long as the leads are well cast.