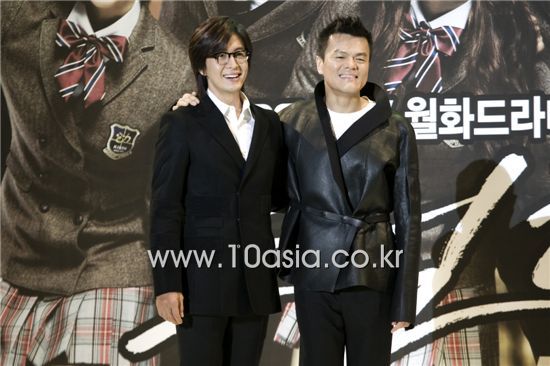 It's impossible to dispute numbers and on this one the might of the Chinese government and reach of its economy has spoken. Five months after the Chinese government placed a Hallyu ban, basically a hex on Korean idols and dramas making money in Mainland China, the fallout can now be definitely measured by the precipitous fall in stock prices of Korean entertainment companies.
In the last few months, the top 12 Korean entertainment companies have on average dropped over 40% in stock price compared to the prior year. Well known entertainment agency heads like Bae Yong Joon of KeyEast, Lee Soo Man of SM Entertainment, Park Jin Young of JYP, and Yang Hyun Seok of YG have all shaved hundreds of billion Wons off their net worth. It's still play money since they are still worth hundreds of billions of Wons, but if the Chinese Hallyu ban doesn't let up soon expect this slide to continue.
I'm still most worried about the quality and direction of K-ent going forward if the ban continues, namely whether K-dramas are going less pre-produced route since it can't simulcast in China, or if there may be full Chinese produced dramas starring K-stars to skirt the ban. I just don't want diversity of story and casting to go down, that would be the most upsetting result of China's political manhandling.