It's new drama Wednesday, with not one but two new arrivals in the prime time slot. SBS has modern rom-com Suspicious Partner while MBC is offering up classic sageuk intrigue with Ruler: Master of the Mask, both joining KBS's quirky noir Mystery Queen which is in the middle of its run. I actually adore Mystery Queen and it's the drama I watch every week and thoroughly enjoy the offbeat vibe and interesting characters. But I'm also eager to watch both of new arrivals so I don't have a preference on who wins the ratings.
With that said, classic sageuk or the combined power of two of the top child actors grown up has launched Ruler to an okay 9.7% AGB nationwide ratings premiere over Suspicious Couple at 6.3% while Mystery Queen stayed relatively steady with 8.7% ratings. I think it's a win-win-win for us for all three dramas to do well and also be very entertaining to watch in their own way. My problem is which one to watch first, probably MQ since I"m invested already, and then SP for the hijinks, while saving Ruler for a weekend catch up double header.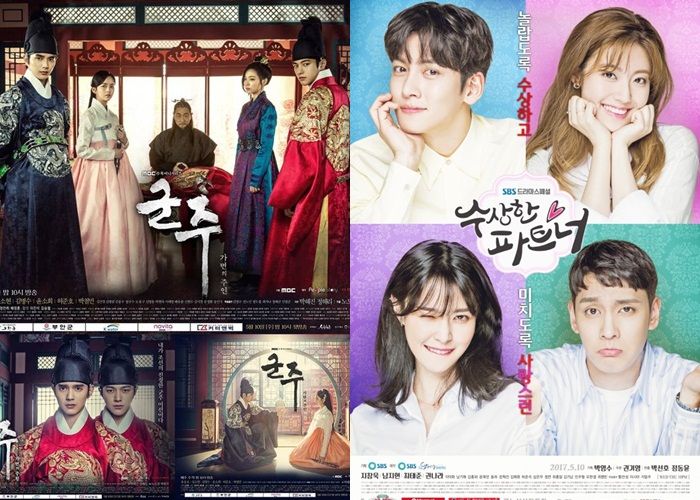 Ruler and Suspicious Couple both premiered double episodes today, and the second episode of Ruler went up to 11.6% while Suspicious Couple's second episode went up slightly to 6.8%.