It's weird how time tempers disappointment. I'll likely remember The King: Eternal Monarch fondly now that it's over, the earlier episodes were just so inexplicably terrible and made for drastic expectation rewritting but as the episodes went on I settled into a nice rhythm with it. Each week I hoped it would make better sense and it never did but I was entertained enough because this really isn't the worst K-drama ever (that would be Born Again hahahaha) but TKEM was the worst Kim Eun Sook written drama and probably one of the worst vis-a-vis the budget, cast, and track record.
It's all in context and now that The King and his Lady love swanned off to their own happy ending I can say it tried but goodness was every nugget of promising possibility unable to flourish like a seedling given the wrong growth environment. The ending was fine but cribbed from two very recent hit dramas, Lee Min Ho's own Legend of the Blue Sea and blockbuster Crash Landing on You. Kinda ironic that Kim Eun Sook needed to borrow from Park Ji Eun to find her own conclusion seeing as Park Ji Eun has just been anointed the next Kim Eun Sook.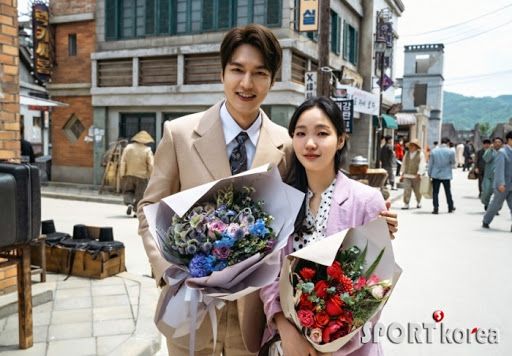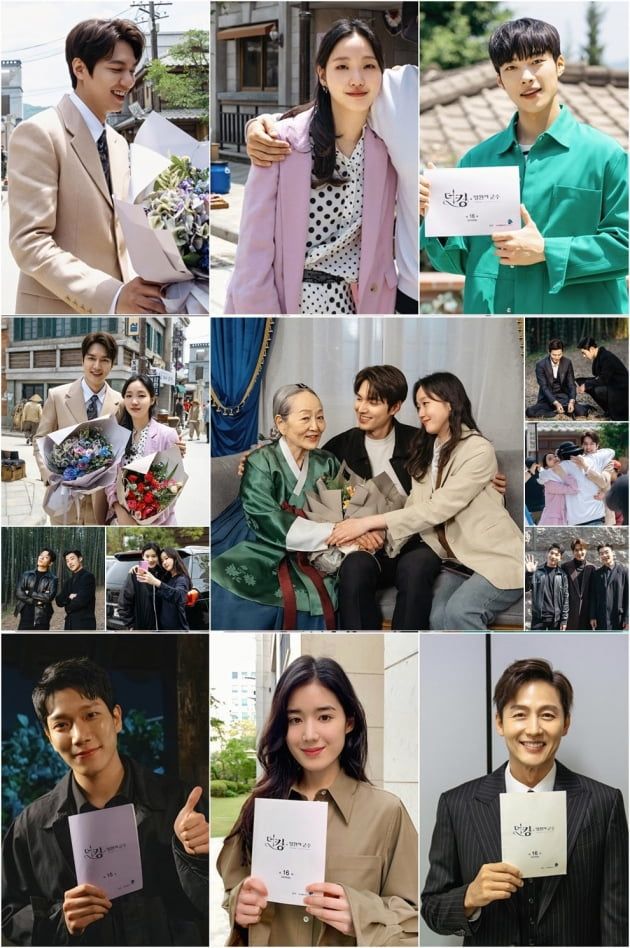 The drama ends with Lee Gon successfully rewriting history with what seems like no negative consequences. He's not written out of existence, only useless bad uncle Lee Rim, and everything after turned out better for everyone around. Shin Jae grew up in Kingdom and became a cop, and has the same bantering secret crush relationship with Luna, who gets adopted by PM Seo Ryung's fishmonger mom and doesn't become a cancer stricken thief. Hyun Min doesn't die as Gon prevents the accident that puts him in a coma so Republic era Hyun Min grows up into a chaebol. Jo Yeong survives and his parents get back together and give birth to twins who he nicknames Eun Bi and Ga Bi. Eun Seob gets a desk job at NIS and is married to his Nari.
Tae Eul's dangerous mission to escort Rim and his half of the flute back to the past stops in limbo land as Gon already started changing fate. It's pretty pointless and Rim ends up thinking he won (past him got a whole flute) and then realizes he's lost after he gets shot by Tae Eul once Gon finally kills past Rim with a slice across the neck. Fitting. Everyone forgets what happened except for Tae Eul, Gon, Yeong, and Court Lady Noh. Gon travels to multiple universes in search of Tae Eul, including one where she's an adorable and hilarious top actress who just won a Daesang. He ends up finding his version of Tae Eul and they date happily ever after on weekends traveling around multiple universes and time lines. The End.
Was the ending underwhelming? No more or less than the entire drama was underwhelming, so perhaps apropos of nothing? It still think Tae Eul could have told her dad the truth and asked to go live in the Kingdom and marry Gon and then travel home on weekends to visit her dad. Give me an Inuyasha ending any day. The traipsing around parallel universes and time lines is pretty risky, anything could change things and honestly it's always wise to let things happen as it's supposed to. I guess Gon had to rewrite history because Rim destroyed too much and the universe would explode with the flute being cut in half. But still, Rim did so much planning and really he just wanted to kill Gon and get the flute so not sure why his plan was as elaborate as it was with switching dopplegangers.
The things I'll remember fondly are midget baby Maximus growing up into stallion Maximus, Jo Yeong/Eun Seob, Kim Go Eun doing a much better performance as side character Luna than her own main lead Tae Eul, Court Lady Noh even though she was mostly useless (as a plot device), Na Ri and her doppleganger being 100% useless (that's hard to do), PM Seo Ryung being wasted as a character her last scene in the prison was nicely done to show she's got shades of dark and good, KIM KYUNG NAM (all caps cuz he's that awesome here), and Lee Min Ho as grown up Ji Hoon in that navy Marines uniform. In conclusion, in all that craziness that was 2020 so far, it's perhaps fitting that the screenwriter in K-drama with the most hit dramas under her belt churned out a total parallel universe of herself flop drama.