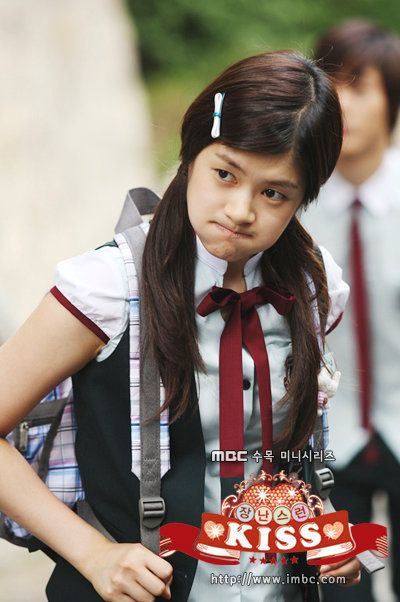 MBC has released the long 8 minute preview for episode 5 of Playful Kiss. I must stress again that watching this DOES NOT affect how much I enjoy watching the entire episode come Wednesday. However, if you think you're likely to get spoiled, then I suggest you hold your horses and wait until Wednesday. I'm the type of person who can read the ending of the book and then back track and read the entire book and still enjoy it wholeheartedly.
Long preview for episode 5 (update: the Youtube link was taken down, so I am attached the Tudou link, which you'll have to click on yourself to open a new window and watch it):
http://www.tudou.com/programs/view/BSVXogtRjbA/
Can I just say again how much I LOVE Ha Ni. Her type of character is normally my arch-enemy. I can't stand stupid girls, but Ha Ni makes me appreciate her simpleness and her warmth. And Jung So Min's performance is simply too adorable for words. You must watch it to fully understand why she is owning this character above everyone's expectations.