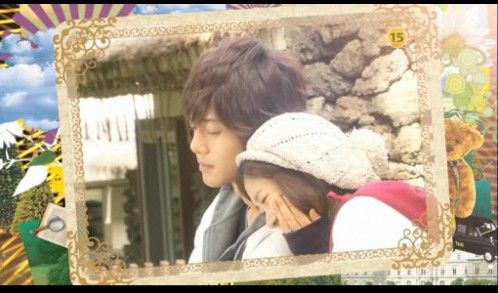 The short preview for episode 15 of Playful Kiss is out. I've attached the video and translated the dialogue. Please don't repost unless permission has already been given – I would prefer you post the link to this article. Thanks, and enjoy!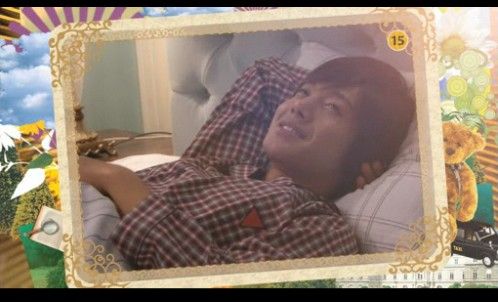 I'm sorry, did I say that I would consider the spoilery bedroom dialogue I posted earlier to be fan-fiction until confirmed otherwise? Booyah! It's pretty much been confirmed from the last scene in the short preview for episode 15. Everyone get your smelling salts ready on Wednesday.
Episode 15 short preview (video):
[youtube=http://www.youtube.com/watch?v=Z6qKkB6syA4]
Episode 15 short preview (dialogue):
EJ: Hyung (Seung Jo), I think if you married Oh Ha Ni now, you guys will be very happy. Congratulations!
SJ: *lays in bed with a smile of contentment*
Christine: *to Joon Gu* I love noodles. Can I have a bowl of hand-cut noodles? It's delicious *gives Joon Gu the thumbs up, and looks at him interestingly*
HN: *voiceovers during cute moments with Seung Jo – putting head on his shoulders and jumping around him in glee* I will keep trying hard, even though I have lots of inadequacies, I will keep working hard to make myself a good partner.
SJ: *to Ha Ni* You are very cute. And there are times when you are beautiful as well.
SJ: *picks up Ha Ni and carries her to bed* Why do I like you so much? I will always protect and cherish you. *leans in to kiss Ha Ni*
HN: *softly* Wait…..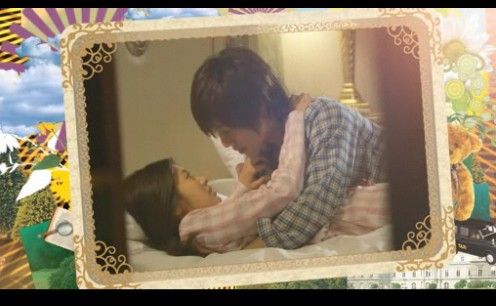 I am so happy to be getting these wonderful hard-earned moments between our couple in this final week of PK. Personally, I'm hoping PD Hwang In Roi makes the honeymoon scene as blush-worthy as possible. Since the ratings for PK are so low, maybe he'll just say "screw it" and deliver something normally not seen in a K-drama. A koala can dream, right?
[Credit: screencaps from Baidu Playful Kiss bar, translation of preview dialogue done by me]