Man, I feel it's the Playful Kiss days all over again. This time with a whole new group of friends to spazz with (including some PKissers who've found a new drama plaything). Bringing you a Mary Stayed Out All Night update. Nothing terribly spazz-worthy – it's a slow news day, which only means the cast and crew are knee deep in filming.
First off, some spoilery pictures of Mu Gyul and Mae Ri. It's hard to spot them, but Mu Gyul's van is a dead giveaway that our OTP is nearby. Apparently these BTS shots were taken on Nami Island, where M3 is currently filming.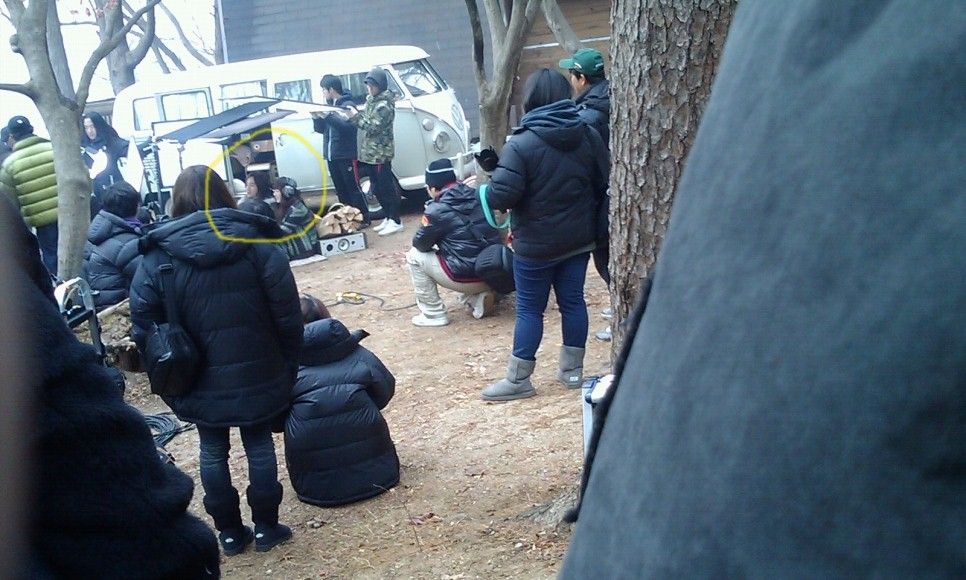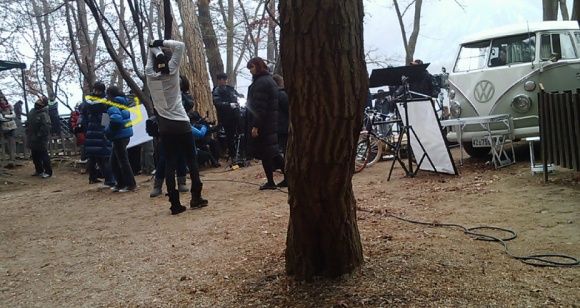 Speculation abounds that our cutie pies are taking that four day, three night getaway which Jung In earlier agreed to. I'm not so sure. Unless they find a way to continue the 100 day arrangement even knowing that Mae Ri and Mu Gyul are not officially married, there would be no reason for that trip to happen.
I doubt they are eloping. Too early for that. My guess is that the drama production has taken them to Nami Island, and since both are still involved in the drama, that brings them there. But I really don't know.
Random association:
So I was staring at emo Jung In when I was taking screenshots, and my brain could not let go of this niggling sensation that I was missing some startling epiphany. Until later in the night, when I suddenly put two and two together. Remember how I wrote that I wanted to see Kim Jae Wook and Jang Geun Seok change roles and clothes once? Kim Jae Wook would suit the indie rocker look to the T, and Jang Geun Seok as a cold, repressed rich dude was something I would love to see.
When I saw emo Jung In with the bangs covering half his face, I realized that Jang Geun Seok has in fact played the cold, repressed rich dude before! O. M. G. Jung In is simply Prince Chang Hwe's modern incarnation, replete with childhood trauma, first love that falls in love with someone else (a rebel/outsider type of character) while he is away in Japan (China for the Princey), polite indifference to our heroine in the beginning, slowly melted by her cheerful ways. Take a look, peeps, and tell me if emo Jung In isn't the carbon copy of emo Prince Chang Hwe, with the same hair and less guyliner.
If anyone is curious, go check out Hong Gil Dong, which was Jang Geun Seok's last time playing a second lead role. Sigh, HGD, it just may be my favorite Hong Sister's drama (and just recently dropped off my Top 10 list). For the first ten episodes of You're Beautiful, I thought YB would win out, but the last half was a huge disappointment for me. Whereas HGD got better, IMO. And no, I don't want to debate the ending of HGD. But if Jung In pulls a Chang Hwe in M3, he and I are going to cross swords. HGD probably has one of the best episode endings in any drama EVAR, so I simply must post the pics here. It would take me too long to explain the whys and huhs, but trust me, it was an amazing moment.
Gil Dong, Yi Nok, and Chang Hwe – I will always remember that scene in the marketplace. I think I scream, cried, cheered, and seethed all at the same time. Never did I feel so many conflicting emotions all at once. Sigh, time has mellowed me out, and while I haven't forgiven Chang Hwe, I have long accepted that Gil Dong bears equal responsibility for the rocks fall down ending in HGD. Reminder to Jang Geun Seok – make a sageuk again!
Jang Geun Seok as Prince Chang Hwe in Hong Gil Dong:
[youtube=http://www.youtube.com/watch?v=SMTGbTDw7qk]
More musings from a koala: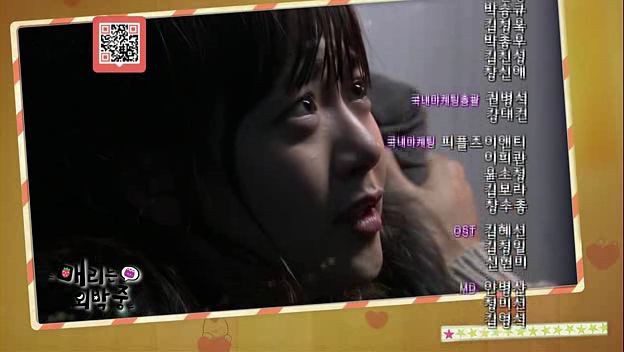 How hot is this upcoming scene from M3 episode 8 going to be? Let me see – face-to-face, both of them angry and upset as all hell but they can't fully articulate why, stuck between a wall and a hard place, handcuffed, he's got her arm pined against the wall. Yup, the steam factor will be through the roof. Thank you K-drama gods.
I have been a good koala this year, haven't I? Have I not brought peace and joy recaps and previews to my brethren the dramaverse over? So you will keep giving me the good stuffs in M3, right? I am almost too invested in this drama for me to survive a second half collapse, which has happened all too frequently in dramas I watch that I dare not get my hopes up.
Going back to episode 7 for a minute to discuss Jung In, who I really haven't given him his due partially because the writer's have been shafting him until recently as well. For all intents and purposes, I like Jung In, and I love Kim Jae Wook (for those of you who don't understand the appeal of Kim Jae Wook, I highly suggest you watch Bad Guy, where he stole the show as a second lead from none other than Kim Nam Gil). But what happened in that apartment in episode 7 has got to weigh heavily on him.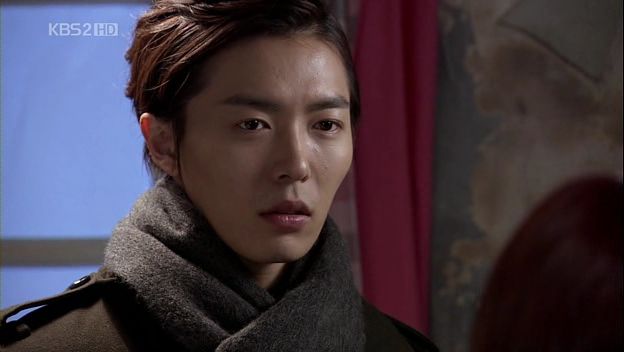 Now that Jung In knows the other marriage is a fake, all the male posturing and shit that Mu Gyul has been pulling in front of Jung In recently must make it clear to him that Mu Gyul likes Mae Ri. There is no other reason at all. It was all emotion and instinct driving Mu Gyul, especially that last punch in the rain when he caught Jung In kissing Mae Ri. This means Jung In knows that he really has a rival, regardless of whether there is a marriage or not.
The marriage was always just a plot device, but the emotional connection that has developed between Mae Ri and Mu Gyul is real. Jung In has to confront it in the future, moreso when Mae Ri realizes that she loves Mu Gyul. Will Jung In back down in the face of two people who he really knows loves each other, or will he forge on with fulfilling his father's sick wish. This is the moment when a second lead wins my undying appreciation or joins the trash pile of forgettable characters. I actually think there is no way our OTP can be together unless Jung In helps them.
Right now, I believe that Jung In genuinely cares about Mae Ri. He may even be attracted to her as a woman. Her warmth and sincerity touches him, and that is so very poignant to see. This wounded and closed off man, opening himself up and having it reciprocated, I loved watching that. But one has to have blinders on to see that Jung In has no discernable effect on Mae Ri other than mild discomfort in his presence as a man, and her natural empathy for his emotional scars. Whereas Mu Gyul and Mae Ri push each other's buttons so well – their emotional ups and downs ebbing and flowing depending on the situation they weather together.
Which is why Mu Gyul pushing Mae Ri away privately, and Mae Ri letting Mu Gyul go publicly, was so painful for me to watch. It's what a person does when the shit hits the fan that reveals their true character. Mu Gyul was willing to be berated for the sake of Mae Ri rather than reveal the truth of the fake marriage which he previously had intended to end, and Mae Ri revealed the truth of the fake marriage which she had so painstakingly constructed for the sake of Mu Gyul. They are like two flip sides of a coin, emotions which so clearly articulate but one undeniable fact – somewhere along the way, they developed a genuine concern for each other. They care more about the other person than themselves, and that is what love is.