KBS released official stills from episode 10 of Mary Stayed Out All Night, and these are way too adorbs and heartwarming not to share. Does anyone out there care if every single character in M3, other than Mae Ri and Mu Gyul, got swallowed up by a giant sink hole in Seoul, and we spend the rest of the 7 episodes of M3 watching M&M snuggle, cuddle, get drunk, knit mittens, make music, read books, make kimchee, and even bicker, together? No, I didn't think so. I'm actually quite curious what the new writer will try to do with the existing direction the original writer took. Undo it right away? Or keep it but choose a different solution for everyone's woes?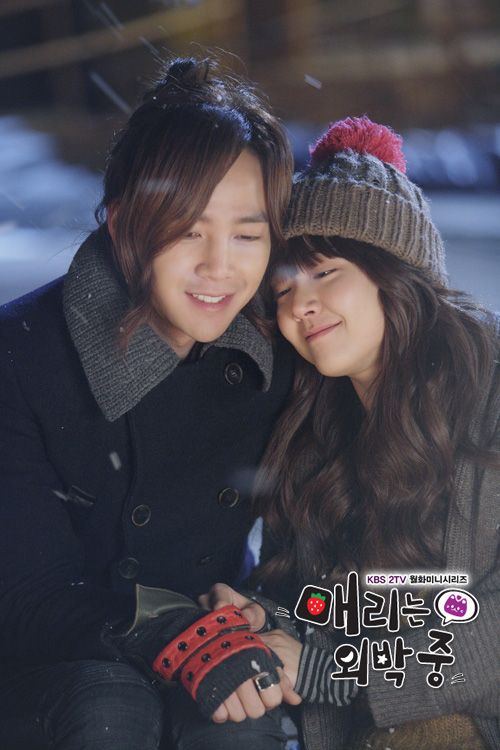 I know some folks find the romance in M3 rather young for their tastes, and I both understand but disagree with that assessment. In many ways, Mu Gyul and Mae Ri are both way too old for their age, and way too innocent. Both are falling in love, real love (with the good and the bad), for the first time. And while their characters are very dramatically-constructed, i.e. we're not running into either of them on the street corner anytime soon, their love story feels very real and believable.
It's just my perception, of course, and hardly the gospel on this subject matter. But one reason I'm in it to win it with M3 is solely because I really feel this urge to protect the lovely burgeoning romance between these two kids starved for attention, affection, and a responsible parental figure their entire lives. Together, I can believe they can escape their horrific parents and make a happy future together.