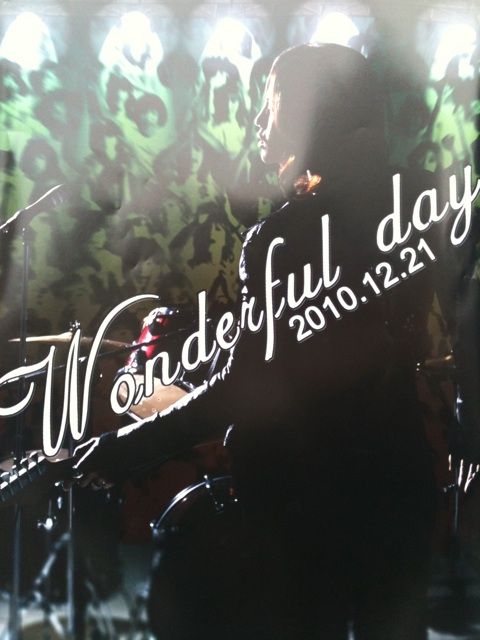 [Edit: I've embedded the fan videos of the band performing "Hello Hello" and "Take Care, My Bus"]
I didn't want to insert my perspective into everyone's comments and speculations (you guys were having a party with the theories), but I was really positive that Mary Stayed Out All Night (Marry Me, Mary!) wasn't going to have anmesia, life-threatening injury, or anything of the like with respect to a minor prop accident. Looks like my guess was correct, since the open shoot day at Hongdae yesterday was a Wonderful Day concert helmed by Absolute Mu Gyul, with the main cast all in attendance. The pictures are about 99% Mu Gyul, but I see nothing wrong with that emphasis since performing Jang Geun Seok is super rawr Jang Geun Seok to me. The poster above is the drama poster for Wonderful Day.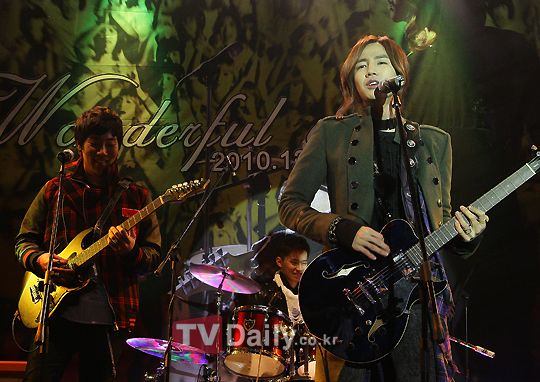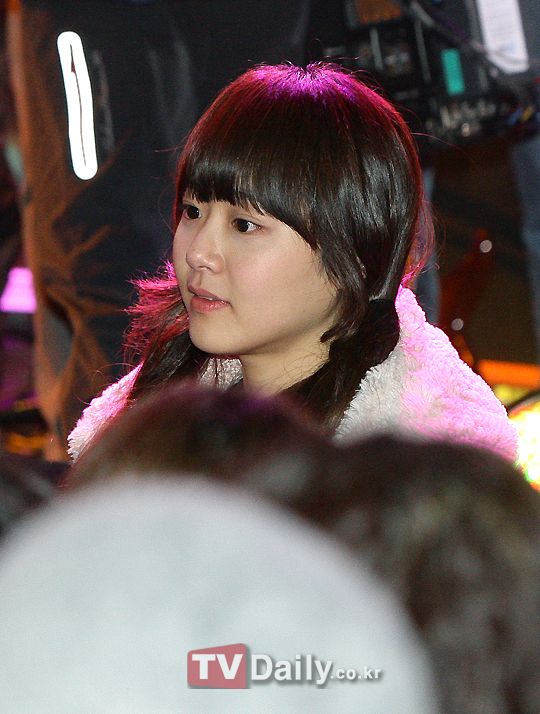 Apparently Mu Gyul sang "Hello, Hello" at this concert, and the lucky fans who were in attendance claims that there was a public love declaration from Mu Gyul to Mae Ri at the end. I know its got shades of the ending to You're Beautiful (which I can see based on the venue, but the circumstances between the OTP being very different). At this point, I've given up recommending or defending M3 as a quality drama to anyone, and simply want to sit back and enjoy the rest of the ride.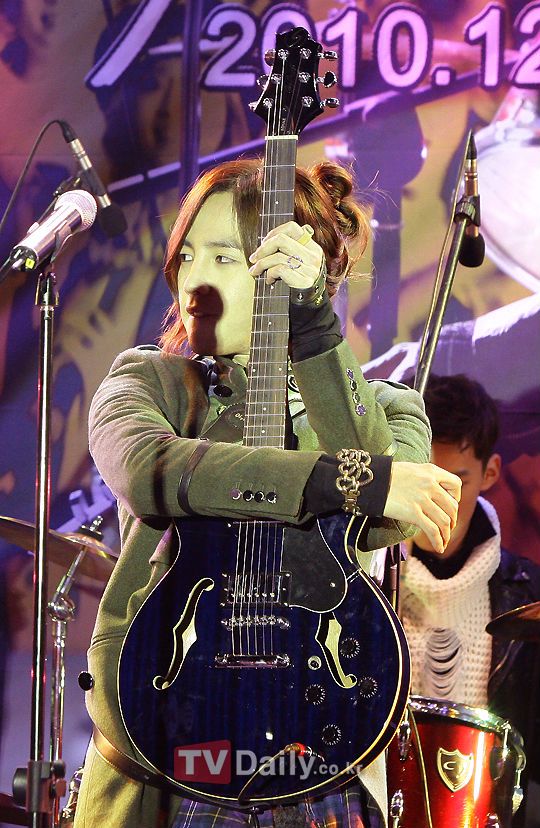 The cast and crew of M3 are really working day and night to bring this production to a close. This scene is likely to be aired on December 21, based on the date on the Wonderful Day poster.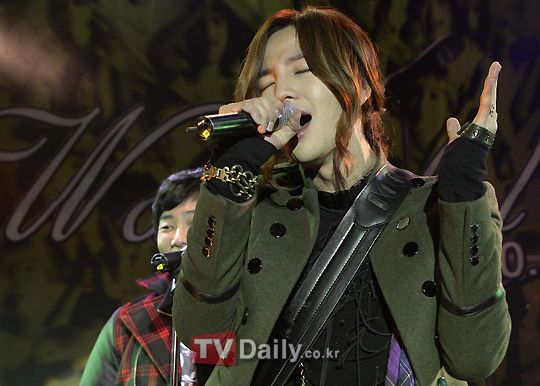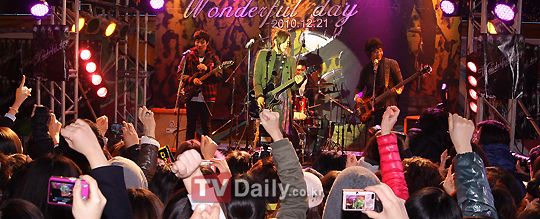 I love how this drama is going back to showcasing its musical background, and having a concert again, since the first concert where Mu Gyul and Mae Ri met was a lot of fun for me to watch. I'll be sad when M3 ends, but happy that it found its way at the very end.
Fan Cam Performance of "Hello, Hello":
[youtube=http://www.youtube.com/watch?v=-nt7ttsipr4]
Fan Cam Performance of "Take Care, My Bus":
[youtube=http://www.youtube.com/watch?v=GiYdFctEsPs]
[Credit: all stills from the credit news organizations and from Baidu Mary Stayed Out All Night bar]