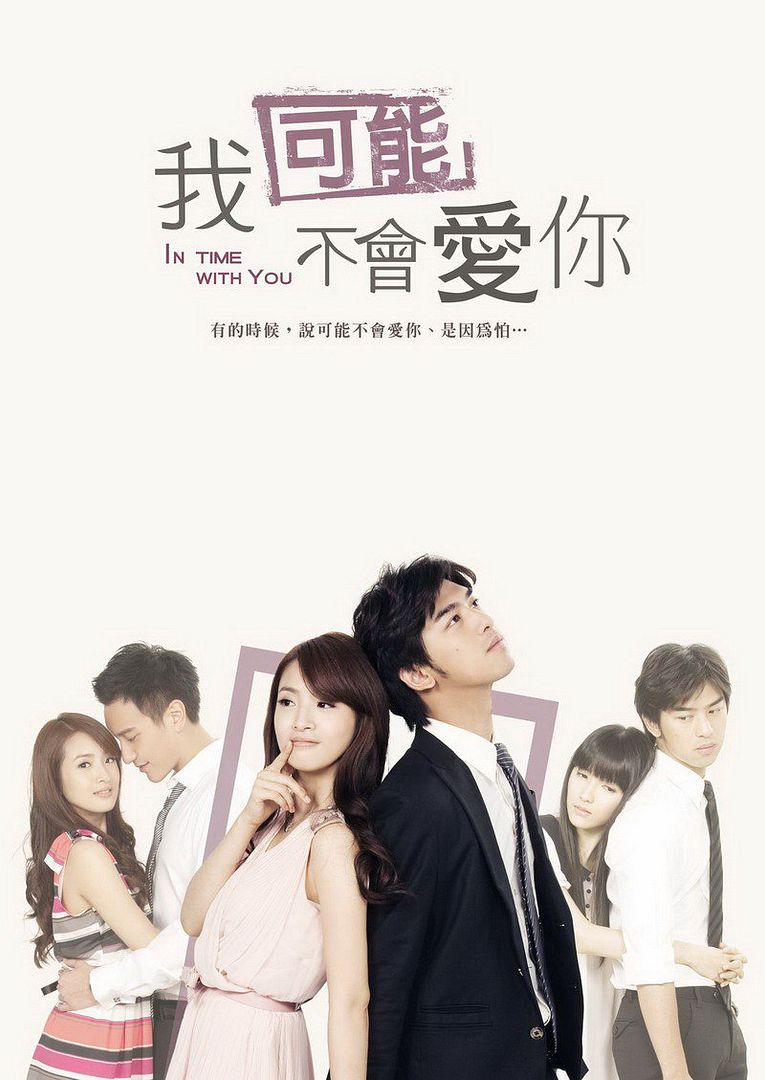 What can I say about episode 1 of In Time With You? I'm not sure throwing around superlatives like bon bons really gets to the crux of the experience of watching this drama. It's not merely a wonderful and excellent cinematic work, it's genuinely introspective without being precocious, realistic without being plodding. Episode 1 toggled expertly between the past and the present, and by the end I feel like I'm already familiar with these characters.
My sole dilemma with this drama is simply that I don't know how to "write" about it. It doesn't lend itself to recapping, not unless I want to work my fingers to the bone translating the exquisite dialogue and describing the impeccable camera work plus the across-the-board phenomenal acting. Some dramas are meant to be watched as a group, complete with spazzing and discussions. I don't feel that way about ITWY, a drama that makes me want to sit alone with a cup of expresso and rewatch it in peace and quiet. There is not a missed step anywhere with ITWY, a drama that doesn't appear to have a plot, but instead simply tells a story.
What's striking about ITWY is how immediately formed the characters are the moment you meet them. Living, breathing, three-dimensional characters that are not hand-picked to populate this drama and play a role. These are people that feel flawed, with edges, staggered baggage and subdued reactions. Nothing feel forced, everything feels slightly too real to elicit the typical broad TW-drama presentations of exaggerated characters and situations.
Ariel Lin's character of Chen You Qing is a very tough heroine to like, much less love. I think the irony of the title which translated to "I might not love you" is that the man who says that to her is perhaps the only man capable of loving her. That man is Lee Da Ren, played by Bolin Chen, her classmate since high school, and best friend for life. She wants to keep their relationship just the way it is, and he's incapable of ever crossing that line despite how very obvious it is to everyone that he sees her as more than a platonic friend.
The set up is simple and age-old, but the execution feels honest and even a touch too uncomfortably real at times. You Qing's workplace bitchy co-workers, encounter ever youthful and/or entitled people in life, the general feeling of being worn down from the adult world and missing the simplicity of a time when it was just the boys versus the girls.
I especially loved the scenes of You Qing and Da Ren in high school, with the rivalry between the boys and the girls being so awkwardly funny. I about laughed my head off during the mascot vote (the bulldog v.s the princess cat), and earlier when the boys all imagined themselves competing in the school athletic competition wearing a pink cat mascot on their athletic gear.
ITWY debuted with 1.41 in ratings, which is solid for FTV, but far below it's main competition Office Girls, which broke 4 already by it's 5th episode (it hit 4.16 to be specific). I believe the ratings accurately reflect the appeal of both dramas – OG is a fast and wonderfully charming work drama with all the TW-drama flourishes, while ITWY is…..not.
The pace of this drama is very measured, not slow per se, but very steady and melancholy almost. Watching the drama, I come away not wondering what happened or what's going to happen, but instead just absorbing who these people are and how they interact with each other. I love how the drama spent an entire episode setting up You Qing and Da Ren's lives, saving their first face-to-face interaction for the end of the episode.
In many ways this drama has shades of Goodbye Solo, with people who talk like real people, and their stories being really so mundane and ordinary, but made interesting because of how it's presented. Not much happened in the way of plot in episode 1, which had You Qing waking up to her 30th birthday and ending with her coming home after a very long day complete with fears of time chasing her and worries that she's too old to change her personality and get a guy who will love her for who she is, warts and all.
I feel so honored to be watching Director Winnie's talented and seemingly effortless camera work paired with this rich story as acted by a superb cast. Even relative newbie Jassie Chen is quite solid as the airline intern who has a crush on Da Ren. The drama looks pretty but not overly glossy, striking the right balance of visual intrigue with a touch of worn comfort.
Ariel really is head and shoulders at the top of her class amongst TW-actresses. Watching her onscreen, she IS You Qing, all arrogance masking insecurity, much too honest, and afraid of failure in life and love yet unable to judge her own faults. Bolin is easing himself into the role, and so far he's nailing his 17 year old self better than his adult incarnation. This drama manages to capture the mood and concerns of being either 17 and 30 perfectly, and it's easy to see why 17 year old You Qing and Da Ren grew up to be who they are now at 30.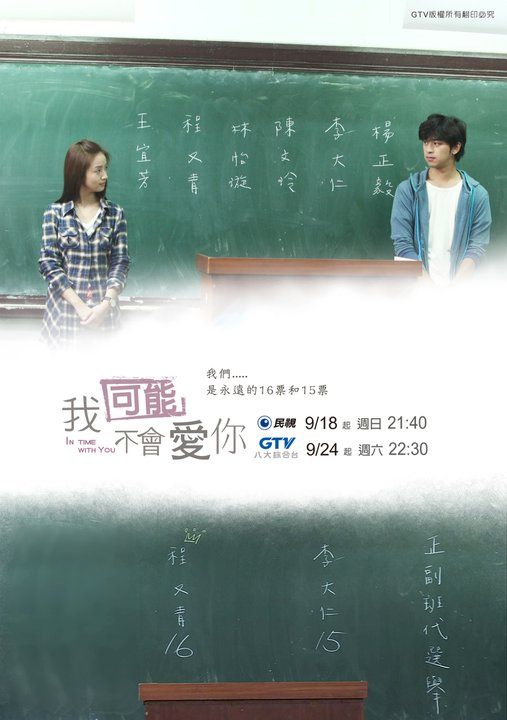 If it seems like I'm not as enthusiastic about ITWY as some other dramas I've loved recently, it's simply because ITWY elicits a different emotion of love from me. It doesn't make me giddy or frantic with want, it doesn't make me chafing to talk it about, it simply makes me want to savor and cherish it. I've compared this drama to reading a novella, but perhaps the better description is that it's a collection of short stories about a group of people. They live their lives, fall in and out of love, their friendships ebb and flow, and along the way certain moments are captured in writing, like snapshots in a photo album. And watching the drama is like flipping through the photo album of their (and triggering memories of our own) lives. It's not suited to talk about, but I highly recommend watching this drama for yourself if the story or the actors appeal to you. You won't be disappointed.