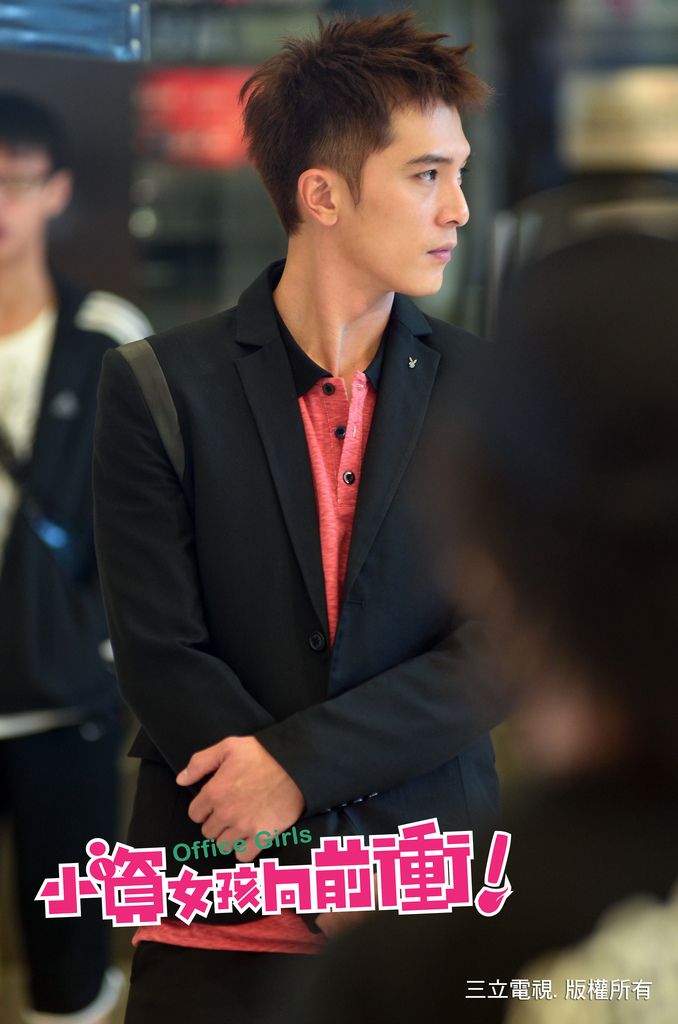 Sundays in Taiwan is now owned by Office Girls, which hit 4.6 in ratings this past weekend and I wouldn't be surprised if it breaks 5 this Sunday. It's that good. While In Time With You is the superior drama in every aspect, OG is the drama that simultaneously pushes every one of my happy and squee buttons. It's funny without being inane, the office antics are interesting without being repetitive, and a few side characters are nailing their roles with such relish I can't help but laugh at them (Stallone, imma talking to you, you insecure and strangely decent boss).
Above all else, the chemistry between leads Alice Ke and Roy Qiu is just out of this world. They are soooooo cute together, by not making any effort to be cute. They have such dry yet pitch perfect line deliveries that it's a pleasure watching them banter. Plus their emotional connection is growing so realistically fast that I'm not waiting around for the shippy moments to come, because it's coming fast and furious.
This drama keeps getting better and better with each episode that it caught me by surprise when I got all caught up on it this week. And since I haven't been staking claims as often, just wanted to remind everyone that Roy Qiu = MINE. I watched all of Woody Sambo and Easy Fortune, Happy Life for him, so I clearly earned him. This is his best role and best performance to date. I'm not one to ship him onscreen with Tang Yen or his ex-girlfriend Chen Qiao En, each of whom he did two dramas with apiece. But I'm rabidly on the Xing Ren-Zi Qi bandwagon. All of Taiwan is adoring this drama, so jump onboard if you want to smile and giggle. Below I've embedded my favorite scene between the OTP so far in this drama, with my subs for the road.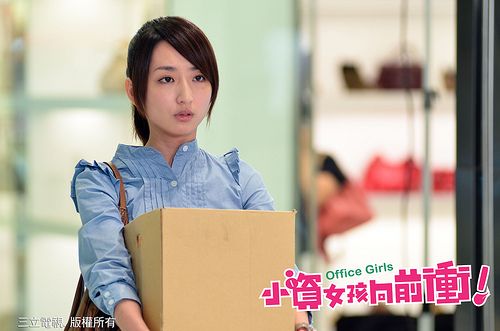 First let me put this scene into context. In episode 1, Xing Ren first meets Zi Qi at the department store when she is wearing a dinosaur outfit and passing out balloons. Zi Qi is an ass and trying to pick up Kai Er (Tia Li's character) and starts bickering with Xing Ren because she's in his way. During their back-and-forth, he says that if he becomes the owner of the department store he would fire her for her bad attitude. She huffs that he can't possibly be the owner, she's more likely to be his boss. He retorts that if ever she became his boss one day, he will put on that dinosaur outfit and dance for her.
A few scenes later, Zi Qi gets the lowdown from dad that he won't be taking over the department store, but will instead be working as the lowest rung employee in the company and he has to earn his way up to the corner office. Zi Qi ends up in the services department where he becomes Xing Ren's subordinate. She asks him to make good on his promise but he keeps delaying it with one excuse after another. Until now. Below is a scene where Xing Ren just quit her job, after accidentally breaking a case of extremely expensive wine bought at an auction. As she is leaving the department store, she runs into a dinosaur waiting for her…..
Dinosaur Dance and "I promise you….":
ZQ: You cheapskate. This is what I owe you, so I'm paying off what I owe now.
*Zi Qi does his dinosaur dance as Xing Ren watches and starts sniffling. He finishes and grabs a balloon with the words "Keeping Going!" on it and hands it to Xing Ren*
ZQ: How was my dancing?
XR: There is room for improvement.
ZQ: Shen Xing Ren, these days I've spent with you, I've discovered a few things.
XR: What things?
ZQ: Even though the food you cook doesn't taste good, even though you are sometimes quite petty, even though you oftentimes are unreasonable, but up and down this entire company, only you have the qualification to be my boss. Can you please not leave? I promise you that I won't be late for work anymore. I promise you that I will do whatever you say. I promise you that I will eat broccoli from now on. I promise you that I will wash my own clothes. I promise you that I will go learn to ride a motorcycle and take you to work from now on!
*Xing Ren hugs Zi Qi, and his dinosaur paw slowly returns the hug*
XR: Qin Zi Qi, thank you….. But I've already decided, and my resignation letter has been submitted. I have to go.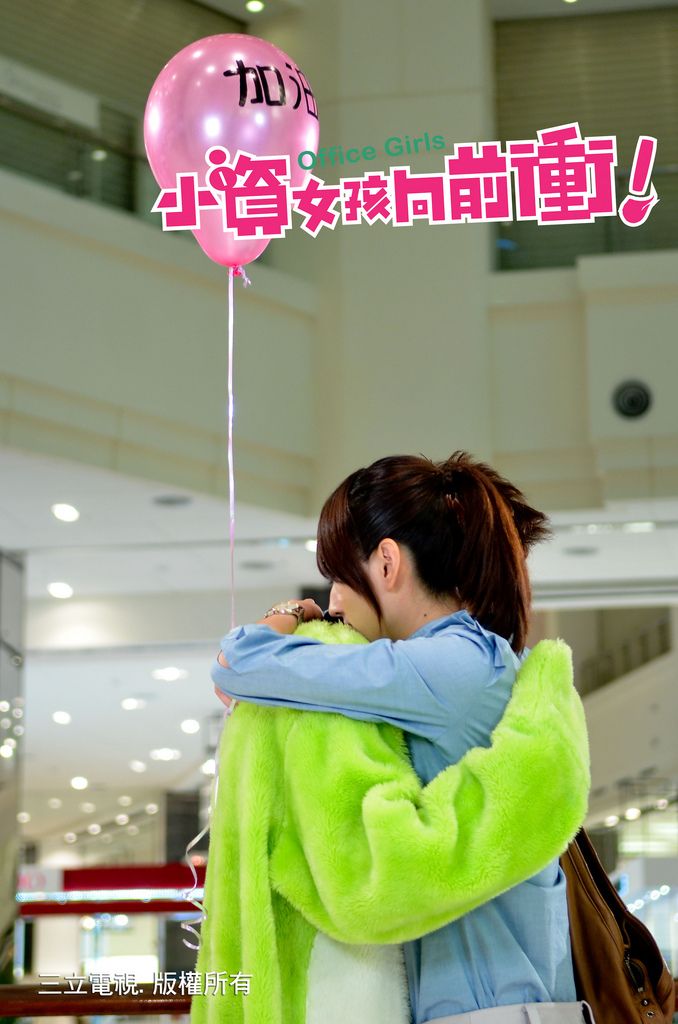 So there you have it! I can watch these two all day long. Don't worry about Xing Ren quitting her job, because all that means is Zi Qi makes any excuse to follow her back to her mom's place in the countryside and promptly becomes the apple of her mom's eye. Watching them fall in love is like a breath of fresh air, so refreshing and satisfying.
It's such a thrill to see Roy finally get the recognition he deserves in Taiwan as a leading man, which is really a cherry on top seeing Joseph Chang also hit ratings gold with Drunken to Love You, which was the drama that aired before OG. And Alice is such a wonderful actress with a natural screen presence, a great intuitive sense of line delivery, and physical acting that is never excessive. OG has turned out to be the black horse of the idol dramas, and one that deserves it's popularity.