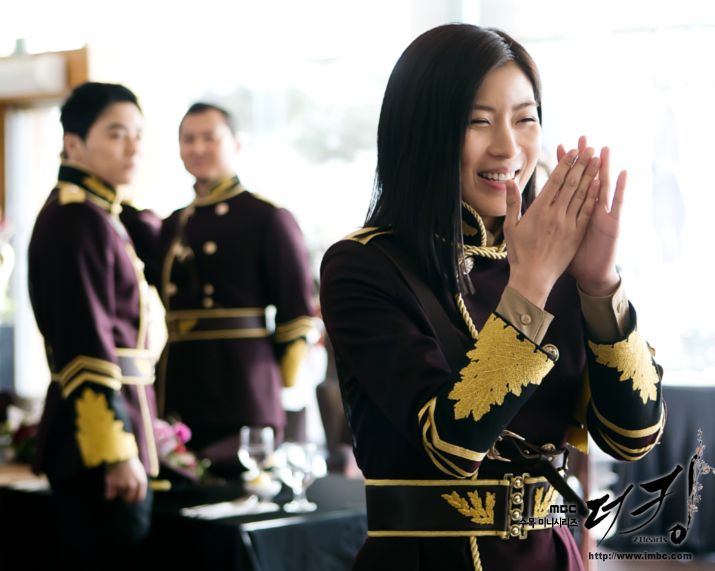 This is not what I was expecting. The first teaser for The King 2 Hearts is out and it appears action-packed more than comedic. I think it's really hard to do an action thriller drama, and the carcasses of so many failed such K-dramas litter the landscape. It's also claimed as victims many an actor I love. On the upside, the teaser showed that Lee Seung Gi appears to be rocking his kingly role, Ha Ji Won continues to be kick ass when asked to play tough, and they seem to be nursing some seriously potent chemistry. I want me some angst, but it better come with a story that doesn't make me want to undergo a lobotomy because it is so stupid.
First Teaser for King 2Hearts:
Lee Seung Gi: King? And not during the Joseon era, but a royal family in the 21st century? Do you know what this is? We are just for show.
Ha Ji Won: That is correct. I teach the soldiers how to assassinate.
Lee Seung Gi: A woman?
Ha Ji Won: Even if I'm like this, you still like me?
Unknown voice: Let the man leave and kill the woman.
Ha Ji Won: Right now, the moment your eyes lock on it, you shoot.