Presenting the press conference for The King 2 Hearts, where puppy has gone back to being a puppy. Lee Seung Gi in a frumpy ill-fitting suit and a fuddy hairstyle once again returns to his cute boyish incarnation. Ha Ji Won has visibly lost weight to play this role, but she still looks healthy, and her figure is insane in that lime green pattern fitted dress. Just a reminder that this drama doesn't air next week but the week after since the MoonSun finale is next week. In the meantime, have a five-minute long trailer for the drama that continues to leave me befuddled as to what to expect. To be sure, Ha Ji Won and Lee Seung Gi continue to show gasp inducing chemistry, but I'm really wary of the story. I hope they focus on a few critical elements rather than trying to make it all epic or sweeping.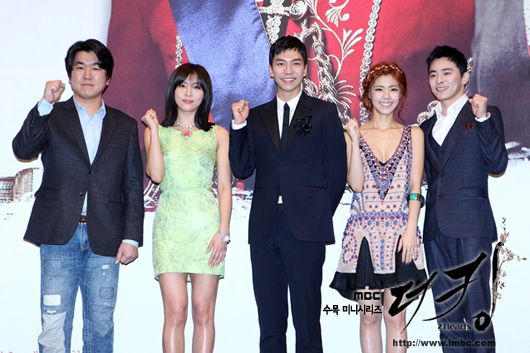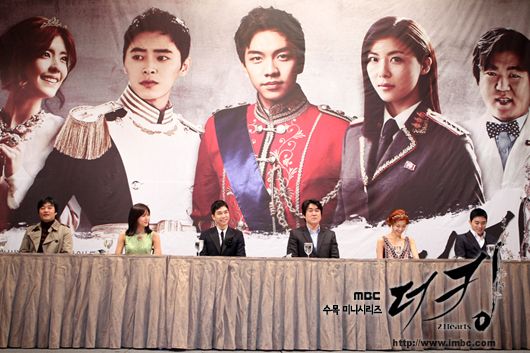 I do get some people's comments that Ha Ji Won seems to be always playing the same character trope these days – the outwardly bad ass, tough girl who is soft-hearted on the inside. I can't deny that, which is sad considering she started off her career doing a variety of characters most of whom were amazingly memorable. She and Kim Sun Ah are both starting to flirt with extreme typecasting, but I still love them both nonetheless. Lee Seung Gi is really impressing me here, not doing anything really remarkable acting wise, but his screen presence is really eyecatching.
Five-minute long preview for TK2H:
© 2012, ockoala. All rights reserved.