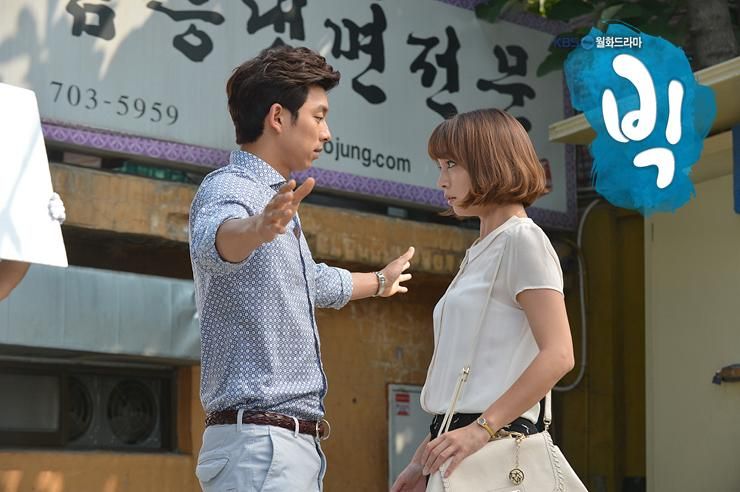 Hot hot off the press – the long awaited video preview for episode 7 of Big plus my translation of the dialogue. Is this a perfect start to the weekend or what? Can I say that everything I see still looks fantastic. Mari finds out about the body switch and starts making her move, but Da Ran also takes a big leap back into the fire for Kyung Jae. Can I say how much Kyung Jae's feelings for Da Ran just puts a smile on my face. I've never felt that he liked her as an older sister or a mom substitute, but always as an important person in his life that is hard to qualify. Their interactions are platonic for now, but there is always a frisson of something more. I wonder what the next two episodes hold, but I'm sure we're getting more zingers that will make us gasp and clap like a trained seal.
Preview for episode 7:
http://www.youtube.com/watch?v=0ygjjSOaCd8
Mari to Kyung Jae: I will move in here.
Mari to Kyung Joon: You will change back.
Mari: I'll be the one to like you.
Da Ran: Since I agreed to help you, even when it's difficult I will endure.
Kyung Jae: Thank you. And I will promise you one thing. So that your heart won't be swayed, so that you won't feel yourself attracted again, I will be as obedient as a dog.
Da Ran's mom: Welcome!
Ae Kyung: Do you know that Da Ran has felt her heart moved since Seo Yoon Jae returned.
Teacher Na: Teacher Gil Da Ran!
Mari: This appears to be a present from that ahjusshi to Gil Da Ran.
Kyung Jae: Is your heart very moved……..I asked if you ran here all this way because your heart was touched?