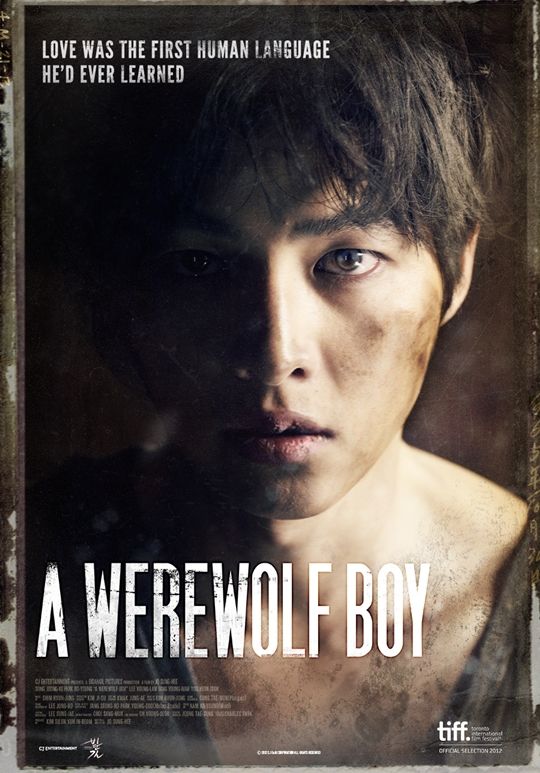 Before Song Joong Ki was a Nice Guy, he was first a werewolf boy in the upcoming PD Jo Sung Hee directed A Werewolf Boy (literal title is Wolfboy). The movie has been officially selected to show at the Toronto International Film Festival so an English movie poster and trailer has just been released. Song Joong Ki co-stars with one of my favorite young Korean actresses in Park Bo Young, and together they play the titular feral boy raised in the wild and the young girl who befriends him and tries to teach him to live amongst the humans. The trailer is short but quite riveting, though that's all due to Song Joong Ki's beautiful face showing so much emotion in with such limited expressions of wonder and fear. I can't wait to check this movie out, though we'll be able to watch Song Joong Ki in Nice Guy first before the movie is released in Korea. Check out the trailer below for a glimpse of how K-movies wants to tackle the wild child subject matter. I love the dreamy and sad feel of it.
TIFF Trailer for A Werewolf Boy (English-subbed):
© 2012, ockoala. All rights reserved.