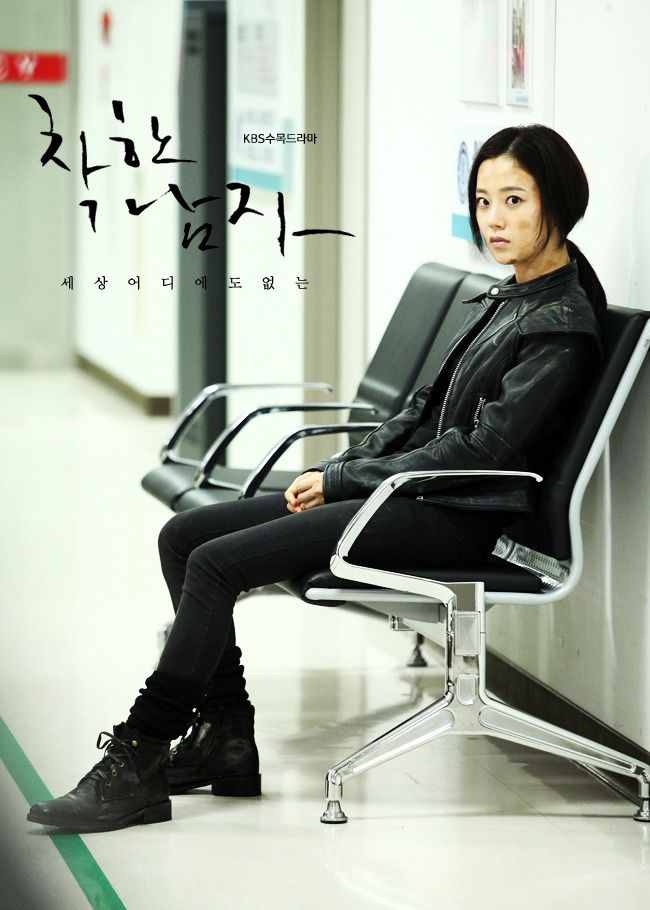 I love Eun Gi in Nice Guy. Her badassery is totally warranted and completely understandable. Her life sucks. Aside from having money, she has nothing else. No true family to speak of, no friends, no one she can trust. That's a horrible way to go through life, when even poor people are happier to have less material things but more emotional warmth and affection. Its not like she had a choice and she chose money, she is as trapped in a world where her future is as dreary as her present, much like Maru facing a future where he is a convicted felon. I love knowing that these two broken and hopeless people continue to writhe and buck, refusing to be cowed or meekly accept defeat. Eun Gi gives the world and everyone in it the middle finger, and I'm all for it. What's exciting is seeing how Maru intrigues her and confounds her. I'm glad that he doesn't have an agenda to use and abuse Eun Gi as a way to get back to Jae Hee, instead it appears he's using Eun Gi as a bridge to stay within Jae Hee's orbit and then see what comes next. I'm not surprised Eun Gi is attracted to Maru, but because I freaking hate Jae Hee so much, I can't wait for Maru to stop being hurt by her and move on to Eun Gi. Because there is only so much that witch deserves in terms of having a guy like Maru hung up about her.
Written preview for episode 4:
Jae Hee cannot wipe away the image of Maru with Eun Gi. When Eun Gi goes to find Maru, they happen to run into Chairman Seo having lunch with Jae Hee. Eun Gi starts to develop special feelings for Maru. Jae Hee has gained the trust of the Chairman and is the representative in charge of a resort project in Aomori, Japan. Eun Gi finds out about the upcoming sale of the resort, which contains all her father's memories towards her mother, and she desperately looks for a way to stop it. Maru finds out the extent of Jae Hee's ambition and he starts taking action to prevent her from this careless behavior.
Preview for episode 4:
EG: Do you know how much I like you?
Maru: I do.
EG: He's the person I like.
JH: Money! Is that what you want? A person only lives once so why not show it off?
Maru: Get your act together so we can go kill everybody.
Chairman: Han Jae Hee, she won't betray me, right?
Maru: Noona, are you crazy? That is why….I'm going to get noona back.