It's really a flashing red neon sign that an entertainer is back in business after a hiatus when he or she starts showing up on red carpets and variety shows. It's been nearly two years since Moon Geun Young wrapped Mary Stayed Out All Night, and she's been a full-time student at Sungkyunkwan University during her time away from acting. She confirmed her return to drama last month by signing on as the female lead for the weekend series Alice in Cheongdamdong, which has now confirmed its full cast of Park Shi Hoo, Kim Ji Seok, and So Yi Hyun. It's my most anticipated drama from the upcoming batch and likely the last new one to debut before the end of the year. This weekend Moon Geun Young showed up as a guest on the variety show Running Man, and despite hearing good things about the show, I confess to having never watched a single episode and have no clue whatsoever what this show is about. When I think Running Man I think Arnold Schwarzenegger, and I doubt anyone is a convict on that show looking to entertain the jaded masses with a game of life and death. Because my Geun Young is on this show now imma going to watch it for the first time, especially since I totally LOL'd when I saw a picture of Kwang Soo and immediately thought "what is Jae Gil doing on RM?" I love when dramas messes with our minds even in real life. Geun Young looks beyond adorable on the news stills released from the show and I'm sure she's just getting her feet wet again with television filming and will be super stoked to dive into Alice come November when the drama starts filming.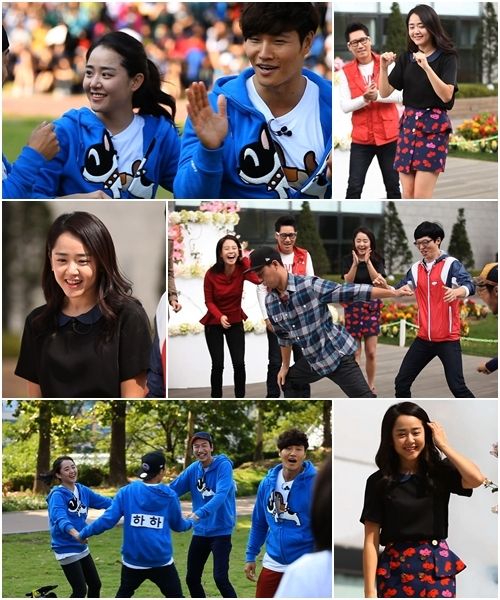 [Credit: all pictures as marked of the respective news agency]
© 2012, ockoala. All rights reserved.