Can we all just pretend those glorious BTS pictures of Song Joong Ki and Moon Chae Won when they were filming in Aomori are Maru and Eun Gi after they have vanquished Jae Hee and toasting each other before going off to made gorgeous EunMa babies? I get giddy just knowing we're only halfway done with Nice Guy and there are ten more episodes to go. That's five more weeks where I can savor the moody atmosphere of this world and ache over how much Maru and Eun Gi are suffering from consequences largely of their own doing. Eun Gi's suicide attempt was wrong, and now she has to deal with relearning a life that was already pretty shitty to begin with. It's like starting over at negative 100. Maru dug his own hole in taking the fall for Jae Hee, and then stupidly and obsessively was unable to let her go long after he saw her true colors. But the drama tells us the characters are flawed, and heaps on the pain and suffering on them so we hurt when watching what must surely be just desserts. Which is why I am just waiting, absolutely giddy with glee as I wait, for Jae Hee to get her ultimate comeuppance. She can't expect to keep clawing her way to the top on the dead bodies of that reporter and the Chairman, not to mention Maru's dead in the water future and Eun Gi's succession, and expect to get away with it. But with ten more episodes 10 go, I'll be patient and let the witch savor her temporary little victories, while hoping to see Maru and Eun Gi rise above their situation and find some measure of happiness first before they join forces and yank Jae Hee down into the pits of hell where she deserves to wallow.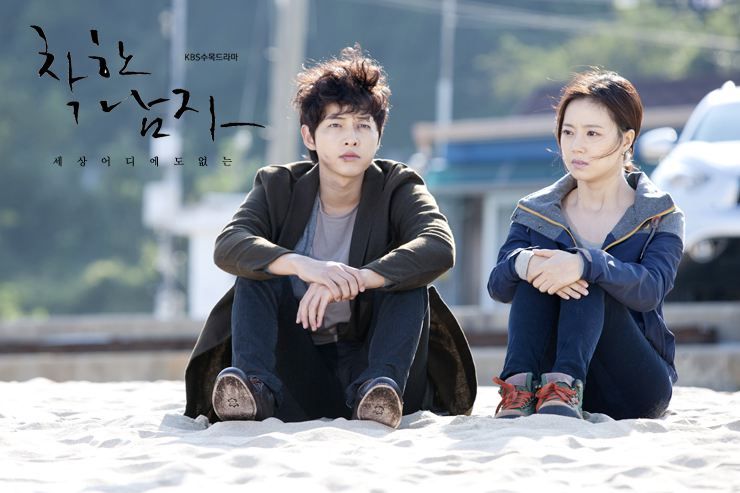 Additional written spoilers for episode 11:
Lawyer Ahn learns that Eun Gi has the mental capacity of a child and decides that she's no threat even if she's not gotten rid of. He rejects Jae Shik's unlawful suggestions but wants to know where Eun Gi is stashed. Unable to get any perks from lawyer Ahn, Jae Shik decides to sell Eun Gi. Maru incorrectly believes that Jae Hee was the one ordering Jae Shik to kidnap Eun Gi so he decides to help Eun Gi. Jae Hee receives an unexpected call from Maru and learns that Eun Gi is still alive. Jae Hee is worrying about her proposal to remove Eun Gi from Tae San so she tries to speed up letting the Board know that Eun Gi is mentally unfit to be the successor of Tae San. Eun Gi's location has been discovered and she is moved elsewhere. Lawyer Ahn threatens Joon Ha to reveal Eun Gi's whereabouts otherwise he'll be charged with kidnapping. For Eun Gi's sake, Maru finds his old medical school professor and asks for his help in performing neurosurgery on Eun Gi.
Spoilers for episode 12:
At the request of Joon Ha, Maru moves into house with Eun Gi. On one hand he's Eun Gi's bodyguard, on the other hand he's started reading medical textbooks again. Eun Gi sits in front of him learning the hangul alphabet, the two of them once again sharing the same space. Seeing Eun Gi's bright smile, Maru feels immobilized, his heart…..it hurts. Joon Ha realizes that Maru genuinely loves Eun Gi and he regrets asking Maru here, feeling very jealous.