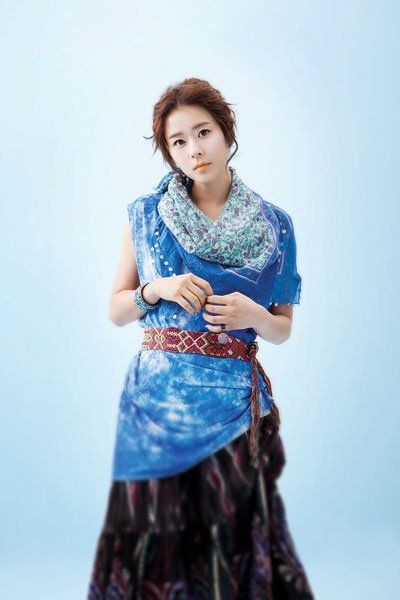 Despite the general hue and cry over Choi Kang Hee potentially being cast opposite a ten-year younger Joo Won in Secret Lovers (The Secret Agent Wars), she has in fact been confirmed now for the role. She's been a rather harmless actress for me up until she did Protect the Boss, where I found her performance effortlessly winning. I loved her character from the get to, though towards the end her attitude got a make over and she became the stereotypical bland self-sacrificing heroine. While the initial script for Secret Lovers called for the couple to have met in college, that has now been changed so that Choi Kang Hee plays the older more experienced secret agent to Joo Won's rookie hot shot. She's described as hard working and comes from a poor family, having the whole package except for the bling. He's described as a newbie secret agent born of a well-to-do family, and together their relationship hits rocky patches due to their issues with money. I feel like this is the recipe for every single rom-com out there, except this one adds the secret agent ingredient to the mix instead of office politics.
While Choi Kang Hee's involvement in Secret Lovers has been confirmed, this week sees a twist thrown into Kang Ji Hwan's potential dramaland return via The Incarnation of Money, the upcoming drama from the creative team behind Giant and History of the Salaryman. I don't know what it is about Kang Ji Hwan and his agency, but this week his current agency S-Plus filed a motion with the Korean Entertainment Management Association lodging a complaint about Kang Ji Hwan allegedly ending his contract with S-Plus. The same thing happened 4 years ago when Kang Ji Hwan was switching agencies from Jambo to S-Plus, and at that time KEMA suggested he cease his entertainment activities but he didn't and went ahead and did Coffee House, which ended up being produced with cast and crew that were not KEMA-members because KEMA staged a boycott. His dispute with Jambo even went so long as to cause him to be unable to do Faith and that drama languished until it was resurrected this year with Lee Min Ho and Kim Hee Sun. This latest agency-dispute just started so there is no confirmation as to whether he may end up not doing The Incarnation of Money, though rumors have Eunjung also joining the cast along with reported leading lady Hwang Jung Eum. That would mean a mini-CH reunion which would be so cute.
© 2012, ockoala. All rights reserved.