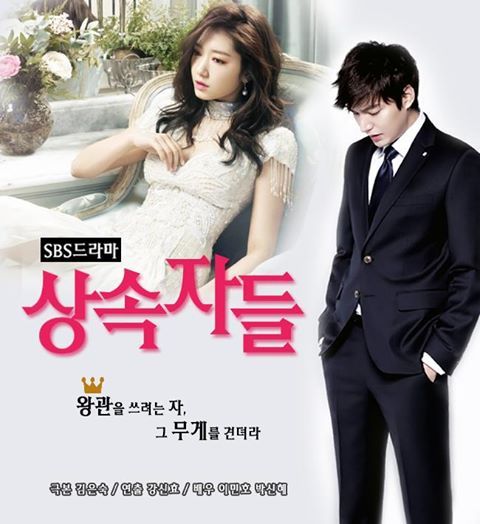 You're either going to love me for bringing you the most substantive updates on the upcoming highly anticipated SBS prime time drama Those Who Wear the Crown, Withstand the Weight: The Heirs (which I'll just call The Heirs), or hate me for lowering some expectations. It can't be helped, knowing even more details about what Kim Eun Sook has in store for her first youthful drama is going to turn some folks off for various reasons. Despite not liking her last few dramas, Kim Eun Sook is still a screenwriter I anticipate watching. Seeing her parody and discuss her own craft in On Air made me appreciate the layers of decision making that goes into writing a drama and I see in her the willingness to keep pushing herself. She rests a bit on her laurels in that she gets A-list actors easily to star in her works, but she tries new concepts such as the body-swap with Secret Garden and the mature romance and brotherhood in A Gentleman's Dignity. I think she fails as much as she succeeds but I haven't yet written her off as a hack (unlike the writer who did Man of Honor and Gu Family Book who is forever on my shit list). We're smack dab in the middle of Summer and I was surprised to come across a very detailed character chart for Heirs floating around DC and Baidu that finally sheds light on generally what to expect from this drama. I think the single most contentious bit is the confirmation that this will indeed be a high school drama. Leads Lee Min Ho and Park Shin Hye will be playing 18-year old high school seniors, and will also be playing the trope of rich boy and poor girl. Folks are either going to be okay with it or really annoyed and disappointed these two established already-skewing older actors will be putting on a high school uniform again. Right now I'm of two minds, perhaps this will be Boys Before Flowers but without the annoyingly over-acting Gu Hye Sun as Lee Min Ho's leading lady, and with a script that might actually be entertaining and make sense. I dunno, I want to keep looking at this drama as a glass half full. Along with the leads, already confirmed have been Choi Jin Hyuk and Kim Woo Bin, and today Krystal (Jung Soo Jung) of girl idol group f(x) has officially joined the cast. She will be playing a rich girl heir, and at this point each character can easily fit into either the rich or poor camps. Subtlety is not Kim Eun Sook's forte. Read on for the detailed character chart and get ready to rant and rave.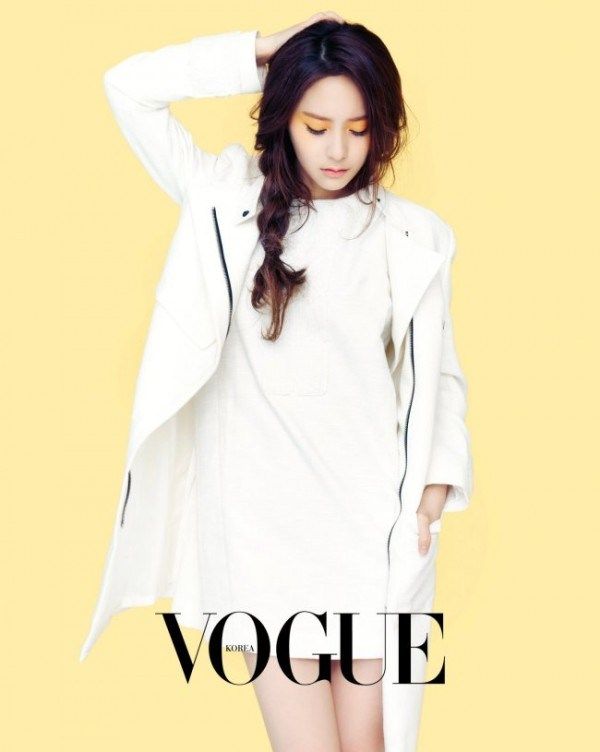 I hope the ability to act isn't genetic and runs in the family, because Krystal's sister Jessica (of SNSD) is the female equivalent of Yunho in acting ability. She is so bad it defies description. My drama friends have taken to calling her plastic granny ever since she horrified all of us with her "acting" in Wild Romance. I hear Kystal's not bad so here's to hoping.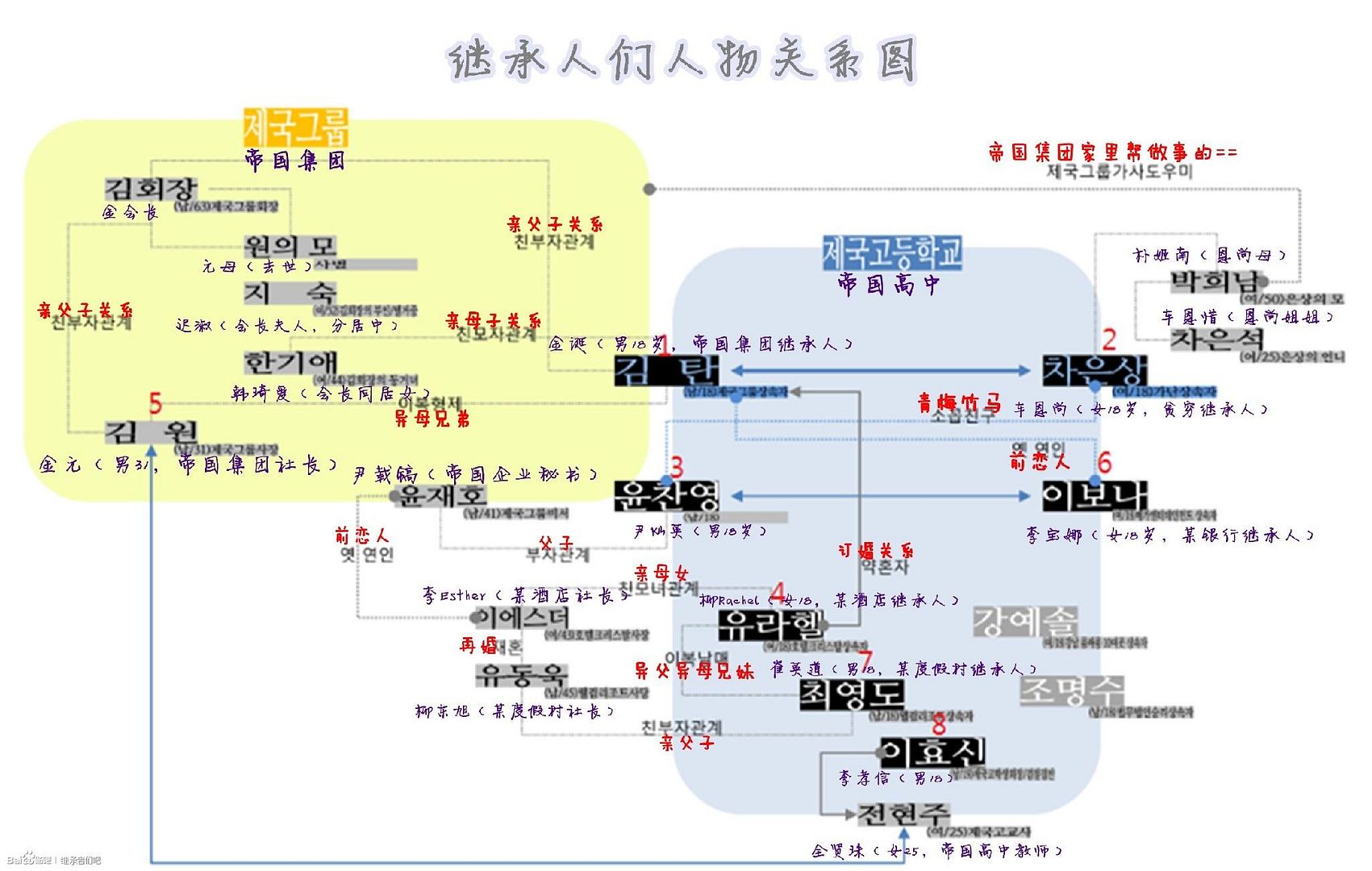 All the main characters have numbers so I'll translate those and put in the corresponding actor or actress playing the role. All the 18 year old high school students attend Empire High School. I think my eyes almost died trying to read the fine print in this character chart. @__@ This does sorta look like a cross between Gossip Girl and Boys Before Flowers.
1. Kim Tan (18 years old) – played by Lee Min Ho – the heir of Empire Group. His mother is the mistress of the Chairman of the Empire Group. The Chairman lives with Kim Tan's mother and is separated from his legally married wife. Kim Tan has an older half-brother Kim Won. He and Cha Eun Sang like each other.
2. Cha Eun Sang (18 years old) – played by Park Shin Hye – grew up with Yoon Chan Young, she considers herself the heir of the poor. Her mother is the housekeeper for the Kim family that owns the vast Empire Group. Eun Seong has an older sister. She and Kim Tan like each other.
3. Yoon Chan Young (18 years old) – played by Kim Woo Bin – his father is the Secretary for the Empire Group. He is currently dating Lee Bo Na (see 6 below). His father and Rachel Ryu's mother were former lovers.
4. Rachel Ryu (18 years old) – played by Krystal or another young actress – the heir of a major hotel group, engaged to Kim Tan and has a one-sided crush on him. Her mother is the president of the hotel group, and re-married the chairman of a resort conglomerate, who already had a son Choi Young Do (7 below), who becomes Rachel's unrelated-by-blood older brother due to her mother's re-marriage.
5. Kim Won (31 years old) – played by Choi Jin Hyuk – the current President of Empire Group, older half-brother of Kim Tan. Kim Won's mother is dead. Kim Won is dating Jeon Hyun Joo, a high school teacher at Empire High School.
6. Lee Bo Na (18 years old) – played by Krystal or another young actress – former girlfriend of Kim Tan, currently dating Yoon Chan Young. She is the heir to a banking conglomerate.
7. Choi Young Do (18 years old) – not yet cast – older brother to Rachel Lee, heir to a resort conglomerate.
8. Lee Hyo Shin (18 years old) – not yet cast – rich boy classmate who has a one-sided crush on high school teacher Jeon Hyun Joo, who is dating Kim Tan's older half-brother Kim Won.