A drama can only have on interrupted/aborted kiss attempt between the OTP. Anything beyond one and the audience will revolt, with me leading the pack and the pitchforks, of course. Thank goodness In a Good Way hasn't crossed that line, with an interrupted kiss between Jia En and Liu Chuan in episode 16 that has paved the way for the real deal in episode 19. It's not just any kiss, it's a making up/promise to love you forever reassurance type of kiss. I cannot stress how awesome it is that this OTP kisses for the first time not in some expression of like but instead saves it for a moment of commitment to each other. It's not a wet and wild kind of kiss, but that passionate type of kissing doesn't reflect Jia En and Liu Chuan's personalities or the way their relationship has unfurled. Turns out Lego Lee and Kirsten Jen discussed beforehand whether this kiss should have "tongue or no tongue" (their words, not mine) and they decided for narrative purposes it would be a closed mouth no tongue kinda kiss.
I love their being so in character but totally hate how they can't just fanservice us anyway. We'd all be so blinded by the tongue kissing who else has time to think whether it makes sense. I actually thought their fight was amazingly realistic and I would have been disappointed if Liu Chuan didn't point out Jia En was being obstinate and plowing forward with a future plan that wasn't fully thought through. But Jia En is the type of girl that needs time to come around, and she always comes around, so that's why I think Liu Chuan agreed to her silly "time apart" suggestion. He's not angry at her, he knows her better than she knows herself, and she needs to figure things out on her own because anytime she gets suggestions from people she tends to glom on too quickly. The new video preview is out for episode 19 and looks like Jia En is resorting to silly girl methods to try and figure out her long term future with Liu Chuan. Her man is clearly going to then show up and use actions to convince her that he's in it for the long haul. Lucky girl, we all need a Liu Chuan in our lives with the patience of a saint.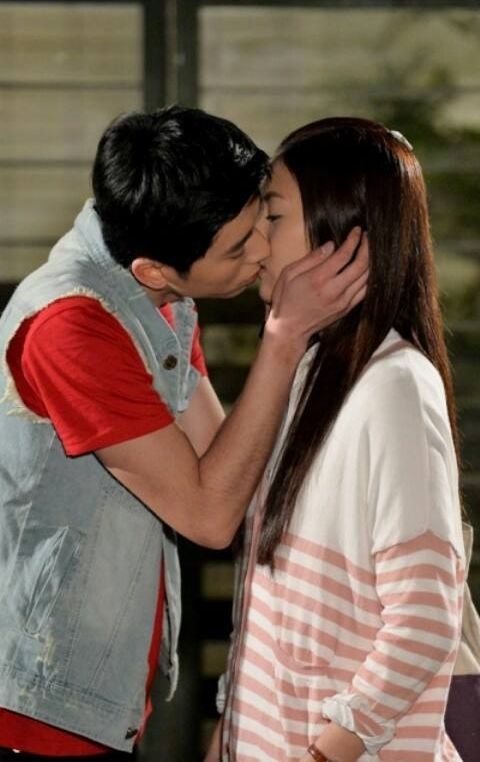 Preview for episode 19:
[youtube id="zKC7930I59k" w="625″ h="445″]
Tracy: Where is Liu Chuan?
Jia En: I haven't seen him in days.
Liu Chuan: That girl.
Tracy: I recently heard a rumor about a mirror legend. At midnight if you peel an apple and look into a mirror, you'll see your future spouse.