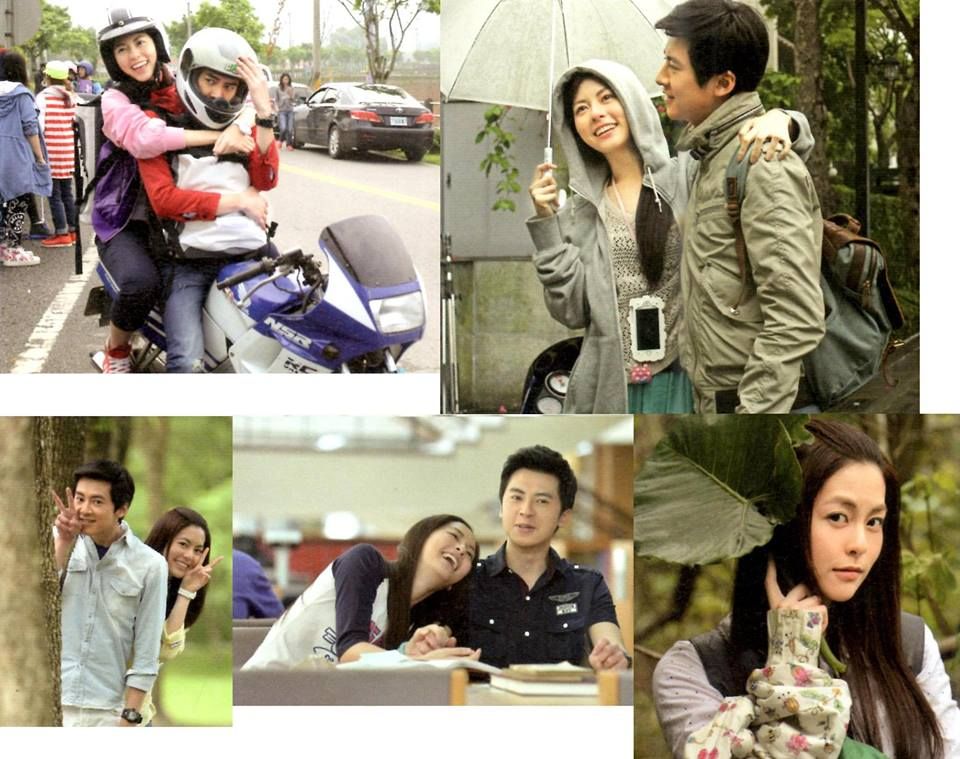 The process of recapping a drama makes me wear the dual hats of viewer and critic. I need to watch something and write about it, which means I can't just watch with my brain turned off. Sometimes it's a very relaxing and enervating experience to watching something with just the intake button on without needing to think about how I will output it later into coherent sentences. Watching and recapping episode 26 of In a Good Way took a lot out of me mentally to process the expected but still gutwrenching separation between Jia En and Liu Chuan. I sensed the drama ending headed that direction not just to set up for the movie, but also because they are still sooooo young to be throwing dreams away for each other. If they were older and married then it's clear they would experience thick and thin together, but Jia En is just 21 years old and it would be really selfish of Liu Chuan not to push her to go where she needs to go but she doesn't yet have the strength to walk. Her letter to Liu Chuan shows that she understands and agrees with what he did, she thanked him for knowing her better than she knew herself, for keeping her dream alive when she was ready to give it up.
How awesome of an OTP are they that even their break up is so perfect, so understandable, so relatable, so mutually beneficial. He needed to focus, she needed to fly, but wherever they go their hearts are still with each other. I know that and they know that, which makes this drama ending poignant but not painful. The OST for this drama was one of the best in recent memory and so many songs are going to forever be on my playlist rotation. It also makes for great MV soundtracks and below I've selected four of the most amazing OTP MVs out there with each scored to one of the OST songs. There is Adrian Fu's second ballad "What Do You Want Me to Love" and that MV made me start crying on the spot, the ending song "Obviously Love You" by Freya Lim that foreshadowed the ending from day one, the lovely light "Reason for Happiness" by Genie Zhuo that was one of the last songs to join the drama but easily one of the best, and finally the oldie but goodie "You on My Mind" by Wu Bai and China Blue that was the catalyst for the first giant squee moment in the drama when Jia En and Liu Chuan rode his motorcycle to the concert. For anyone still wondering whether to check out IAGW, please do and don't let this amazing drama pass you by. Enjoy the MVs either as a first treat or a walk down memory lane.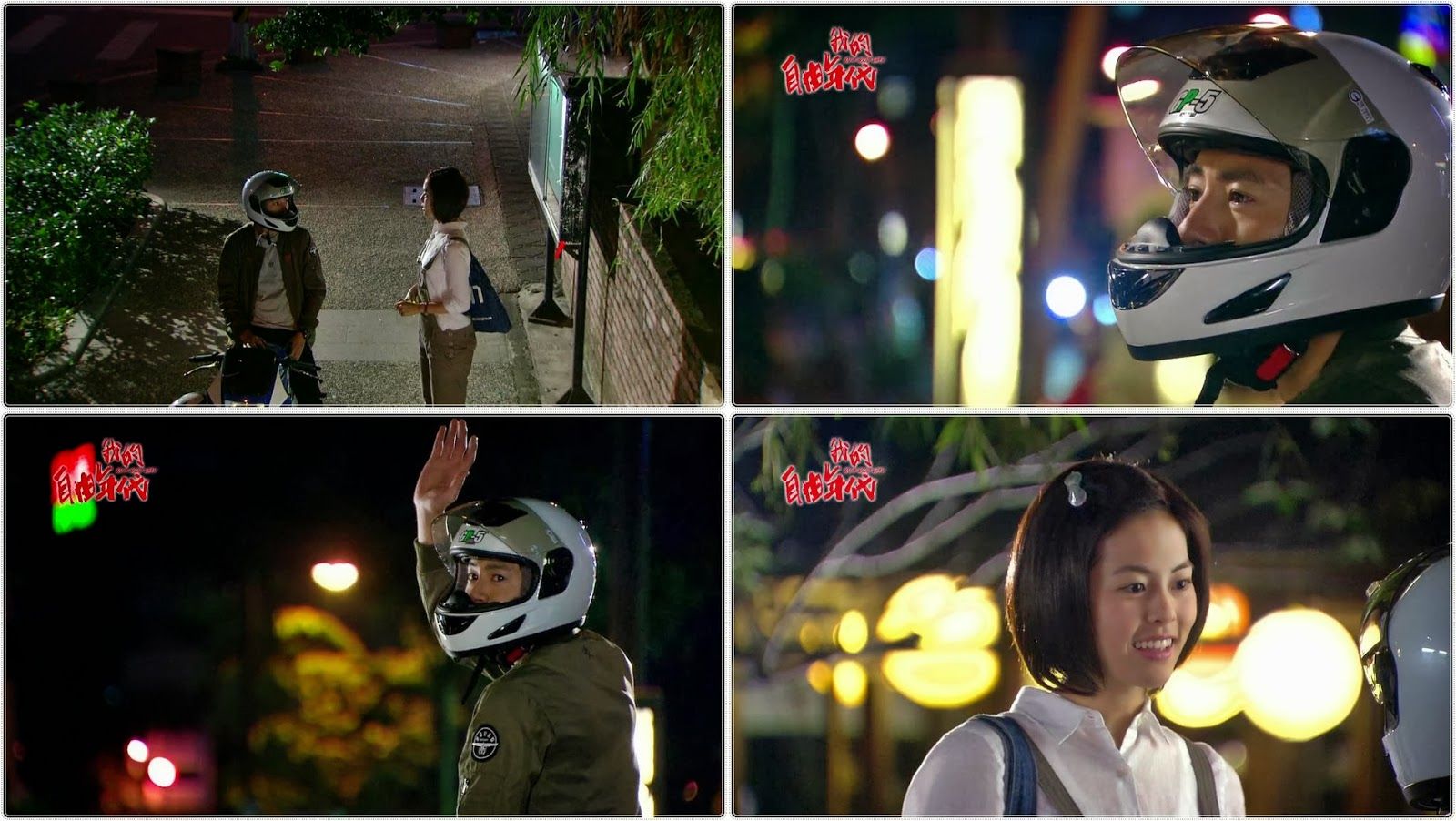 "What Do You Want Me to Love?" by Adrian Fu MV:
For anyone who has never watched IAGW, this is the MV to watch and get hooked. This ballad perfectly captures how Liu Chuan and Jia En feel about loving each other. I also love how the MV-maker book-ended it with Jia En's confession and then started from the moment they met all the way through their special moments until when they got together. Their first meeting at the basketball court. Momo the matchmaker. Accidental naked peeping. Sneaking her into the men's dorm. The shower scene. Him taking her to the beach where he tells her about the meaning of freedom. The concert date. Jia En in Liu Chuan's mirror view. Their tentative friendship. 3631 and Sky. The dance. Their big fight. These two came such a long way, how could they not make it? Watching it really emphasizes how they WILL find their way back together no matter how long and far apart they are. I BELIEVE IT.
Jia En-Liu Chuan Falling in Love with "Obviously Love You" by Freya Lim MV:
This MV starts off with the bike ride to the Wu Bai concert. The scene that turned this drama rabid for me. The MV maker really highlighted how wonderful the slow moments were between them as they constantly thought about each other. I love that this MV contains all their on campus moments because how better to fall in love than going to school together. Who can forget their first phone call: "What are you doing?" "I'm talking to you." LOL adorable! Remember the wish bracelet? We never found out what Liu Chuan wished for but he did get his Jia En in the end.
How Jia En-Liu Chuan dated "The Reason for Happiness" by Genie Zhuo MV:
This MV is after they start dating and interweaves their sometimes rocky romantic steps with their sweetness after getting together. They make even taking a train ride together swoonworthy. This MV also contains the epic "HUG ME" request from Liu Chuan. Still so hot I need to fan myself when I see it.
So Close to Confessing "You on My Mind" by Wu Bai and China Blue MV:
I can never get enough of this song. It wasn't my favorite Wu Bai song back in the '90s but is now my favorite. This MV focuses on the school protest and of course the perfect perfect concert scene and the memorable OTP hug at the end. There is also the hilarious "What do you want for saving my daughter's life?" "I want……a glass of tea." Ahahaha, oh Liu Chuan baby, you are too much. The head rub when she bumped her head (Ah Qing and Ri Qi's reactions were priceless). The way Liu Chuan took her hand holding the protest sign and together lifted it into the air. Remember his bitching out Momo for chewing up his beloved geegaw that Jia En bought him? And then Momo's "talk to my butt" head turn away. The sharing of the chocolate, still one of the very obvious but personal moments for them. The concert hug of course stands as one of the most memorable scenes in IAGW especially with the way Liu Chuan took the initiative and kept on hugging until she hugged back.
The break-up scene in the last episode was excruciating to watch. This is the last time they see each other, at least as far as this story remains in our minds. Liu Chuan's tears, Jia En's increasing freak out until she realizes he's not going to change his mind, the way he shakes her hand off to walk away, how she sinks to the ground and he stands against the wall in their usual different but in sync ways of dealing with difficult moments. I don't doubt they are still in love with each other after all those years. Remember Liu Chuan saying in episode 24 "Even if we are apart, our hearts will always always be together." I think the movie makes a lot of sense in this particular drama because the story couldn't go beyond cute tender college first love because the kids were stuck in that time period of their formative lives. To have the break-up only means we get an EPIC reunion and reconciliation, right? Imagine thirty year old Liu Chuan and Jia En, if he's all restrained and bubbling with passion already as a college senior, I'm just going to sit back and soak up all the movie make outs sure to come between my OTP. Those TW-movies do not hold back on the sexy, that's for sure.