Even if KBS fails (yet again) at doing a rom-com right from start-to-finish, at least it's once again starting off right with Discovery of Love premiering next Monday. While it has been three years since Eric did a drama with the crazy Spy Myung Wol, he's been busy with his singing career and variety shows so I feel like he's still in the spotlight all the time. That doesn't mean I'm not dying for him to return to acting and he's at least done his diligence this time and picked a very solid and promising project. DoL comes from the production team behind the cable I Need Romance hits and Eric gets to reunite with his Que Sera Sera costar Jung Yumi. Win and win. Unless a drama is fully pre-produced, this is probably as sure fire a rom-com project as it gets with this team behind the helm.
I thought the first batch of drama and character posters last week were excellent, creative and refreshing, not to mention the first drama teaser was a hoot and half. You remember, the one where Eric, Jung Yumi, and Sung Joon's love triangle devolves quickly into an all-out-brawl involving flowers, flour, and ball pit bouncy balls. I watched that teaser too many times to count and it wasn't just for the love of the three leads, the concept was fun and the execution was fluid and seamless. There was also such energy packed into a quick thirty seconds, and it's the very energy that also makes me totally love the new drama poster above showing the three leads laying in a pile of roses. Jung Yumi is in all red while Eric does the white shirt/red pants and Sung Joon switches it up with red shirt/white pants. Their expressions show affection and comfort without any seedy threesome vibes. Check out the latest teasers, less love triangle and more exes grousing about each other, which leads me to fully anticipate the angry sparks that will be flying soon.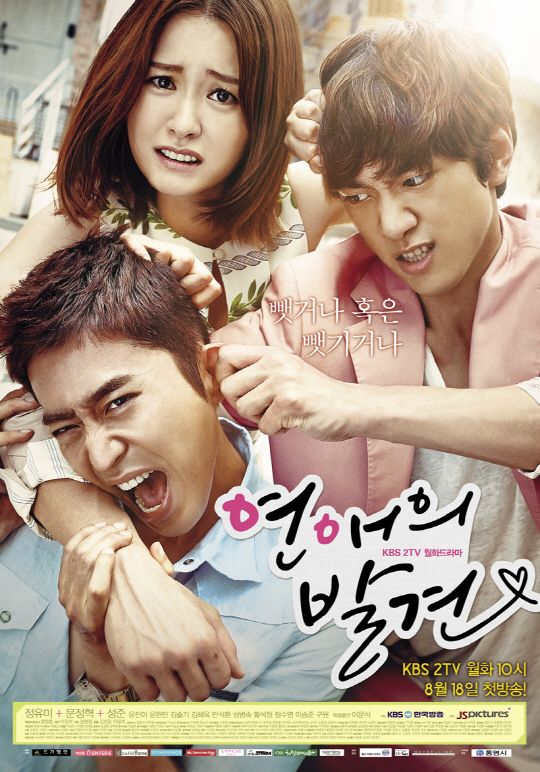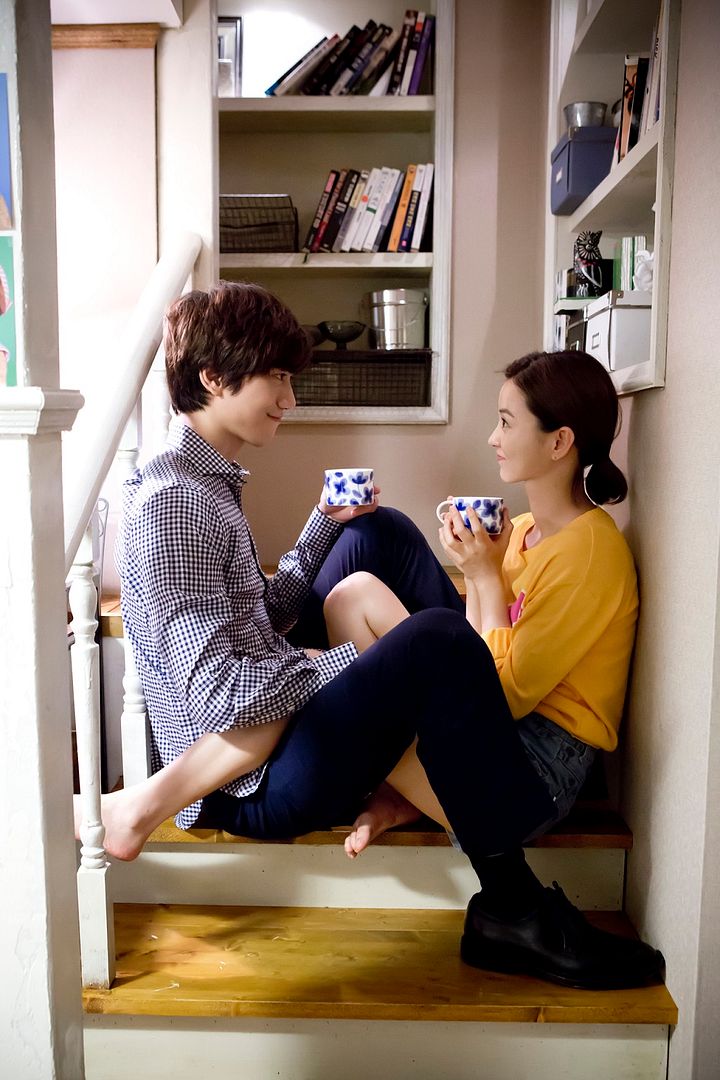 In addition to Eric and Jung Yumi, audience also gets a viable love triangle option with charismatic young'un Sung Joon, Yoon Jin Yi as the second female who bucks tropes and has a crush on Sung Joon's character rather than the male lead, and plenty of great comedic supporting cast members in Yoon Hyung Min and Kim Seul Gi. Not the mention the equally formidable and/or hilarious Kim Hye Ok playing Jung Yumi's mom, I just love her so.
New teasers for Discovery of Love: