Three years is basically an eternity when it comes to the lightning speed of K-entertainment. New idol groups mushroom like an unholy army of dancing clones and the tide of new actors and actresses arrive to vie for a spot on a casting roster. A-list actors and actresses can afford to go three years and even more without an acting project (*ahem* Won Bin) or even ten years without doing a K-drama (the lovely Ms. Jeon Ji Hyun), but for the average working stiff with a solid acting resume the quest to stay popular and relevant never ends. Which is why the complete and utter disappearance of Han Ye Seul from the acting world for the last three years has turned out to be one of the longest unofficial "blacklist" situations I've seen and for what comparatively might seem a lesser offense. Depends on how you look at it really.
I actually blogged the scandal that stalled her career, a truly bad series of events on the set of the KBS drama Spy Myung Wol that caused Han Ye Seul to either have a mental breakdown or knowingly decide to give the production a middle finger when she walked off the set one day and boarded a plane for LA and left the drama in a lurch mid-filming. She was eventually coaxed back two days later but the damage was done and she had to apologize to the cast and crew before finishing the remainder of the filming. In the last three years she hasn't acted once in either a movie or drama, though the movie Petty Romance with Song Joong Ki premiered after SMW but it was filmed prior to the debacle. I'm assuming she's been subsisting on CFs and endorsement deals (and dating Teddy) but I'm actually ready for her to get another chance at acting. Last week she was at an event for a handbag store opening and I was taken with how lovely and happy she looks after having not seen her in awhile.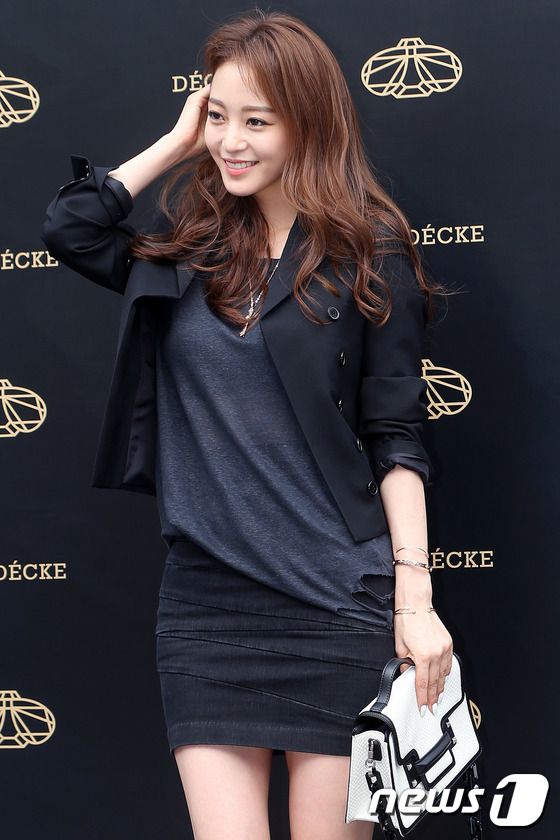 SMW was absolute narrative crap and her really stiff acting made it even worse to watch, with that said it is impossible to understand the pressure and stress she felt with what was apparently incredibly long working hours and arduous filming conditions. I've seen actors and actresses get killed off unceremoniously by writers, hers was the first time the leading lady was potentially going to get offed because the actress left the set. Han Ye Seul was reportedly going to return to dramaland this year with a drama called Shooting Star but after some initial news reports back in October 2013 there was no zero followup on that topic and 2014 is headed to a wind down. Clearly the powers that be still don't want to cast her and it's rough to see her suffering still for a bad situation that had no winners and everyone suffered. Time to move on, networks!