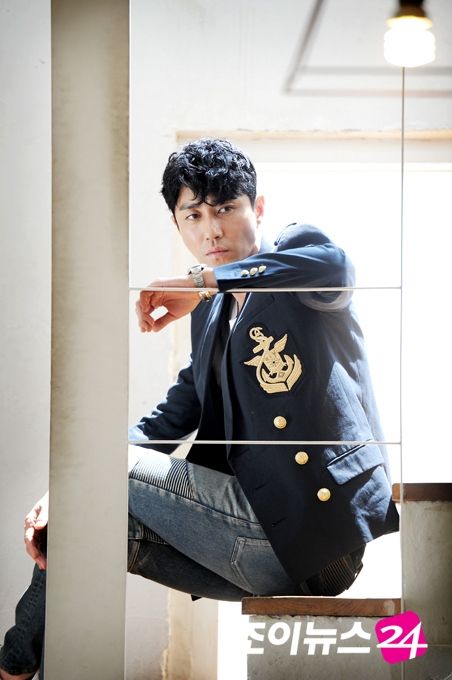 I like to be a completest if I'm covering a K-ent case and this latest one come came and went like a whirling dervish. Even before the dust settled on the shocking defamation lawsuit that led to the revelation that Cha Seung Won's eldest son Cha No Ah was not his by birth, the whole thing is over with the birth father of Cha No Ah dropping the lawsuit about as suddenly as him filing it in the first place. If this doesn't scream extortion by attempting public blackmail I don't know what else fits the M.O.
The worst part of this shakedown was the resigned but resilient admission by Cha Seung Won to reporters calling him to get an update that Cha No Ah never even knew that Cha Seung Won was not his birth father until this lawsuit was filed. Cha No Ah is now a twenty-five year old grown man but still the emotional shock cannot be underestimated. Cha Seung Won stressed that the entire family will grow stronger because of this challenge and will only work on loving each other more by conquering adversity together.
While I think the birth father's defamation lawsuit is as meritless as it comes, he's basing it on two facts (1) Cha Seung Won has led the public to believe he's Cha No Ah's birth father hence it ruined the real birth father's good name, and (2) Cha Seung Won's wife released a child rearing book in the late 90's where she wrote that Cha No Ah was Cha Seung Won's real son which is a lie. The allegations are spurious as best but Cha Seung Won candidly admitted that the book did contain that lie but it was done with the best of intentions to protect Cha No Ah at that time.
A reporter for Woman's Daily has come out in support of Cha Seung Won and his wife, revealing that in an interview she did with Cha Seung Won's wife in 1998, Cha Seung Won's wife actually told her that Cha No Ah was not Cha Seung Won's birth son. But the reporter decided not to run the story because it would be so devastating on young Cha No Ah to learn about it from the newspaper when he was just an 8 year old boy.
While I was reluctant to write about this case because it's such a private matter, unfortunately a lawsuit is a public filing and with Cha Seung Won being a public figure there was no way the press would not hear about it and ask. I'm just happy to report that the Cha family has put the legal case behind them and can now work on healing the pain wrought by Cha No Ah's very selfish birth father in putting this matter into the public eye.