I can't believe the normally sensibly fashionable Yoon Eun Hye gets a "what the heck is she wearing?" type post. I guess we all slip up sometimes and it is unfair to expect celebrities to always dress chic and stylish for whatever the occasion. With that said, the Korean star airport strut is one of those guaranteed moments when a star has full expectation of being snapped going into the airport by the resident paparazzi. If you know the tabloids are going to be chronicling your departure.
I wouldn't say Yoon Eun Hye looks bad leaving Incheon this week heading to the MAMA in Hong Kong, per se, it's the entirety of the ensemble that leaves me scratching my head. None of the items are itself fashion fails but combining a long puffer trench with teeny tiny jean shorts is wacky, not to mention it was so windy that day so I kept wondering why she was not dressed more weather appropriate on her bottom half? The sunglasses have to go, not even YEH can make gold rounds anything other than hipster dorky.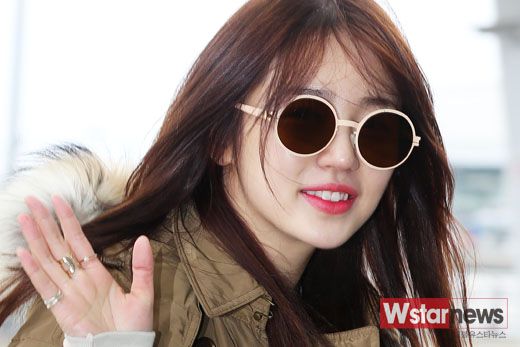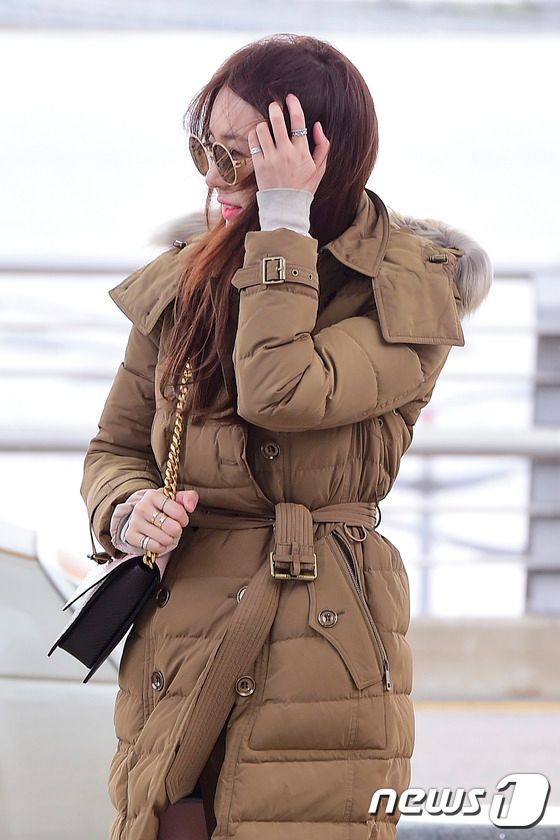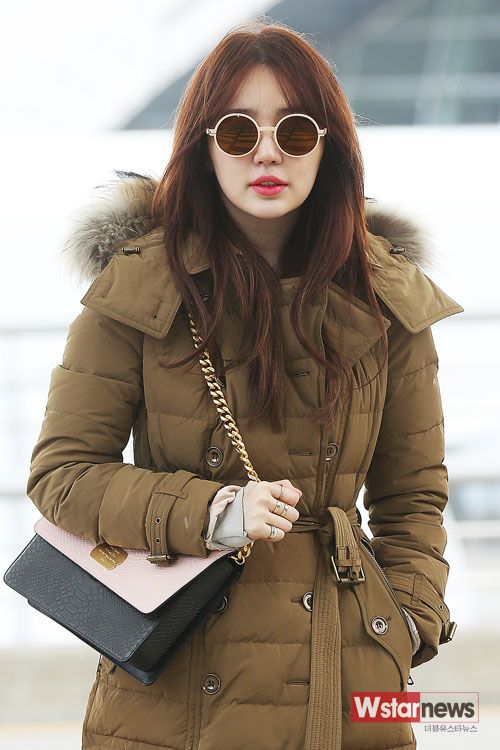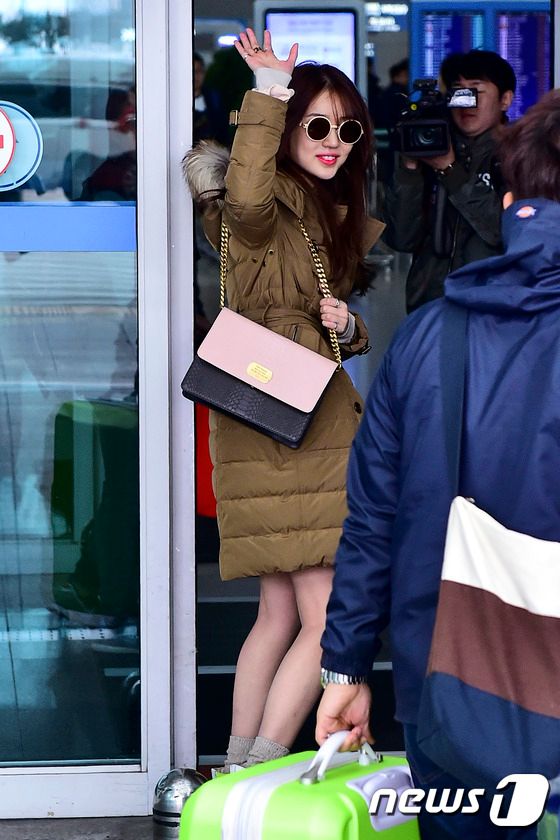 It's so absurd to cover up on top like she was headed for the slopes only to look down and have an "oops, I forgot my pants" moment with her bare legs LOL. Still love her but she might've just grabbed whatever and left the house this morning.