Color me mightily surprised, all in a good way I guess. Things were looking so dire on the production of MBC's Kill Me Heal Me, aka the drama that can't lock down leads if its life depended on it. I figured there was nowhere to go but up and at this point even getting a lead (any lead) was cause for celebration. Ji Sung was rumored to be in talks a few days ago and I was waiting to hear more before writing about it. You know, in case he also bailed and made it a triple out at bat for MBC.
Now the casting news for KMHM has suddenly taken a turn for the promising with confirmation that Ji Sung will be taking the lead and reuniting with his KBS drama Secret Love costar Hwang Jung Eum. Neither actors are particular faves of mine but both are solid veterans who as needed can act their socks off and deliver intense convincing performances. I passed on the overdosing on melo Secret Love but the drama was a rare ratings win for KBS last year and handily beat Heirs and other same time slot dramas when it aired.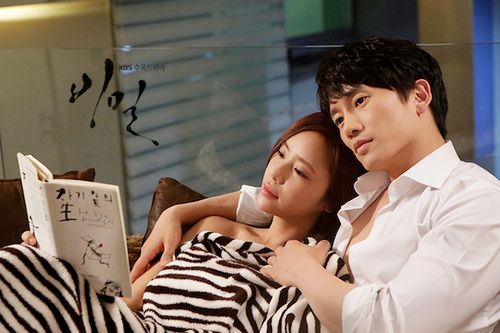 I really like this casting (not love but it'll do), but you know what really kills me (pardon the pun)? The fact that when Hyun Bin first turned down KMHM, the production denied that he was even offered the role and claimed that the male lead character was always intended for an actor in his twenties. Hyun Bin is 32 years old, but get this, Ji Sung is 37 years old! A whole five years older than Binnie! I'm pointing this out to emphasize what a crock of shit the KMHM production has been throughout this whole casting debacle, apparently since the very beginning, so it's no wonder leads have been giving it the hand left and right.
I would have loved to see Lee Seung Gi in the role even as I was concerned he might not have the full array of acting chops to pull off a character with 7 different personalities. I thought he at least had enough potential to give it a shot, but no certainty it will work. Plus his leading lady was going to be Lim Ji Yeon and that's so much no from me. Ji Sung, and really all of his near age male lead actors, is really a better choice in the long run. I don't think either Ji Sung or Hwang Jung Eum, with their acting experience and resume, will need much ramp up time to dive into filming. KMHM premieres in early January after Mr. Back wraps up. Go knock 'em dead, you two troopers who stepped in to save MBC's hide.