This is wholly unsurprising, other than the swift denials of both agencies. According to breaking news by Sports Seoul, another member of the top girl's group SNSD is off the market, making me wonder if SM Entertainment shouldn't be considering a name change from Girl's Generation to Taken Ladies Era or something like that. Cute perky Sunny is reportedly dating singer-actor Seo In Guk, which is good news for them if true, but will surely break shipper hearts if any are still hoping he's actually into Answer Me 1997 costar Jung Eun Ji. At least he does like idol girls, if that's any consolation.
The connection reportedly developed thanks to fellow SNSD member Yuri, who is good friends with Sunny and also got to know Seo In Guk after filming the youth swimming movie No Breathing with him. She introduced the two and the rest happened naturally, with rumors of this new couple gaining steam after Sunny was spotted at a Seoul hospital multiple times last month tending to an injured Seo In Guk who was there for treatment. Right after news broke, both stars agencies swiftly denied the relationship and claim the two are merely good friends. Take the dating rumor and denial with however much grain of salt you personally accord to each side.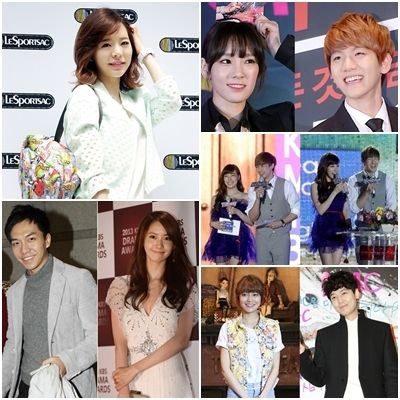 I think this dating rumors is true, or hope it's true since Sunny has been talking about how sad she feels to be alone now that so many of her SNSD members are in public relationships. The tally of confirmed dating SNSD members remains the same: Yoona is dating Lee Seung Gi, Sooyoung is dating Jung Kyung Ho, Tiffany is dating 2PM member Nichkhun, Taeyeon is dating fellow SM agency EXO member Baekhyun, and Yuri is dating professional baseball player Oh Seung Hwan. Join the club, Sunny! Don't let SM hold you back. Get some Seo In Guk loving if that's really true and you're being forced to deny it.