After a highly scrutinized casting and development process, the K-adaptation of In Time With You finally arrives this weekend to meet the public. Will it tank on arrival? Even with A-lister Ha Ji Won headlining, nothing is guaranteed these days and a haphazard story or directing could send audiences scurrying. On the upside view, maybe it'll be a refreshing breath of cuteness that hooks the weekend crowd and deliver a much needed ratings boost for beleaguered SBS for that time slot.
The cast attended a color-coordinated press conference that featured some of the best collective outfits I've seen from any drama press conference. Chic and professional with a side of cheeky, the way the leads Ha Ji Won and Lee Jin Wook chose to be black and white, respectively, while matching with their own second leads Yoon Kyun Sang and Choo Soo Hyun. I love the cast camaraderie at the event, and the way Lee Jin Wook is already staring at Ha Ji Won bodes well for onscreen chemistry. Check out more press con pics below before diving into the long 5-minute drama preview.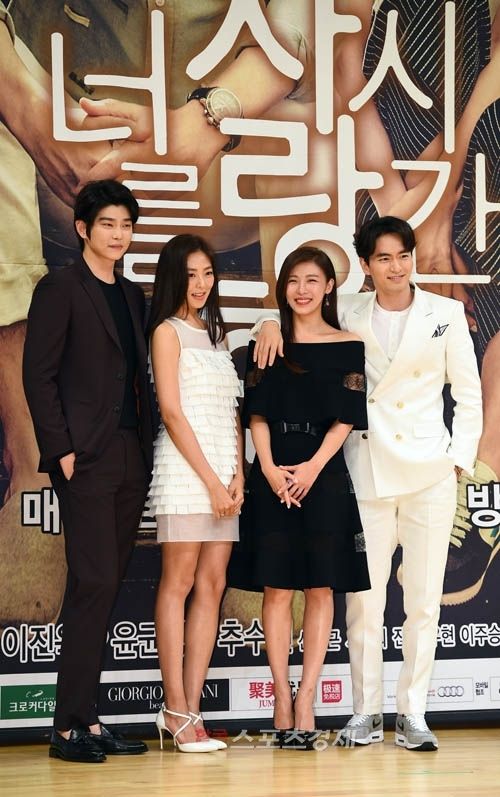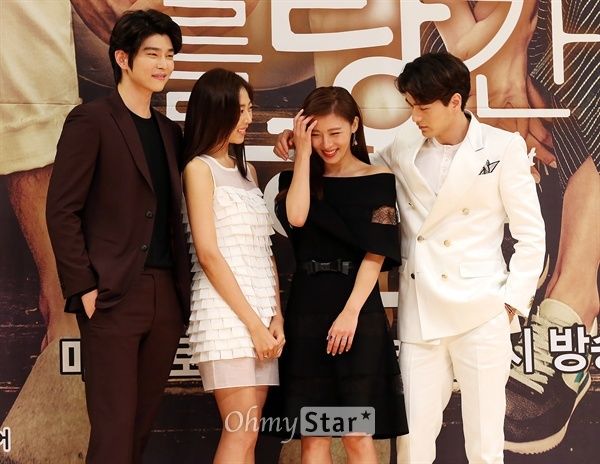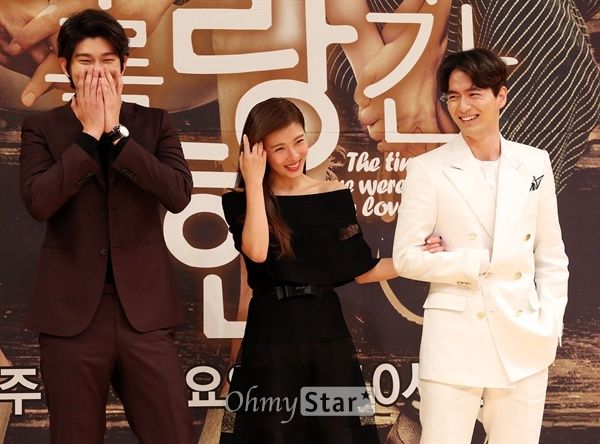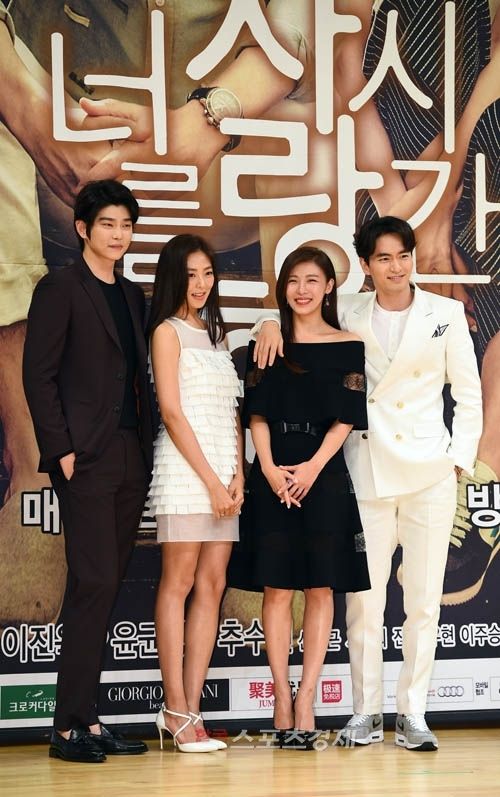 While I loved the fashionable press conference, I didn't quite love the long preview. The most obvious feedback to finally getting a long look at this drama is how different in every way it is from the original In Time With You. That's been hinted at ever since the drama was in the pre-production phase but having confirmation in the long preview really helps settle the expectation heading in. It's not going to be ITWY with just a Korean cast, I think it's better to consider it a standalone drama at this point that happens to borrow story set up elements from ITWY.
Long 5-minute preview for The Time I Loved You: