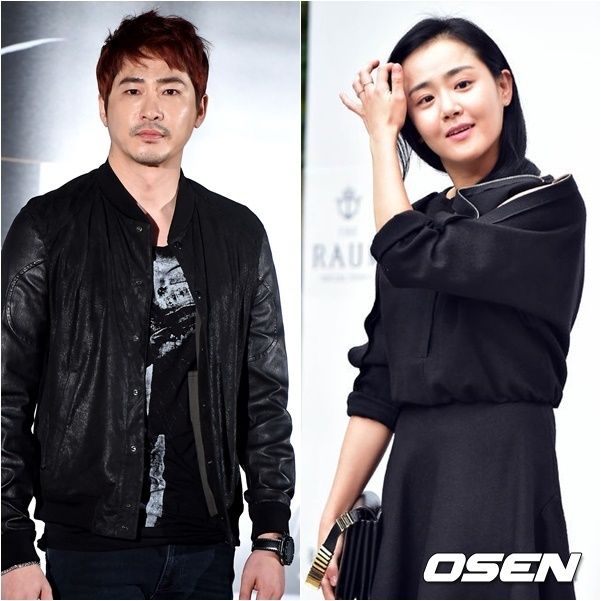 If I said I'm annoyed it would be an understatement, but it doesn't rise to the level of being upset because this kind of shuffling is honestly par for the course. The problem is getting the public involved in the backstage nitty gritty, raising expectations before dashing it on the rocks of network politicking. Just two days after news broke that KBS was in talks with Kang Ji Hwan and Moon Geun Young to headline the upcoming Mon-Tues drama time slot with the rom-com I Live Alone (Home Alone), the network released a media statement that the entire drama was being scrapped. Da hell?
KBS explained in a press release that production for I Live Alone was not ready hence the entire drama was not going to be on the airing schedule come this October. It didn't add that the drama was merely going to be pushed back, since So Ji Sub and Shin Mina's Oh My God was supposed to follow I Live Alone and already had the next time slot locked up. Instead all KBS said was that I Live Alone was not happening and that's that. Everyone has pointed out the drama was being helmed by a weak track record screenwriter, which is undeniable, so if KBS wants to pass on I Live Alone then it's understandable even if I'm personally annoyed I can't get my Moonie and Ji Hwan-sshi in a rom-com. Grrrrr.
I bet both Kang Ji Hwan and Moon Geun Young wasn't going to do the drama, despite the media play by the production, and ultimately the network decided to cut its losses and go with something else. The drama to take over the time slot I Live Alone was intended for will reportedly be the new drama by KBS weekend drama veteran screenwriter Jung Yoo Kyung who write The Best Lee Soon Shin, Please Marry Me, and In Soon is Pretty. Let's see how that turns out and which actors and actresses the network lines up in the end. If I had my say I would just convince Kang Ji Hwan, Moon Geun Young, and second female lead Jeon Hye Bin to move over to the new drama.