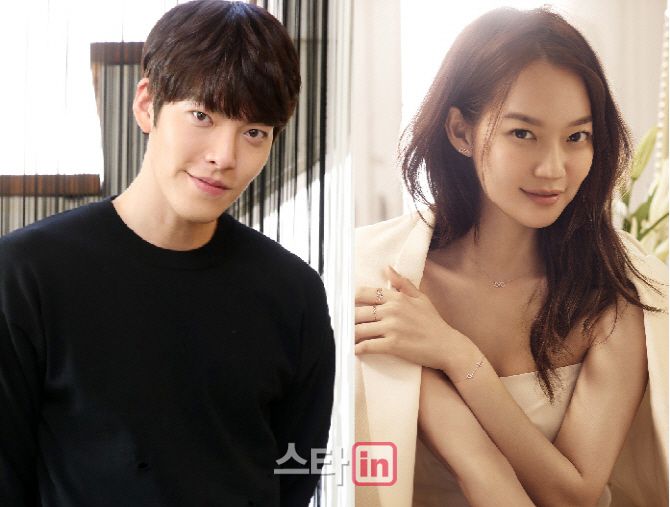 I went to sleep and woke up to a K-ent with a brand new top star couple confirmed. I'm more than happy to have missed the standard hullabaloo from dating rumor reveal to checking with the agency to confirmation/denial, but apparently this new couple copped to the still young relationship quite readily. Current K-ent It Boy Kim Woo Bin and actress-model-goddess Shin Mina are dating, y'all! The two met earlier this year working together as Giordano brand models, with mutual interest that was acted upon and they started dating about two months ago.
Dispatch snapped them on the usual late night car driving into condo parking lot types of rendezvouses, and much like the fancy cars used by Park Shin Hye and Lee Jong Seok in their Dispatch spread last month, what caught my eye was Kim Woo Bin's sleek black Porsche. The age difference is 5 years between the couple, with Shin Mina being the noona in the relationship while Kim Woo Bin towers over her in the height department. Congrats to the new couple, and an extra thanks for confirming so quickly so the public can gush over their collective hotness.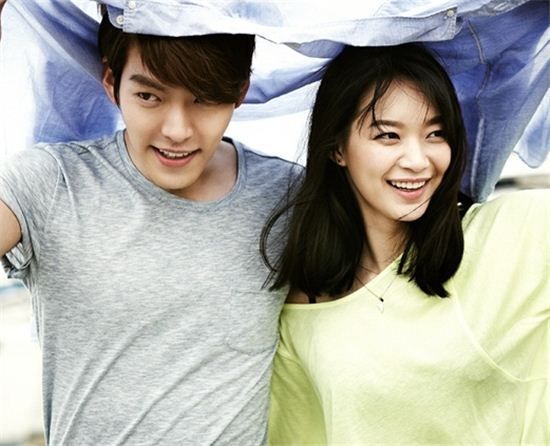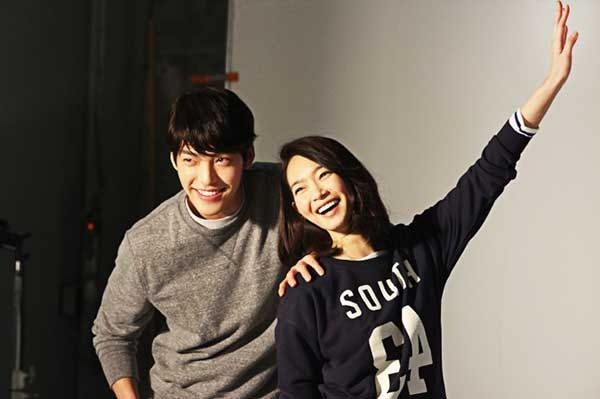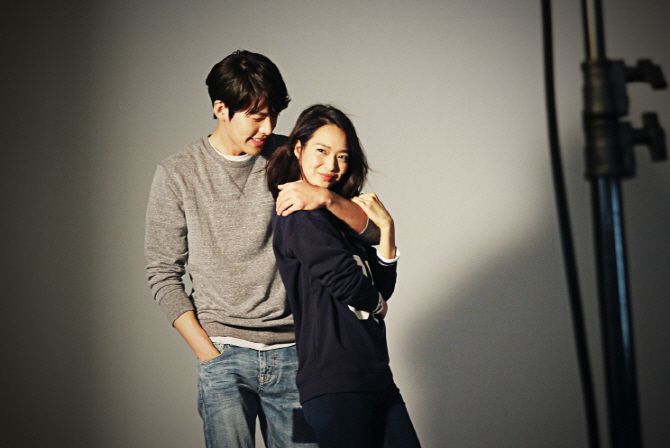 I think both have a significant other preference (a type, that is) that is clearly evident looking at their previous relationships, with Shin Mina's model effortless ease much like Kim Woo Bin's ex-girlfriend Yoo Ji Ahn, while Shina Mina totally likes the exact visual look from her men going from Big Bang's TOP to Kim Woo Bin. One always wonders how acting stars find love in their hectic lives with so much make believe romance onscreen or in print, but most of the time it's the same way non-famous people find love – meet someone who is your type, spend time together, decide to date. The only difference is being rich and fabulous, heh.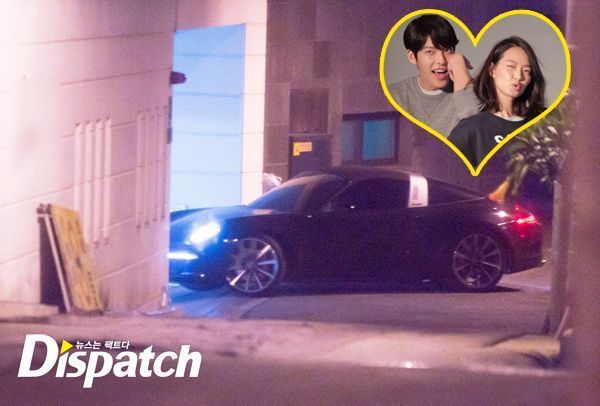 In addition to the Dispatch outing, another reason why Kim Woo Bin and Shin Mina admitted their relationship so quickly was that Women's Sense also released an article on their secret dates, having snapped Kim Woo Bin's car parked in Shin Mina's condo parking lot for 6 days straight. LOL, they certainly are into spending time together.