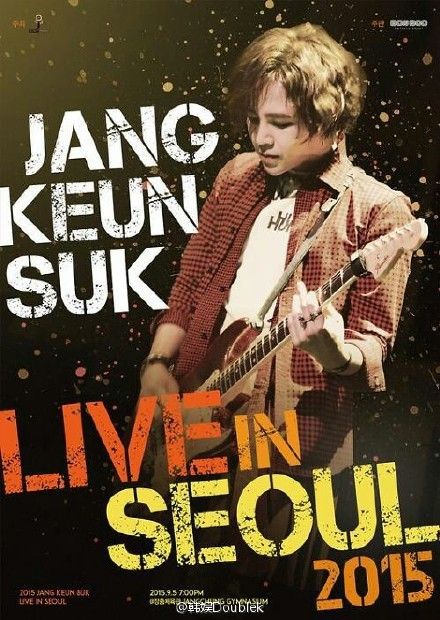 It's hard to write updates on Jang Geun Seok's career when he isn't active in Korea and isn't active as an actor. The combination of both was what got me to become a fan, and in the ensuing years he's chosen to concentrate his career in Japan, where he's wildly popular, and also to focus on his singing. His lone attempt this year to go back to K-ent was an unmitigated disaster, with him joining the variety show Three Meals a Day: Fishing Village, only to be forced to quit when his tax scandal flared up again.
That was a major bummer all around, and made me think his next acting project in Korea won't be any time soon what with the public reaction to him doing just a variety show. It's been months since the Fishing Village brouhaha but those fans in Korea who have been waiting for his return need look no further than this weekend – on September 5th Jang Geun Seok will hold a one night live concert in Seoul as part of his Cri Show III tour. Since I haven't been following his singing, I do wonder if he's gotten better technically over the years as he used to be pitchy but definitely that voice of his was pretty darn easy on the ears even back then.
Above are news pictures from his various concerts this summer around Asia, giving K-fans a glimpse of what to expect at his upcoming Seoul concert. He looks like he's having a great time, maybe singing really is his true calling, except for his major talent as an actor laying dormant.