I love K-drama casting rumors and speculations, so much fun to muse over the possibilities, and also to wonder what happened if it didn't pan out. Were the rumors off, or did something behind the scenes scuttle the signing. A leaked compilation of upcoming dramas and in discussion leads is making the rounds and generating lots of buzz. No way to know it's veracity until the newspapers later reporting on official casting offers, but those who like getting early dibs ought to be interested in checking this out.
The four photogenic male leads above are reportedly all coming back with dramas in late 2015/early 2016 so here goes: Lee Min Ho may be in talks for the revived drama adaptation of webtoon Let's Have Dinner Together (Will You Have Dinner With Me); upcoming 50-episode MBC long drama Tyrant is reportedly courting Joo Won, Lee Jong Seok is considering a C-drama next, and Jang Geun Seok may stick with Japan in his drama return by doing a web drama called Boyfriend. Whew, this is a lot to digest even on possibility alone.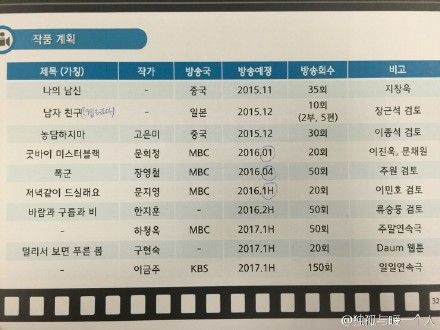 Joo Won aside, since he just finished Yongpal, the other three guys are due for a drama land comeback, especially Jang Geuk Seok who has been missing from television the longest. These casting possibilities are also quite plausible – Lee Min Ho doing a rom-com feels like the safest choice before he enlists in the military, Joo Won doing an intense period long drama is a big challenge in his growing resume, Lee Jong Seok may strike while the China iron is hot and follow many of his colleagues over there to do a C-drama, and it was always a long shot for Jang Geun Seok to do a K-drama since he's still not as loved domestically as he is in Japan.