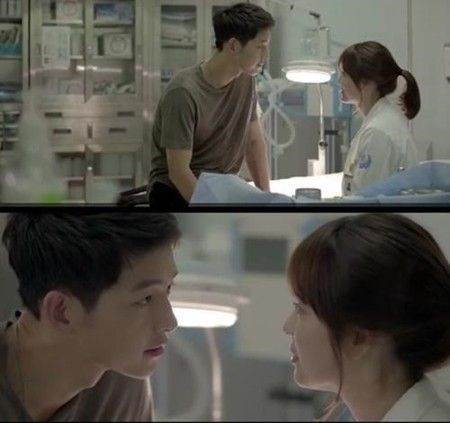 The second teaser for Descendants of the Sun is here, hot on the heels of the first teaser a few days earlier. The most that can be said is that the theme is consistent – once again the audience is treated to a random scene between leads Song Joong Ki as a soldier and Song Hye Kyo as a doctor, this time in the environs of a medical facility rather than the picturesque ruins of a old civilization. It just doesn't work for me, I have to fall for them as a couple within the narrative buildup of the story because Song Hye Kyo never sells me on her romantic connection with a costar in a vacuum. She's too cold and aloof, albeit beautiful and trying her darndest to connect with Song Joong Ki, but the scenes don't resonate without context so the production is doing the highly anticipated drama no favors just choosing these scenes as the first teasers. With that said, good golly is Song Joong Ki hella sexy! *fans myself*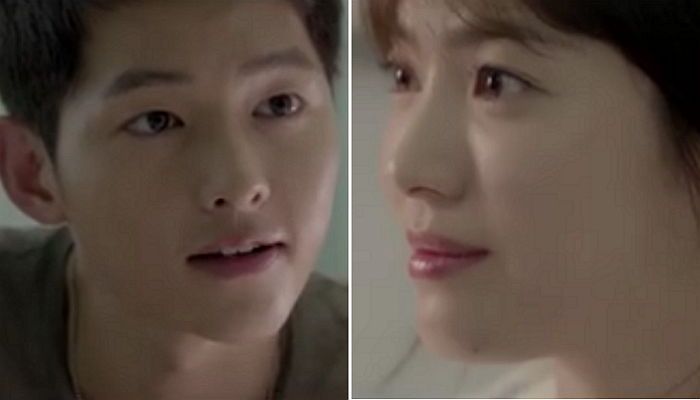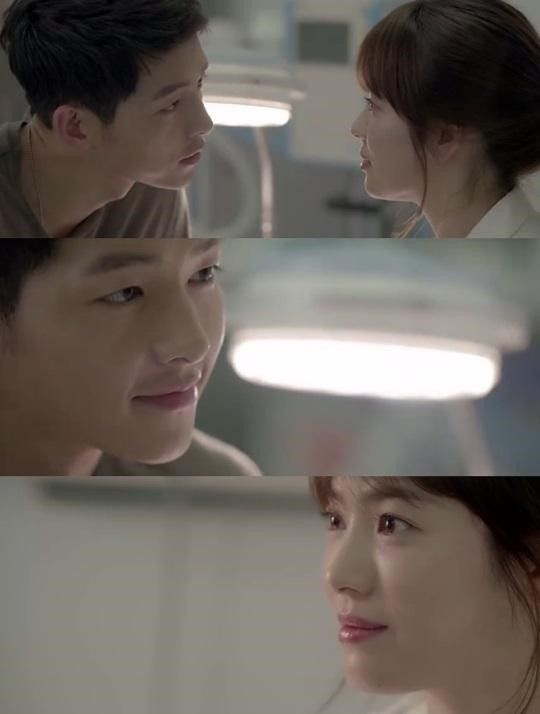 Second teaser for Descendants of the Sun:
Song Joong Ki: A doctor can't have a boyfriend, right, because too busy…..
Song Hye Kyo: A soldier can't have a girlfriend, right, because too difficult…..
Song Joong Ki: Who knows?……