Veteran screenwriter Kim Eun Sook has the longest K-drama hit streak among her peers so it's likely she's getting her projects scooped up on concept and casting alone. It's too bad she's too big for oversight because someone could have read her early few episode scripts for The King: Eternal Monarch and told her this ambitious plan was too big for her britches because she's not good at world building with momentum and reveals and that this drama would work better with zero romance and just a cool fantasy sci-fi detective yarn coupled with palace intrigue. Instead 8-episodes in this is undeniably SBS's biggest flop drama in recent years in terms of ratings compared to budget, big name cast, and hype. Congrats Vagabond, you're not wearing that crown anymore lol!
Vagabond still holds the stupidity meter as The King is starting to make more sense but goodness it's a slog to get there. The big reveal is that baddie uncle Lee Rim is moving dopplegangers around from Republic to Kingdom and vice-versa depending on whatever is his grand plan and it involves our woobie Shin Jae too who finally figures out the reason for all his angst. Knowing that to travel the parallel worlds needs to walk that pink backdrop bad CGI knockoff of the Rainbow Bridge makes me die laughing at all those characters who have moved between worlds ambling along with Lee Rim. See, this shit don't make any sense and honestly a lot of what Kim Eun Sook wrote prior didn't make a lot of sense too (but more than this one) but with good chemistry, good acting, and good directing those dramas were hits.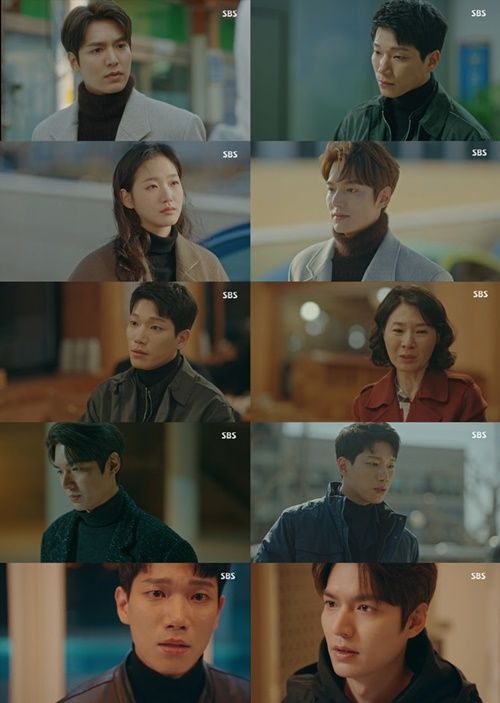 For a big budget fantasy drama the PPL is really extra awful here. The boba shop The Alley is just so awkwardly shoehorned in, I cannot ever image a King and his detective girlfriend drinking giant bobas on their evening date out. And the awkward cutaways to everything that is a PPL even an Aston Martin is just cheap, please do better production team.