This is both a companion post to the list of My Obsessions and a counterpoint to my post on memorable performances. People have their own taste and tics, resulting in some folks fangirling certain performers no one else seems to like, or conversely leaving others scratching their heads over why certain performers are so popular.
I say: embrace our idiosyncrasies! Revel in loving unique individuals and eschewing other more popular options. Similarly, dare to state your dislike of wildly-beloved actors and confess that certain much-lauded performances actually annoyed you.
Be prepared to defend your position, to withstand onslaughts of oh-no-you-didn't and how-can-you-feel-that-way. But remain firm in your opinion, because to buckle under pressure would be to succumb to the masses and lose your individual spirit. K-drama watching for me is all about the sharing of different view and divergent tastes.
With that said, I hereby present to you a list of My Allergies. These are the actors and/or performances that grated on my every nerve and made me wish there was an un-watch button in my brain to erase the memory forever. Go ahead and flay me alive for my unholy reaction to these folks, some of whom you may love to eternity and back again.
I welcome that, but don't you dare do a drive-by-flaying without leaving a memento – let me know who you are allergic to. Sharing is caring! Also, there are many performances I don't like, but I tried not to turn this into a full-on beating session. I've only included the performances I really, really, really didn't like.
Finally, I noticed that I've disliked way more actress performances than actors, and I concede it may be because I am a female viewer and there are certain female acting methods I find grating to the extreme. I am probably more forgiving with the men. While I like to think I am an equally opportunity hater, sadly, my own gender does get more grief from me.
My Eyes, My Eyes:
Jang Nara in My Love Patzzi – She ruined an otherwise cute drama for me. If the character was played by most any other actress, I would have enjoyed the twisted-fairytale and the subversion of traditional tropes. As it stands, her mannerisms, her voice, her very face-scrunch turned me nearly homicidal. I finished the drama only because the Kim Wons collectively made it worth it.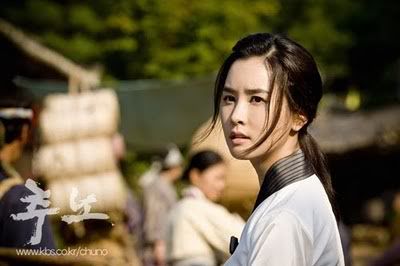 Lee Da Hae in Chuno – I hated her character and I hated how Lee Da Hae played her. She was ethereal when she should have been grounded, she was pristine when she should have been muddied, she was girly when she should have been gritty. I wanted Dae Gil to end up with Un Nyun because he wanted her so much, but I wished he wanted to take a bath and buy some new clothes instead. She had some flashes of real emotion, but for the most part her performance and character was as placid as my white walls, and who wants to stare at white walls all day long.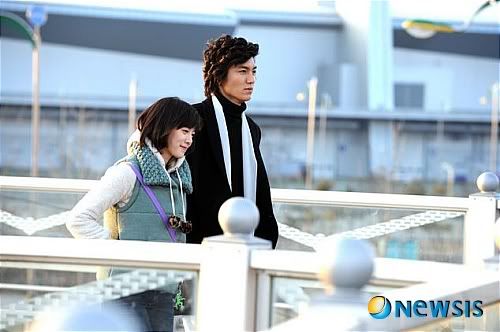 Gu Hye Sun in Boys Before Flowers – She started off mildly annoying and devolved into pure unadulterated hatred (from me) by the end of the drama. She made an already annoying character (as written by the manga author) into one that caused me to scream at my computer episode after episode. Her "acting" was over-the-top, lacking in any nuance or subtlety, and above all else, elicited from me a nails-on-a-chalkboard reaction. Yes, I concede that at least she acted, as opposed to Kim Hyun Joong who did no discernable acting whatsoever. But it's my own personal eyes that we are talking about, and Ji Hoo-sunbae did not annoy me, but Jan Di annoyed me from one end of the earth to the other.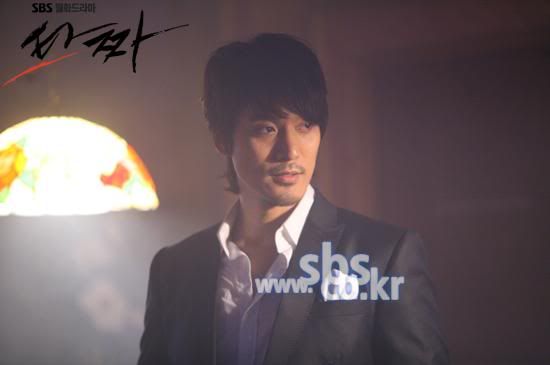 Kim Min Joon in Tazza – He was so good-looking in this role I could have muted the volume and just watched him dressed to the Mad Men nines on screen. Except he had dreadful body movement in this drama, lurching to and fro and all tightly wound. He started to annoy me mid-way through the show, and by the end I wanted someone, anyone, to put him out of his misery. He looked like he would have preferred to be undergoing a colonoscopy. So did I.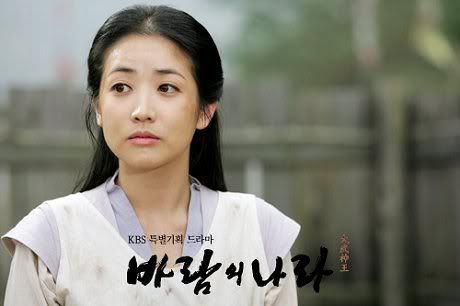 Choi Jung Won in The Kingdom of the Wind – I remember reading a manga as a kid about an actress taking on the role of a human-sized doll in a stage play. She had to sit and be still for 2 hours, which required a super-human effort not to blink even. I feel like Choi Jung Won delivered that performance for 30 some episodes in the drama. The worst part was her performance as a human mannequin was unintentional. She was a piece of wood, period.
Kim Jeong Hoon in Witch Amusement – Oh lord, this performance was so unintentionally funny and mock-worthy, perhaps I shouldn't include him in this list. He was out-acted by Dennis Oh in this drama, for gods sake! Now that is a hard feat to muster. Kim Jeong Hoon, never a strong actor to begin with, looked so constipated and ridiculous in his performance, he caused me to break out in brain hives from trying to scratch him from my memory.
Kim Jung Eun in Lovers in Paris – She ruined this drama for me. The drama itself I did like (the first half only, no one could save the maudlin mess that was the second half), but her weird facial twitches, her over-acting, her strange features, all of which combined to make me totally turned-off by her. This is yet another instance where most any other actress would have been preferable for this role. I refuse to watch Lovers because I am so allergic to Kim Jung Eun.
All Four Leads in Stairway to Heaven – this drama may have been a piece of crap, but it was exacerbated to the nth degree by the collective suckitude of the four leads. Kwon Sang Woo was supposed to be dashing but he was instead smarmy. Choi Ji Woo was supposed to be plucky but instead she was shrill. Shin Hyun Joon was supposed to be devoted but instead he was creepy. And Kim Tae Hee…..you all know what I thought of her performance here. Suffice to say, this was a moronic way to spend 16 hours of your life. But I can't say I didn't marathon it, riveted by the sheer ballsy spirit by which these four actors hammed their way through their lines and the writer kept throwing more insane plot developments at the screen.
With the Good, must also come the Bad:
How boring would life be if we adored every performance, loved every actor or actress, thought even the most inane dramas were pieces of art? We'd all end up living in a free-love drama-hippie compound, wandering around in states of euphoria re-watching scenes from Boys Before Flowers or Stairway to Heaven.
I've only presented allergic performances of famous actors and actresses. To date, some annoying performances have come from actors or actresses that appear to no longer be acting (I'm not crying any tears over that). A few off the top of my head: Song Seung Heon's girlfriend in Autumn in My Heart, Jae Hee's noona crush in Delightful Girl Choon Hyung, and the second female leads in Prince's First Love and Queen of the Game (see, I don't even know what purpose they served in that drama).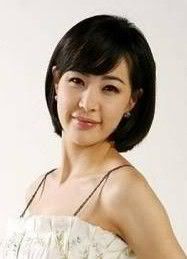 And a special shout out goes to Chae Young In in Wish Upon A Star. I was so deathly allergic to her psycho obsessed with Kim Ji Hoon in that drama – but I can't figure out whether I should commend her for creating such a vile performance and going a great job, or for making me want to eat her liver every Mon/Tues for 10 weeks straight and creating a lifetime of allergy to her.
This was so much fun to compile. Knowing my increasing picky tastes, this list could have been twice as long, except I would have had to go find screen caps of these folks and thereby increasing the amount of time spent with them, which is a very silly way to spend my time. I'm off to find some choco-abs now.