Do you remember the drama and/or movie that made you fall in love with your favorite actors or actresses. With the shocking news of yet another tragedy befalling the K-entertainment industry, my mood could not be any lower. As an outlet for my downer day, I thought I'd revisit the character or performance that made me pinky swear that I would remain a loyal fan forever of certain performers.
Some of them are on my list of obsessions, some are not. But these were the unforgettable performances that made me a fan, probably for life, that is how much goodwill it created.
Though with the recent batch of mediocre dramas and lackluster performances, I'm slightly regretting bestowing so much good will on certain actors (Lee Da Hae and Yoon Kye Sang, I'm talking to YOU, but a few other are treading on shaky ground as well). Nonetheless, each of these amazing acting creations made me glad I encountered K-dramas (and I snuck in a C-drama as well) and got to savor and enjoy watching them.
I'm Blinded By Your Magnificence:
Yoon Kye Sang in She is Nineteen/My Sister-in-Law is Nineteen – I remember tweeting about him, that is how watching him for the first time affected me. He really made an impression, not because his acting technique or his physical attractiveness blew me away. I was taken aback by how much emotion he projected, how natural he was. It was completely unexpected, considering how much I disliked his character and performance in Triple and wrote him off after that. Watching him in this drama, I've not only re-assessed him, I've written off Triple as the aberration.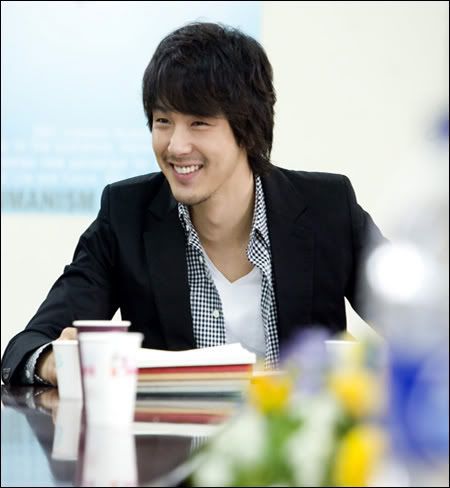 Park Yong Ha in On Air – He made the entire drama bearable for me, him and Lee Bum Soo. But it was mostly him, his character was so relatable and decent, his performance so understated and effortless. I rooted for him to end up with whomever he loved, whether it was the screenwriter or the actress. He ended up picking the screenwriter, and I found comfort watching his story find a happy ending.
Ariel Lin and Yuan Hong in Legend of the Condor Heroes 2008 – I watched any scene with each of them with my mouth half-open in awe. Ariel come soclose to making me forget she had tremendous shoes to fill as the unpeenth actress to tackle the meaty role of Huang Rong. Yuan Hong came out of left-field and simply turned my brain into jelly and make me love a villain character I was intimately familiar with and never spared a second glance at before. By mid-way through the drama, I wanted to chuck canon out the window and have their characters get together. That is how intense their performances turned me blasphemous in my adherence to sticking to the novel.
Jung Woo Sung in The Good, The Bad, The Weird – When the camera panned up his lean, long legs in the first scene of the movie, and he opened his gorgeous mouth and spoke his first lines, I was lost forever. This man owns my viewing soul. His Good character was less devilish or quirky than the other two, but he was my drug of choice in the movie.
Lee Byung Hyun in Beautiful Days – He had ORANGE hair in this drama, and was really a giant asshole if judged by objective standards. But I am not a robot and possess any objectivity. I loved him in this drama, just loved him to pieces. I loved his controlled performance, his stoicism, his repressed machismo and sensuality.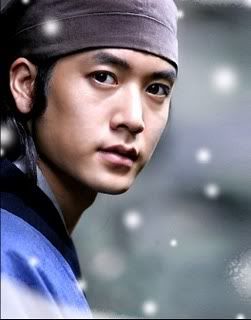 Jo Hyun Jae in Seodongyo – This was my first K-drama and he is my first K-actor crush. He was handsome and intense in this drama, playing both noble and destitute. I loved him so much afterwards I went and watched anything he starred in, or at least tried to.
Lee Da Hae in My Girl – Unequivocal and unabashed, I immediately fell in love with her after one episode of this drama. She was gorgeous, funny, and adorable. I loved her way more than either of her leading men, and could care less who she chose in the end. My first K-actress crush – I immediately watched Green Rose afterwards so I could keep watching her onscreen.
Lee Jun Ki and Nam Sang Mi in Time Between Dog and Wolf – Read my review of TBDAW at Thundie's Prattle. I cannot stress enough how much I love each of them individually in this drama, and how much that love was expanded exponentially when they combined to create one of my favorite OTPs in any drama.
Song Seung Heon and Won Bin in Autumn in My Heart – The former makes no sense, I concede. The latter is universal, I reckon. Regardless, can't stand any of the female characters in the drama, but wanted both of them to get their dream-come-true – even if one of them wanted fauxcest and the other one had anger-management and responsibilitity issues.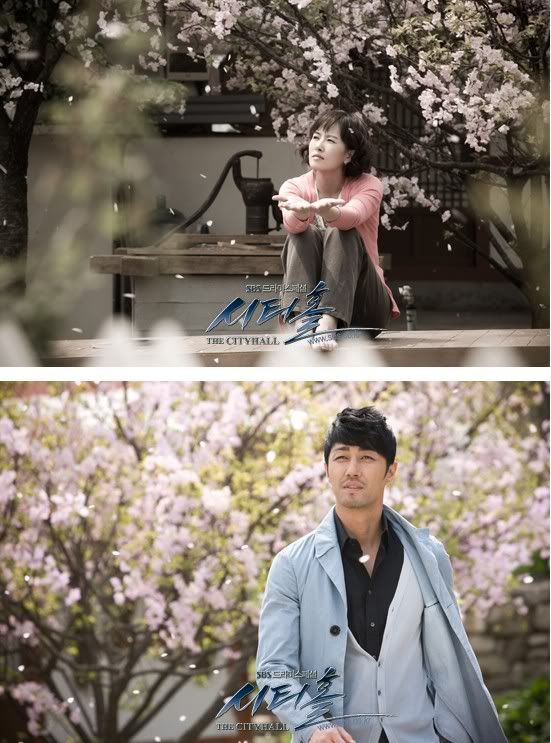 Kim Sun Ah and Cha Seung Won in City Hall – The chemistry between them was off-the-charts. Hottest couple in any K-drama I have ever watched. Theirs was a mature, simmering relationship, and the acting intensity of both Kim Suh Na and Cha Seung Won are forever seared in my memory. I delurked on Dramabeans because of this drama and this couple. I think that says enough.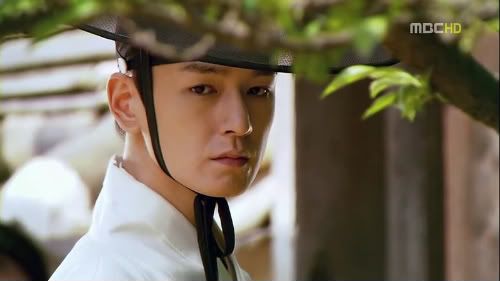 Im Joo Hwan in Tamra the Island – Team Park Kyu! A friend mentioned that we appear to be a group of cultists. She is right, we are. We are insanely mesmerized by the prissy and haughty exterior, but loving and courageous interior of this character. The performance of Im Joo Hwan was a once-in-a-lifetime perfect melding of the perfect actor for the perfect character. Did I just use the word perfect three times in one sentence? Yeah, I did, and let me use it one more time – he was perfect as Park Kyu.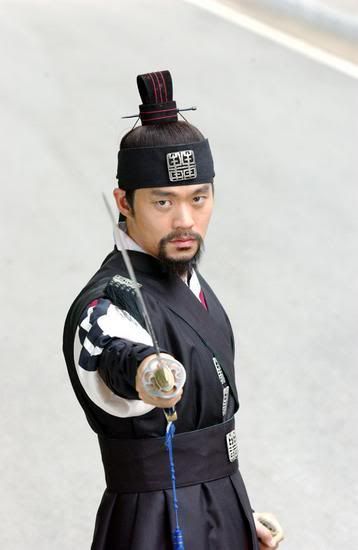 Lee Seo Jin in Damo – Naeuri-ahhhhh! I think everytime I see Lee Seo Jin I'm going to scream "Naueri" and then collapse into a puddle of tears. I have never had an desire to watch him in any of his other dramas, but watching this performance is a life-changing experience for me. I wept, I raged, I even surpassed my own fan-tendencies and realized that rarely has a character and his purpose in life so affected me.
Sung Yuri in Snow Queen – She was drop-dead gorgeous, absolutely riveting in her beauty and allure. Her character I wished to perdition and back, because she made my Binnie so sad and so suffering. But this was a completely immersed performance from Sung Yuri, and I loved every minute of it.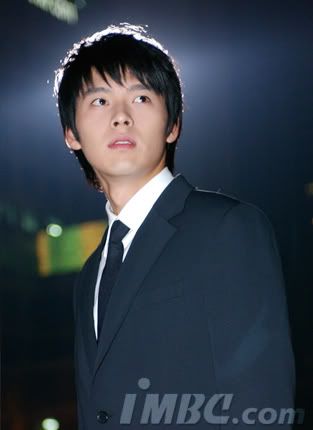 Hyun Bin in Ireland – I watched My Name is Kim Sam Soon first. And yet this was the performance I feel made me unable to ever erase Hyun Bin from my mind. He was the only redeeming person in the entire drama, and so handsome it hurt. He can do NO wrong in my eyes after this, NO wrong.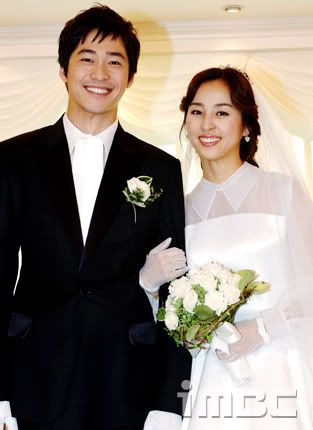 Kang Ji Hwan in Be Strong Geum Soon – I watched Hong Gil Dong first, and yet this is the performance that cemented him as an incredible actor and a true genius of a performer. He is nuanced, he is exquisitely intricate in his depiction of even broadly-written caricatures, he is memorable in any role he takes on. He made me marathon my first daily K-drama. I don't regret a single minute of time spent with this performance.
Son Ye Jin in Summer Scent – She is simply glorious. This horrifically bad drama is watchable because she is in it. She makes the mediocre into the exceptional (A Moment to Remember), and the dreck that was Summer Scent into passable entertainment. She is a goddess. I cannot get enough of her.
Kim Nam Gil in Queen Seon Deok – Poor Bidam! He is so unbelievably hot and sinfully sexy, he should pay a fine for starring in this drama. He has never looked so good to me in any other role. It was almost like he was born to play a throwaway secondary character and make him the centerpiece of a drama named after another character. Bravo, Kim Nam Gil, bravo!
In conclusion:
This simply reflects my eclectic taste and nothing more. Please share which actors/actresses and which performances moved you like no other. If I haven't yet watched it, I will for sure put it on my to-watch list. I pinky swear to you!