Sometimes when you go searching for one thing, you find another. Since no one told me Jang Hyuk dropped a rap album a few millennia ago, no one also saw fit to let me know that Jang Hyuk lent his awesome beastly being to starring in a few MV of Taiwanese pop songstress Elva Hsiao.
Yes, Hyukie was a MV boy for Elva two years ago, when Elva dropped the album The Three Faces of Eve. I saw those MVs back then, and seriously have never put two and two together until now, since in 2008 I wasn't watching K-dramas with Jang Hyuk. I just thought the guy was sexy as hell.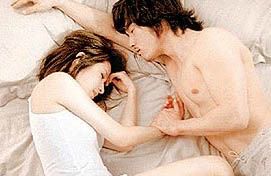 I'll stop beating around the bush and deliver the good stuff now. For those of you who don't follow the Taiwanese pop music scene, Elva has been around for over a decade now, and is an establish singer. She does both ballads and dance songs, and is known for her hot bod and sultry voice. I neither like nor dislike her, but she reminds me a lot of Lee Hyori, is all.
MV for Impetuous

MV for The Loneliness of Two People
http://www.youtube.com/watch?v=zX_puQjOvsI
Jang Hyuk looks great in these MVs, though he's kinda slumming it and kinda cake-walking through the entire endeavor. I wonder if he was vacationing in Taiwan that month? Kidding, the man is seriously both a workaholic and a chameleon. He was approached by the director to star in the MV (after Kim Jae Won did an MV with fellow TW pop star Jolin).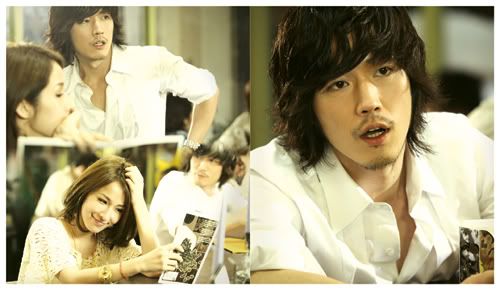 In case folks think I've only got Jang Hyuk on the brain, rest assured I'll be back to share goodies of my other obsessions in due course. It's just Mr. Jang Hyuk does so much, his goodies literally rain down on us unsuspecting fans when we least expect it.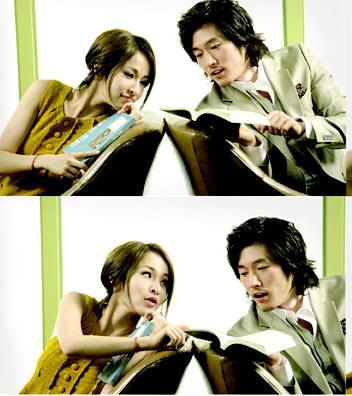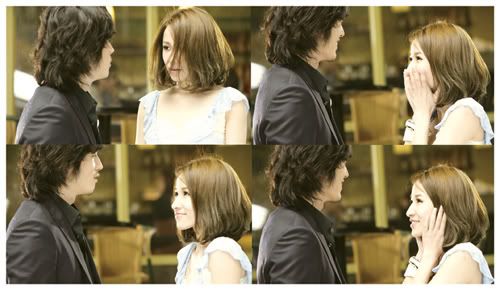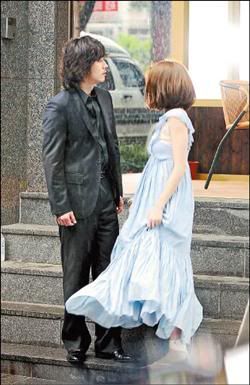 I'll end with some cute pics of the MV couple, clearly they had fun making the mini-love story. By the way, did I mention that both ballads are very good, quite easy on the ears, and Elva does have a lovely smoky-lite voice. And no, I am not renaming this Playground "The Jung Woo Sung + Jang Hyuk Two Man Show".