A quiet day in Playful Kiss-ville, nothing noteworthy to report. Luckily, there are some goodies to share. The picture above is Jung So Min's autograph. She gave it to a Taiwanese reporter who interviewed her, and confirmed that when PK hits Taiwan for its promotional tour, she'll definitely be there. Woo hoo, any PKissers in Taiwan should start rejoicing.
A Playful Kiss fan already got a hold of the calendar, and uploaded a few pictures to show it off. Looks nice indeed.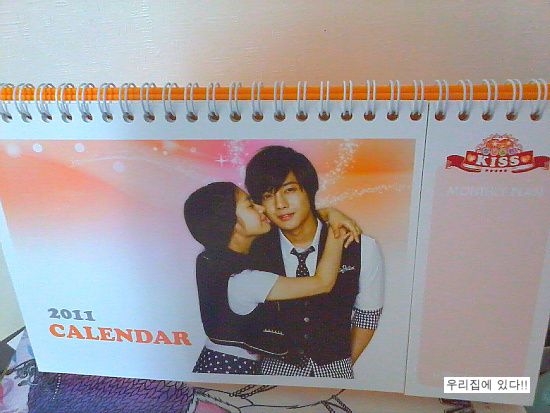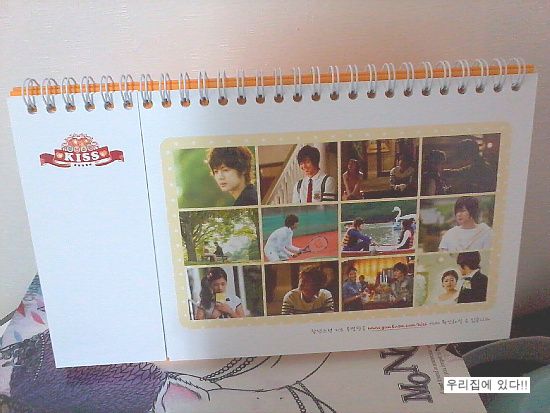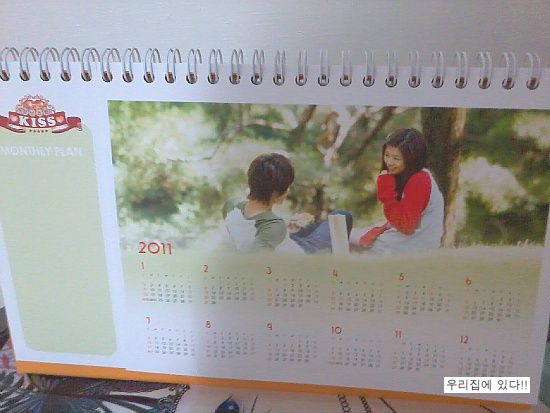 Lastly, a few more BTS pictures – two of the newlyweds in Jeju Island during their honeymoon, and two more of Kim Hyun Joon at the wrap party.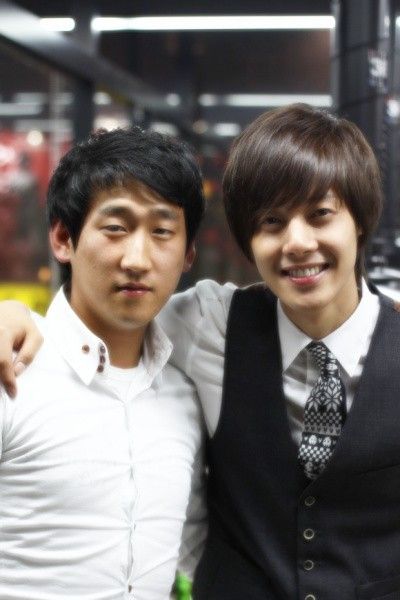 [Credit: all pictures courtesy of the Baidu Playful Kiss bar]