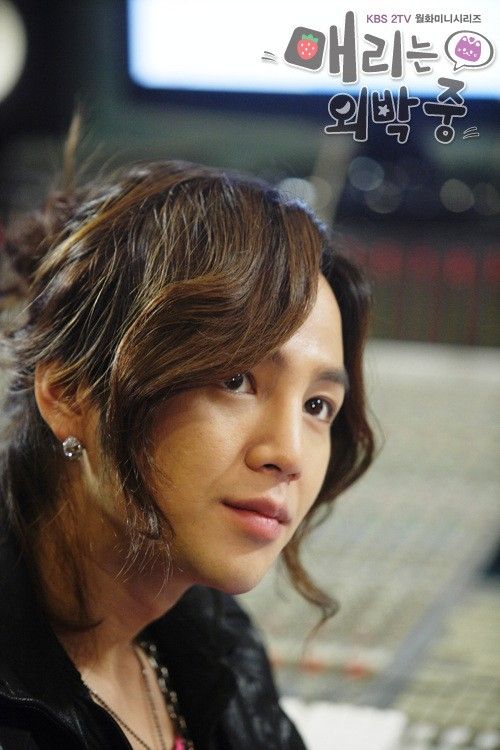 As of Monday morning (Seoul time), episode 6 of Mary Stayed Out All Night (Marry Me, Mary!) is still scheduled to air in the evening. News on M3 have been slim pickings lately, and its likely a combination of factors, including lead actor Jang Geun Seok jetting off to Japan for the past two weekends in a row for his scheduled fan meetings.
However, a few pictures have leaked that involve a scene with Mae Ri and Jung In – and might I add they look fabulous together. If Jung In can show me he's genuinely head-over-heels in love with Mae Ri, and prove himself her better match, I'm happy to jump ship. Except, the chances of that happening are like me winning a romantic date with Oska, less than zero (sorry, threw in a Secret Garden inside joke there).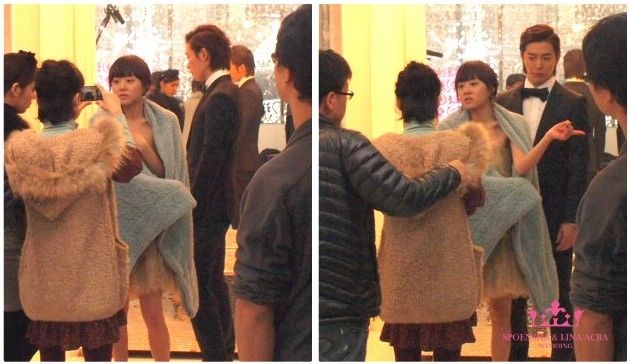 The problem I have with any future between Jung In and Mae Ri is the icky spectre of his daddy's weird fixation on her looks-like-her-mommy looks, and the fact that Mae Ri becomes a different version of herself to fit into his world. But of course, in any other drama, Jung In is the lead, and the weird dude like Mu Gyul is always the lovelorn second lead pining for the heroine (see Stairway to Heaven). Which is why I doubly love M3 for  NOT having the standard plucky-girl-changes-a-chaebol Cinderella storyline. Don't get me wrong, I happily slurp up that trope any day, but that doesn't mean I don't see something subversively adorable about M3 when it stares me right in the face.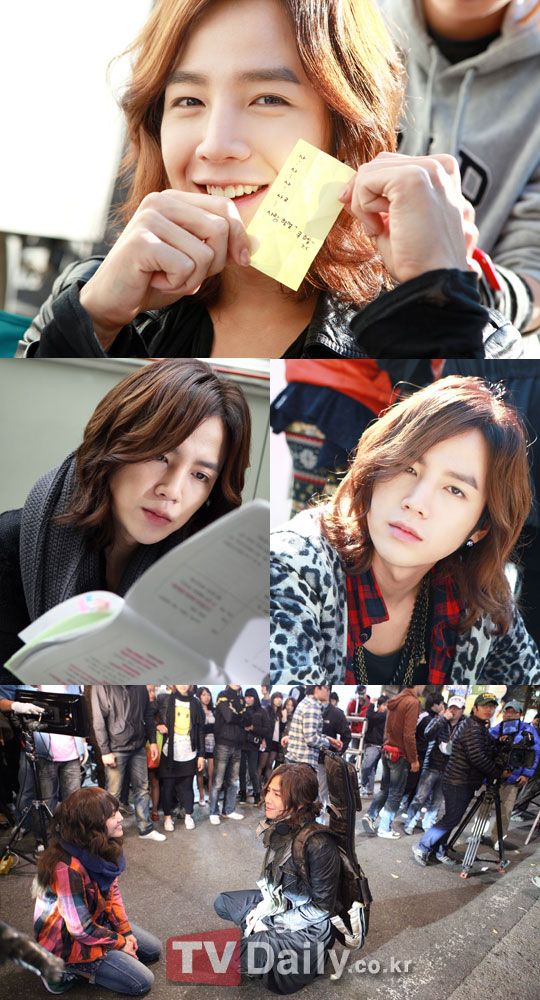 A totally random aside – I bought a Korean drama magazine for my SIL when I was traveling, and Jang Geun Seok was on the cover (I totally didn't buy it for him, but it sure did tip the scales in its favor). In the interview inside, he discusses a variety of things, but the most interesting tidbets are thus: Jang Geun Seok got the scripts for Sungkyunkwan Scandal, Playful Kiss, and Baker King, Kim Tak Gu, and passed on all of them (not surprising, since he's one of the most in-demand actors of his generation), and his favorite drama that he did is Hwang Jin Yi with Ha Ji Won (again, not surprising since he was great in it and totally crushing on his noona when he filmed it).
Also, this is old news, but some of you might not have known – originally Jang Geun Seok was offered the role of Gu Jun Pyo (leader of the F4) in Boys Before Flowers, and he turned it down because he wanted to play…….Ji Hoo! Yup, the role that was already promised to Kim Hyun Joong, and the PD could not make it happen, so Lee Min Ho was the second choice for Gu Jun Pyo. I'm not crying for anyone involved, because it worked out for all the actors in the end. The reason I brought this up is that M3 was offered to Jang Geun Seok back in April and he immediately agreed to do it, because even he saw the potential in Mu Gyul and how perfect he would be playing him. And I thank the heavens everyday.