It appears that I am to blame for the recent spate of sleepless nights and tired eyes caused by an uncontrollable urge to watch more and more Sunny Happiness. Fine, I'll take the blame, but I suggest everyone develop more self-control, starting of course with myself. In recapping episode 3 of Sunny Happiness, it was hard for me to stop at the end of the episode and not keep going. There is a flow to the drama, a sense of steady forward momentum that drives this bus.
Many dramas are constructed around heightened moments of awesome scenes sandwiched between dull and plodding filler. I confess to wanting to skip any scene not involving our OTP, but when I calm down to watch it in its entirety, I discover that every moment is well thought out and presented. And the best part is how the pace moves at a brisk canter. This is a drama that does not drag in the least. The plot may be wafer thin, but the story is genuine and the chemistry is explosive.
Episode 3 Recap:
Yun Jie tells Wan Lan that he is being sincere about wanting to talk with her some more. She feels the same way, so they decide to stay behind and catch up. The producer, whose name is Si Han, looks back at them with a knowing look on his face. I'm glad that Si Han is a perceptive and polite guy – Wan Lan definitely does not deserve him either.
Yun Jie asks Wan Lan point blank if the son is hers and her producer husband's? She outright lies and says yes, and then lies even more by telling him Xiao Nian is six (as opposed to eight). Wan Lan compliments him on becoming a successful heir to the Tian Yu Group, which is what he always wanted, right? He responds that its the exact opposite, what he always wanted was to be a good father, and she deprived him of that possibility.
Wan Lan laments that he is still the same self-abosrbed Xian Yun Jie that he was years ago, and he tells her that likewise she is still the kind of woman who will sacrifice her son and husband to become a successful news anchor. She's accomplished everything she wanted, hasn't she? Wan Lan asks that they not discuss their lives, and just accept that each have gotten to this point now. She leaves without a backward glance.
She heads outside and meets up with Si Han. She wants to shorten the trip and leave Taipei as soon as possible. Si Han guesses the reason is Yun Jie. She doesn't want to answer, but Si Han says that if she thinks of him as a friend, she should be honest now. Wan Lan concedes that he is right, and she drops the bombshell that Yun Jie is Xiao Nian's father.
Yun Jie is brooding in his office when Yun Chao comes in to deliver some project specs. Yun Jie is not interested, and tells Yun Chao to manage the entire project himself. Yun Chao notices that his brother is uncharacteristically uninterested in business matters today, and reveals that he knows Yun Jie met with Wan Lan today.
Yun Chao wonders why Wan Lan still bothers Yun Jie years later? Yun Chao asks if Yun Jie is feeling guilty for divorcing Wan Lan years ago. Yun Jie confesses that he was not the cruel and heartless party in that marriage. He reveals to Yun Jie that years ago, it was Wan Lan who didn't want their child.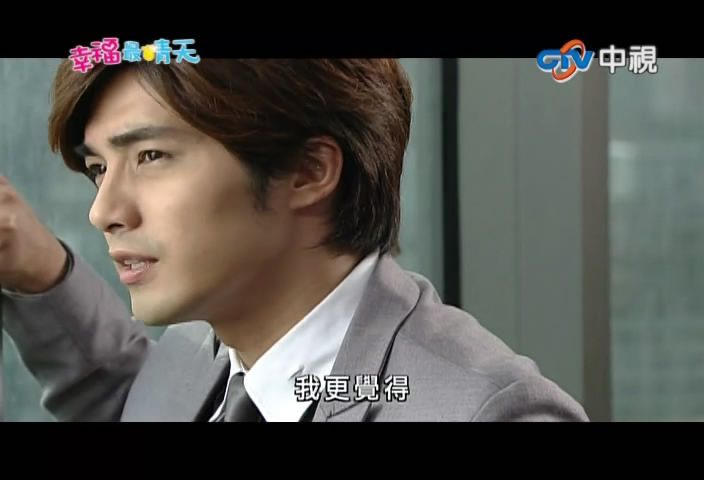 Wan Lan refused to have the baby, and she forced Yun Jie to sign the abortion papers. Yun Jie signed the papers, and agreed to divorce proceedings. He regrets not saving the baby, and seeing Wan Lan with her son and new husband, he feels like he loved the wrong woman back then.
Yong Yong is reading to Xiao Nian about beans. She confesses being a bad-tempered bean, and Xiao Nian confesses to being a lying little bean. Wan Lan comes back to the hotel, and thanks Yong Yong generously with a large paycheck. She is happy to pay Yong Yong a lot as thanks for taking good care of Xiao Nian. Wan Lan confesses that as a working mom, all she can do is be generous with the compensation in hopes of Yong Yong treating her son well.
Before Yong Yong leaves, she reads Xiao Nian's diary where he confesses that he lied about not wanting to meet his father, and worries that perhaps his dad doesn't want to see him. Yong Yong rides her bike home, but Xiao Nian's words and her own memory of being left at the orphanage by her father swirl around her mind. Her heart hurts for this boy and her younger self, and she makes a decision, turning her bike around.
Yong Yong goes back to the hotel, and rushes to see Yun Jie. She knocks on his door forcefully, and then enters to find it empty. She had hoped to help Xiao Nian, but it doesn't appear that she can. Suddenly a cellphone on the desk rings, and she answers it. Yun Jie is surprised to hear Yong Yong picking up his cellphone, which he left on his desk.
He wonders why she is back at the hotel, since she said that she was taking a leave of absence. She tells him that she is back to do him a favor. She brings his phone to the headquarters of the Tian Yu Group. Yun Jie is dismissive and tells her that she sounds like a broken record when she tells him that she's got something important to talk to him about. Yong Yong tells him to stop being so full of himself in today's discussion.
Yun Jie starts to mock her, and Yong Yong gets fed up. She blurts out that a man as cold-blooded as him does not deserve such as sweet child. Yun Jie stands up, accusing her of cursing him, but Yong Yong tells him that he ought to take some time to go see his own son Xiao Nian. Yong Yong leaves, and Yun Jie chases after her.
He catches up to her at the elevator bank, and asks her to explain herself! She says that her words were clear enough already, but she can curse him a few more times. All these years, he never cared about Xiao Nian, he is not worthy to be his father.
She rushes into the elevator and Yun Jie prevents the door from closing. He screams at her to explain why she thinks he has a son, which is when Yong Yong realizes that he does not know about the existence of Xiao Nian.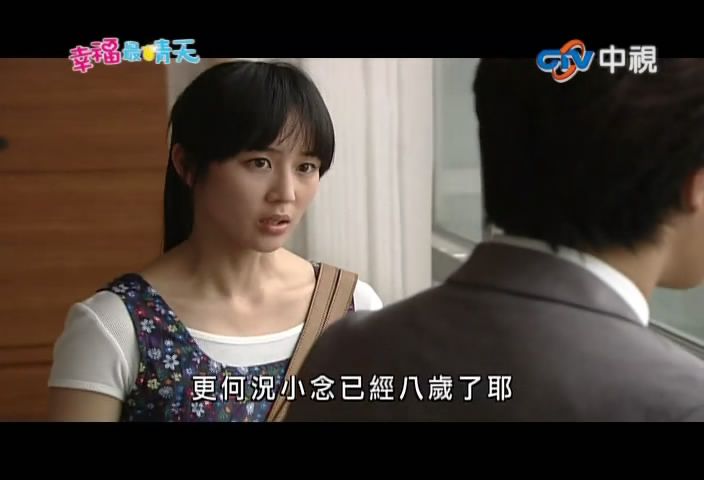 They head back to the office to talk. She is doubtful that he did not know, since Xiao Nian is already eight years old. Yun Jie realizes that his age makes him the child that Wan Lan supposedly aborted. Yong Yong tells him that Xiao Nian clutches his picture to sleep every night. She calls him irresponsible.
Yun Jie wonders why Wan Lan is keeping Xiao Nian from him, and Yong Yong says that clearly Wan Lan would rather be a single mom than spend another moment with Yun Jie. She leaves, but not before noticing that Yun Jie appears to be utterly shocked and upset.
We flashback to bespectacled college-age Yun Jie, who approaches Wan Lan and picks her up. Wan Lan tells the story to Si Han, and the story goes to when Yun Jie proposed to Wan Lan. He gives her his watch in lieu of a ring, and gets down on one knee to propose. They were happy, except when Wan Lan got pregnant. Only Yun Jie was ecstatic about having the baby, and Wan Lan admits to Si Han that she was the one who didn't want the child.
Everything happened so quickly for her, marriage and then pregnancy. She was overwhelmed, and asked Yun Jie to consent to an abortion. Yun Jie signed the abortion papers, but he also left her. Wan Lan then sent him divorce papers in anger, but she really wanted him to come back to her. In the end she decided to have Xiao Nian and it was the best decision she made. She tells Si Han that she feels guilty towards Xiao Nian, she owes him a father and a proper family name.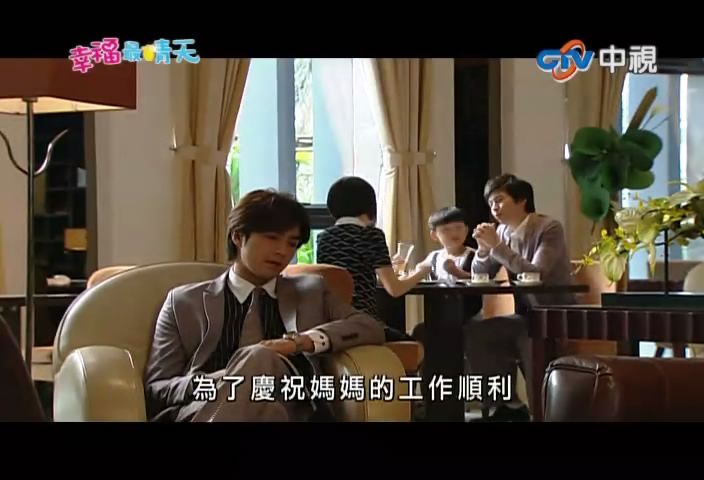 Si Han asks Wan Lan whether she would be willing to consider a new person who loves her and is willing to accept Xiao Nian. She demurs and tells him that she doesn't want to think about what ifs. Yun Jie goes to the hotel and sees Xiao Nian having a meal with Wan Lan and Si Han. He sits down next to their table and hears Xiao Nian calling Si Han "uncle".
Back at the Xian house, daddy objects to Yun Chao being named a vice-president. Yun Jie tells daddy that he approved the promotion already. But daddy belittles his second son as incompetent, having once started an internet start up that flopped. But daddy eventually relents and says that he's willing to let Yun Chao take a chance.
Daddy wants Yun Jie to meet with the Kong family, a rich financier. It's clearly a set up, since the Kong family has a daughter, and daddy wants Yun Jie to meet with her. Yun Jie asks to take care of his marital situation himself. He doesn't want his parents to pressure him. But Yun Jie does agree to attend the meeting.
Yun Jie thinks about the Xiao Nian situation, and he decides to go to Yong Yong's house that night. He calls her and tells her that he is outside her house. He asks her to help him. She doesn't believe that he is outside her house right that moment and hangs up the phone, refusing to pick up subsequent calls from him.
He walks into her courtyard and ends up spending the night outside her window. When she wakes up and opens the window, she screams upon seeing Yun Jie right before her. He asks her to come outside to talk, and tells her that he will not leave until he sees her. He asks for her help so that he can see Xiao Nian.
Yong Yong tells him that to ask for help, one ought to be sincere. She tells him that if he stopped being so arrogant, she will agree to help him. He finally swallows the attitude and asks nicely for her to help him. She says that she will consider, and then finally relents. She tells him to leave, and she will call him from Xiao Nian's place.
Yong Yong arrives at Xiao Nian's hotel room, and once Wan Lan leaves, she checks to see if the coast is clear. Then she asks Xiao Nian if he really wants to meet his dad, who is downstairs right now. He tells her that he wants to meet his father, and is happy to hear that his dad also wants to meet him. Yong Yong makes Xiao Nian promise not to let his mother know.
Yun Jie, who is adorably wearing a Mazinger t-shirt, goes up to meet Xiao Nian. Both father and son are overcome with emotion, and Yong Yong suggests that she leave, and let them get to know each other. Yun Jie looks at his son with tears in his eyes, and Xiao Nian asks if he is the same man who rescued him from the pool? Yun Jie apologizes for not knowing his existence for the last eight years.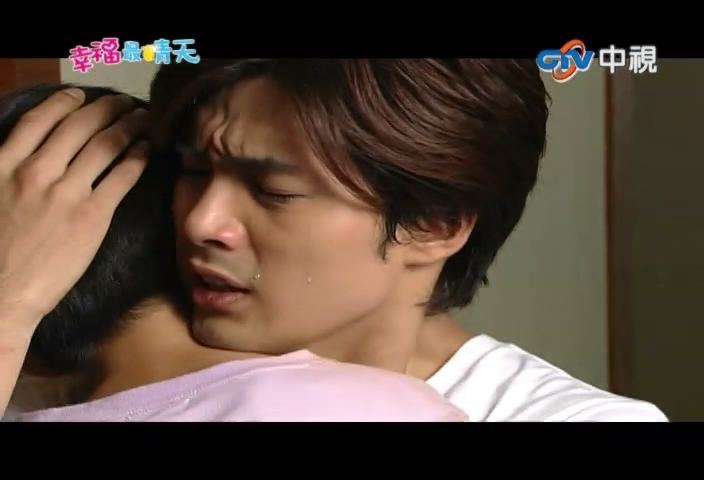 Xiao Nian cries, looking at the picture of his parents, and Yun Jie promises that he will always be with Xiao Nian going forward. Yong Yong waits outside and overhears this tender reunion. Yun Jie keeps telling Xiao Nian that he didn't mean to have not been by his side for the last eight years. Yong Yong smiles and swallows her tears.
Xiao Nian shows his dad the diary where he wrote to his father anytime he missed him. Wan Lan and Si Han come back, and burst into the room to discover Yun Jie meeting with Xiao Nian. Yun Jie accuses Wan Lan of keeping his son from him for eight years, and she tries lamely to pretend she has no clue what he is talking about.
Even Xiao Nian screams at his mom for lying to him that his dad was dead. Wan Lan sits down with Yun Jie and concedes that Xiao Nian is indeed Yun Jie's son. But that is it, and she has raised him just fine by herself. Yun Jie says that he will never miss another moment with his son, and he will do everything in his power to raise him.
Wan Lan says that Yun Jie's existence will upset Xiao Nian, and Yun Jie says that it was all caused by Wan Lan's lies. Wan Lan accuses him of running out on their marriage when it hit a speed bump, and tells him that he can't take care of a child. She confesses that she failed the marriage as well, but she has proved herself a good mother.
Yun Jie says that he wants to be a father, and it was Wan Lan who stole his right to be a father. Wan Lan says that when Yun Jie left that day, he lost all rights to his son. Yun Jie tells Wan Lan to talk about rights with his lawyer, and he gets up and leaves. Yong Yong is waiting outside for Yun Jie, who walks right past her and gets into the car.
She gets in and asks him how the discussion went. He's silent, and she notices a giant teddy bear in the backseat. Wan Lan goes back to the hotel room and tries to mollify Xiao Nian with lame excuses like she was afraid Xiao Nian would leave her side if he knew he had a dad. Xiao Nian is like the most mature human being in that relationship, and tells his mom that he would forgive her despite her lies.
Yun Jie is reminded to attend the lunch with the Kong family today. Yun Chao arrives first, and he sees her outside and introduces himself. She clearly thinks that he is the person she is supposed to meet today. They sit down first and start chatting. The girl, whose name is Kong Xin Jie, tells Yun Chao not to butter her up too much just because of her family's wealth.
Yun Chao has an amazing ability to see right through her princess persona, and he knocks her down a peg with his incisive commentary about her delusions of self-worth. Xin Jie is taken aback, but intrigued by him. She calls him Xian Yun Jie, and tells him that he passed the test today.
Which is when both sets of parental units arrive, and Xin Jie is surprised to hear that he's the younger brother Yun Chao. Yun Chao smirks at her for her mistaken assumption. Heh. I expect lots of fireworks between these two.
Thoughts of Mine:
Watching SH gives me this warm feeling in the pit of my stomach – a cross between butterflies and feeling content. I cannot stress how the drama is perfectly scored, every musical cue is well placed and each scene rises and falls musically in sync with what is happening. Who fell complete and madly in love with the Yun Jie who is desperately longing to be a daddy and carries around the guilt from believing that he agreed to have his baby aborted 8 years ago?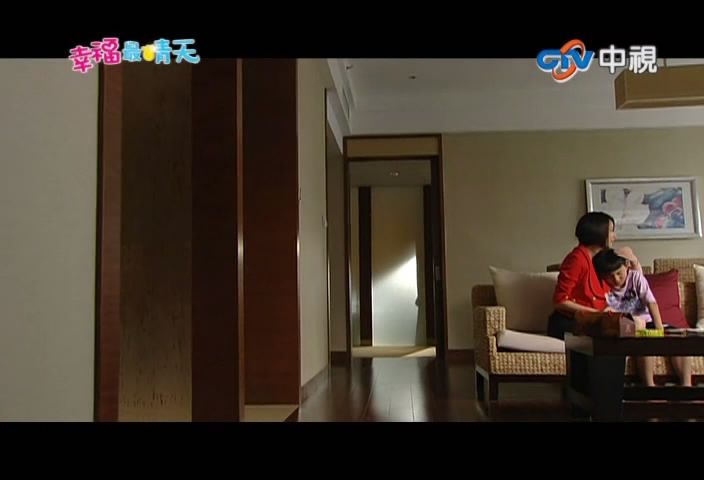 Wan Lan is shaping up to be a easy-to-hate (but still human) second female lead. I understand her motivations (selfish and self-serving) even as I am completely on the side of Yun Jie in parceling out fault for the divorce. She gives her husband (who is over the moon with happiness about their impending child) an ultimatum about granting her an abortion, and when he signed the papers but can't stomach her and leaves, she sends him divorce papers. WTF Wan Lan!
Then she gets self-pitying that he actually SIGNED the divorce papers. What did you expect, delusional cow, that he would come crawling back to you? Taking her warped thinking one step further, because he agreed to divorce, then he doesn't get to know that he has a son and have the rights to be a father? The reason he divorced you is because he thinks you aborted his baby! It's the worst type of selfish circular logic that drives me crazy, but for the fact that self-absorbed people in real life actually think that way.
It does mollify me a teensy bit that Wan Lan loves Xiao Nian, and that Xiao Nian adores his mother, she is clearly not in contention for worst mother of the year. I understand hiding a child from a man who doesn't love you or want the child, but in the case of Yun Jie, he loved you, married you, and desperately wanted that child. Wan Lan has zero justification for what she did.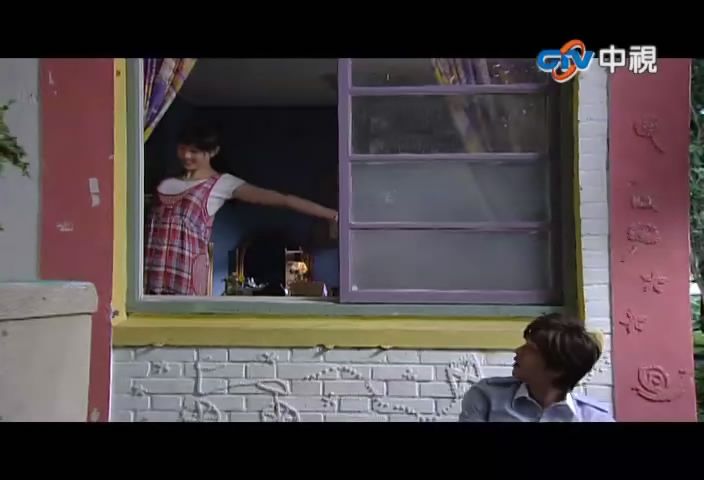 Changing gears a bit, this was the episode that took Yun Jie and Yong Yong out of their employer-employee relationship for the first time since they met, and I loved every minute of it. I don't think Yong Yong's abrasive attitude towards Yun Jie is unrealistic. She doesn't care if she gets fired by him for her insubordination, which is why she doesn't temper what she says in front of him. She can't stand him, and refuses to be cowed by his superiority complex.
This is why Yong Yong gets under Yun Jie's skin, because she is right, he doesn't have to be so full of himself in the way he sees everything around him. It's not always about you, Xian Yun Jie, is her point, and he finally sees a glimmer of what she is talking about. What's so great about SH is that it doesn't make a big deal about moments and scenes, allowing it to unfold naturally and the impact to hit because it connects with us.
Take for example Yun Jie's big scene with Yong Yong in the office and the elevator, when he discovers that Xiao Nian is his son. It wasn't overly melodramatic, and the emotion comes from Mike He bringing the awesome amounts of angst over believing he lost a child only to know that he simply was deprived of 8 years worth of memories with the kid. When Wan Lan goes off on her self-pity speech later, and Yun Jie just tells her to talk with his lawyer from now on, and gets up and leaves, I was all "oh hells yeah" and excited that he was going down that path.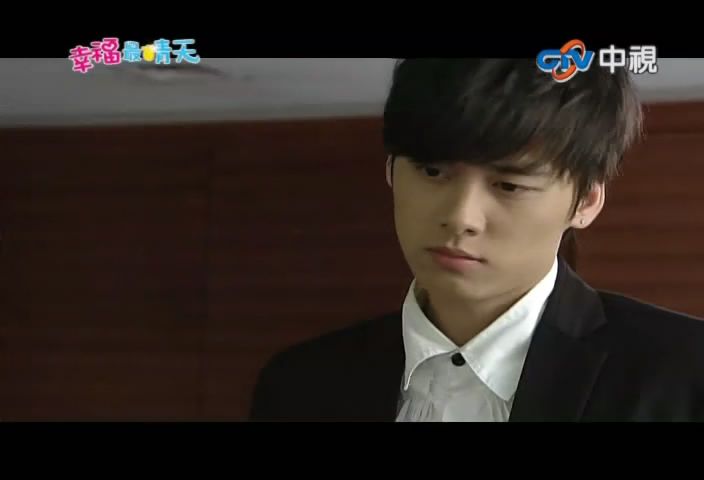 Yun Chao continues to be simmering in the adorable and intriguing. Like Xin Jie, who hears the boy make one conversation and is immediately seeing stars in her eyes, who can resist the combination of boyish rogue charm with the hidden emotional angst just waiting to pop up. I like just introduced second female lead Xin Jie, who is a princess but has quite a sassy attitude that doesn't veer into annoying from what we've seen so far.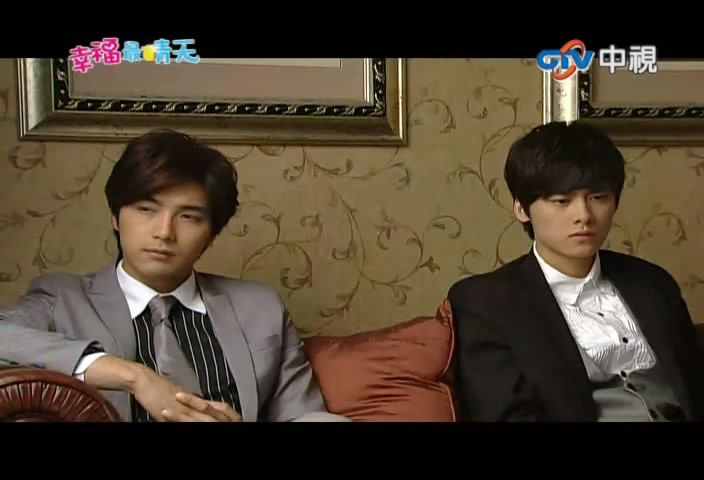 But really, this drama rises and falls on the together awesome of Yun Jie and Yong Yong. I love how Yong Yong finally gets to see a human, flawed, and vulnerable side of Yun Jie. Can I just say how hot Mike He looked in all his scenes in this episode – it's mindboggling that Wan Lan would drive Yun Jie away. She must really be bird brained. I'm just so happy to know that Yun Jie has met Yong Yong, and that the universe is about to right his life again.