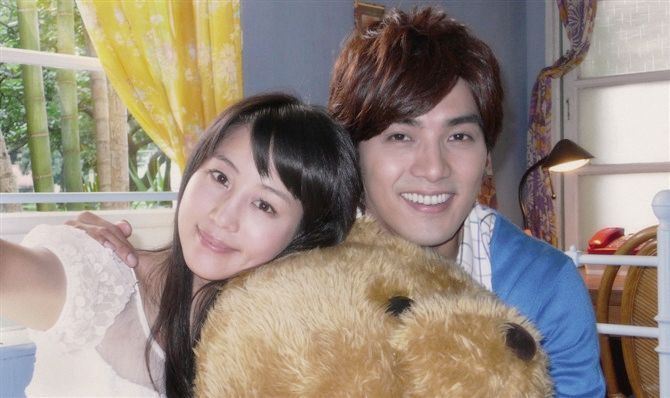 So I lead off my last recap saying that I was loathe to recap Sunny Happiness quickly since I wanted to spend more time with it. I then go and ruin my own strategic plans by recapping the final three episodes in one sitting. Clearly I have a problem stopping, but really it's because these final three episodes flow seamlessly into each other. When all is said and done, Sunny Happiness is the most satisfying drama I have watched in ages. This drama fills me with joy and contentment, the best feeling a great rom-com can do.
Recapping SH has been like when the sun comes out after a rainy day. All my previous recapped dramas ended on whimpers or sighs, leaving me working hard to find validation in the hours I spent on it, and consoling myself with whatever nuggets of satisfaction gleaned from an otherwise limpid drama. SH was a drama that got better and better as it went along, and the ending was as complete, thoughtful, and practical as could be hoped for. I couldn't have asked for more.
Episodes 23-25 Recap:
Yun Chao walks outside to let Yong Yong's stepmom and step sisters know that she's awake. They go inside, and gingerly ask how she is doing. She reassures them that it's just some cuts and scrapes, but first sister is so upset she can't hold back the truth from Yong Yong. First sister is angry at Xin Jie for arguing with Yong Yong, and accuses Xin Jie of purposing causing Yong Yong to miscarry so that she cannot bear a grandchild for the Xian family.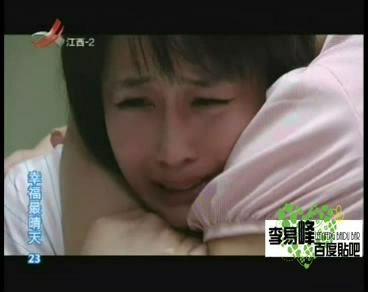 Stepmom and second sister are crying, and try to reassure Yong Yong that she's young and will have more opportunities in the future to have another baby. Oh lord I love her step family and how much they care for her and treasure her. Everyone cries their eyes out, and Yun Chao is outside holding back his tears. He walks out of the hospital and sees Xin Jie still sitting outside. He sits down next to her, and she asks if Yong Yong is fine.
Yun Chao tells her that Yong Yong is fine but lost the baby. Xin Jie tries to explain that she didn't push Yong Yong, she would never try to hurt her. Yun Chao reassures Xin Jie that he believes her explanation, since Yong Yong also said they were just arguing. He explains to her that he took a picture of Yong Yong that day because he thought she was so amusing when she was asleep. He apologizes for the picture causing a misunderstanding.
Xin Jie apologizes as well, explaining that she loves him so much which is why she is so jealous. Yun Chao asks if she wants to know the real him – and confesses that he initially approached her for her family's wealth and connections. He tried to make himself fall in love with her for real, but no matter how hard he tries love cannot be forced. He apologizes to her and tells her that he doesn't want to keep hurting her anymore.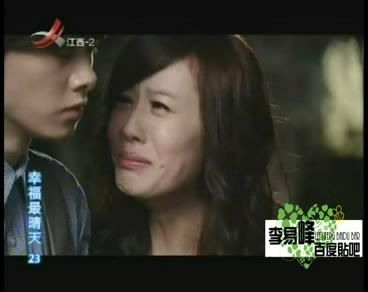 He doesn't want to live a lie and he asks to break up with her. She's devastated and realizes that he's willing to give up the ticket to success. He understands that, but he would prefer not to hurt her anymore. Xin Jie tries to keep him by saying she's willing to be used and lied to. She promises to change her behavior, but he keeps apologizing. He tells her that she deserves someone who truly loves her and he would only bring her more pain. He tells her to hate him if it makes her feel better. He returns the engagement ring and walks away.
Yun Jie gets a call in the middle of the night informing him of Yong Yong's accident. Yong Yong leaves her hospital room and sits in the hallway, talking to her baby. She wonders if perhaps she wasn't worthy of the baby. But she promises that one day they will meet again. She asks the baby to give her strength, so that she can face the challenges that lay ahead. Yun Chao spent the night in the hospital corridor, and he finds Yong Yong in the hallway dazed. He crouches down and asks how she's doing? She says that she's fine. After crying last night, she feels clear headed now, and knows what to do.
Yun Jie rushes to the hospital, and is told that Yong Yong has checked out of the hospital. Yong Yong is packing her suitcase at the Xian house (leaving the watch and red string behind), and she informs the poor stricken parents that her marriage with Yun Jie was always just a contract. The parents are upset at Yun Jie, but Yong Yong totally stands up for Yun Jie and says that he wanted to take care of her and the baby. Yun Jie's mom says that she can tell they have feelings for each other, but Yong Yong refuses to admit that.
Now that she's lost the baby, there is no reason to stay married anymore. Yun Jie walks through the front door at that very moment, and he runs and grabs Yong Yong in his embrace. He apologizes for not being there and having her endure everything by herself. She pushes him off her, and calls him President Xian, and tells him that she's confessed their contract marriage to his parents. His mom chastises him for hurting a wonderful girl like Yong Yong. She immediately tells the parents that Yun Jie has never hurt her. He has been kind and generous, always looking out for her. She thanks Yun Jie for the things he did for her, telling him she will not forget any of it.
Yun Chao stands up to take Yong Yong home. Yong Yong thanks Yun Jie's parents for their care these past few weeks, and she walks out the house with Yun Chao. Yun Jie chases after her, asking to speak with her some more. Yun Chao comes up to him, and punches him in the face. He accuses his older brother of crossing the line this time. Yong Yong's stepmom and stepsisters are rushing to the house to bring their Yong Yong home. They yell at her for enduring such treatment for the orphanage, and they are angry that she's suffered.
Yun Chao takes the entire family home. Yong Yong walks him out, and she asks him how she can repay him for his help. He says that the best way to repay him is if she allows him to pursue her. She tells him to stop kidding around, and he says that at least she smiled. He tells her that he will work hard so that she can become the happiest person on earth. She tells him not to talk like this, but he tells her that it should be obvious to her. He tells her that he likes her.
Yun Chao confesses that he's liked her a long time now. But she was involved with his brother back then. But now, she's ended things with Yun Jie, and he's ended things with Xin Jie. He reminds her that they met ten years ago, and she considers him half her boyfriend back then. Yong Yong says that it's ancient history now, and Yun Chao says that they should start from today then. He says that he will take his time with her.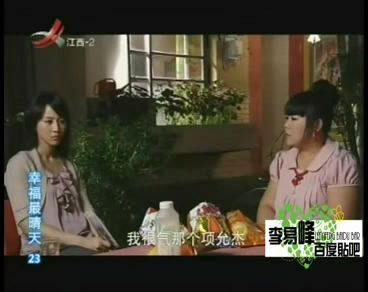 Yun Jie looks at the watch Yong Yong left behind in his room. Yong Yong is unpacking in her room and she gets text from Yun Jie, apologizing for coming home late. He asks her for a chance to talk, he refuses to accept what she said the last time they saw each other. Second sister takes Yong Yong out to the garden to eat snacks. Second sister said that when Yong Yong first came home from the orphanage, she would fight second sister for snacks and talk about the orphanage all the time. Second sister chides Yong Yong for not sharing her feelings right now like a good sister ought to.
Second sister says that Yong Yong still loves Yun Jie. Since Yong Yong is always talking about courage, she needs to step up now. Yong Yong reveals Wan Lan's paralysis and how she needs someone to take care of her at this time. Yong Yong plays a snack eating game to change the subject and lighten the mood. The sisters play the game, with Yong Yong tossing the snack and second sister catching it in her mouth.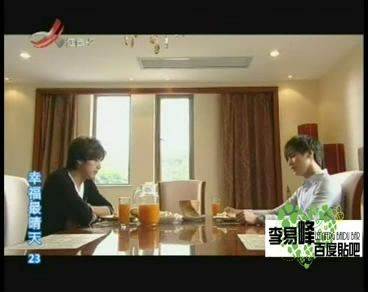 Yun Jie is having breakfast when Yun Chao comes down to join him. Yun Jie asks if Yun Chao has apologized, and Yun Chao thinks his punch doesn't warrant an apology. Yun Jie says that he was talking about Yun Chao apologizing to Xin Jie for breaking her heart. Yun Chao accuses Yun Jie of doing the same thing with Yong Yong. Yun Jie tries to explain how its not the same, but Yun Chao disagrees. He has the courage to stop himself at the end from going any further, so what about Yun Jie?
Both brothers are driving and they notice each other stopped at the same light. Looks like someone is in a rush to get to Yong Yong's house. Outside the house, Yun Chao parks his car and calls Yong Yong to come outside. Yun Jie drives up and walks over to Yun Chao's car. He asks why Yun Chao is here, and Yun Chao throws the same question back at him. Yong Yong walks out and Yun Jie rushes to talk with her. Yun Chao tells her they should just leave.
Yun Jie stops her and takes out the signed divorce papers, which he tears up right in front of her. He says that they are not getting a divorce, and from now on, everything between them is real. She is Xian Yun Jie's real wife. Yong Yong swallows back her tears, but she throws the divorce paper shards on the ground and walks past him. She gets into Yun Chao's car to leave, but her eyes are glued to Yun Jie standing in her garden. Yun Jie can't stop his tears from falling, and he literally cannot stop her from pushing him away.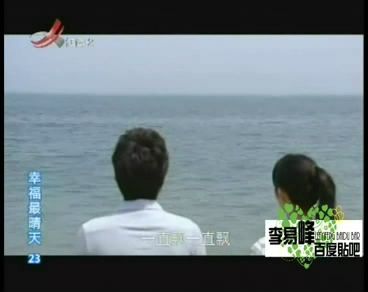 Yun Chao takes Yong Yong to the beach. She thanks him for taking her here, and he thanks her for getting in his car, which he considers a date. She apologizes, telling him that she cannot consider another relationship at this time. Yun Chao is perceptive enough, and asks her if its because of Yun Jie. Yong Yong compares her marriage and deepening relationship with Yun Jie like being on an unmoored ship when she was a kid and it was floating away and no one could save her.
She tells Yun Chao that leaving Yun Jie, it feels like her heart has a hole that can't be filled. She tells Yun Chao that she can't fall in love with him. The hole in her heart is so big, it can't possibly be filled up by anyone else (at this time). Yun Chao says that he has been missing her for ten years and there is no rush. He'll wait tens and hundreds of years for her. She smiles and thanks him, and he smiles back and says you're welcome. Gah, I LOVE their friendship.
Si Han is helping Wan Lan pack for her trip to Taipei. He tells her that after he goes back to Taipei, he won't see her again. She's gotten the ending she wanted, and he doesn't want to keep tormenting himself. He tells her that Yun Jie doesn't love her, and has only care for her now, but she keeps grabbing onto him and not letting go. Si Han says that she's no longer the same Wan Lan he knew, and he says goodbye to her then and there and walks out. GOOD FOR YOU, SI HAN!
Yun Jie takes Wan Lan and Xiao Nian to their new apartment which is customized for someone in a wheelchair. They ask about Yong Yong and Yun Jie demurs and doesn't explain why she's not there. Yun Jie takes Wan Lan to visit a specialist who is not sure whether she can ever walk again. Yun Jie is outside in the hospital corridor when he sees Yong Yong walking towards him, her attention on reading the medicine she is picking up for her dad.
They make pleasant conversation and when Yong Yong moves to leave, Yun Jie reminds her that he will see her the day after tomorrow. He reminds her that she promised to be an assistant to the pastry chef making the dessert for the press announcement party for the new Tian Yu shopping center. She says that she still remembers and wants to do it. Yun Jie tells her that everything he told her is valid, except for that last conversation between them at the beach. He tells her that its hard to forget her, that leaving her hurts him, so he's not just going to let them end like this.
Yun Jie tells Yong Yong that her lies were quite transparent back at at the beach – he throws all her ridiculous words back at her. He tells her to be honest, that the kiss between them is how she really feels. Yong Yong wants to say something when they notice that Wan Lan has fallen off the wheelchair. She tries to be friendly with Yong Yong, who declines her dinner offer. Back at her place, Wan Lan thinks back to what she heard between Yun Jie and Yong Yong at the hospital.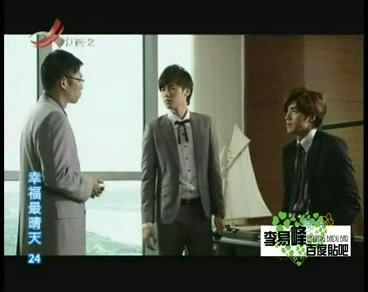 Xin Jie's parents find out that their daughter has been dumped by Yun Chao, and in their fury they threaten to withdraw their investment in the Tian Yu Group. Yun Chao is desperately trying to reassure the other investors that the project will be completed, and Yun Jie returns to the office to help calm the situation. Yun Chao watches as his older brother helps him calm down the investors. The brothers agree that tomorrow's press conference for the shopping center is their first challenge.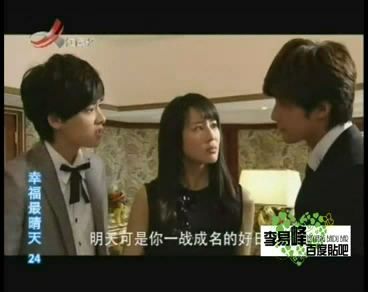 It turns out that the French pastry chef they hired can't show up, so they go to find Yong Yong to make all the pastries (instead of just helping out as an assistant). Yong Yong doesn't think she can do it, and both brothers gang up on her and convince her left and right that she can do it. Oh jeez, Yong Yong is in a Xian brother's double sandwich attack. She has no chance against them. Yong Yong agrees to do it, if both brothers assist her in the kitchen.
Yong Yong is bossy and in charge in the kitchen as she directs the two guys in the fine art if whisking and stirring. After a hard night's baking, Yun Chao has fallen asleep on the table, and Yong Yong is nodding off against the wall. Yun Jie wakes her up and takes her outside, where he's made breakfast for her to try. She happily eats the breakfast (which he decorated, heh). He also gives her a new watch, reminding her that he saw that she purposely left his men's watch behind. He reminds her that a good pastry chef needs to keep correct time.
At the press conference for the new shopping mall which is held at the amusement park, Yong Yong's desserts are a hit. The reporters only want to ask about the lack of investment from the Kong family, but both brothers reassure the media that the shopping mall will be completed on time. Yong Yong runs into Yun Jie's friend, who owns the amusement park, and he reveals that Yun Jie waited for Yong Yong all night at the amusement park. Yong Yong realizes that Yun Jie lied to her back then.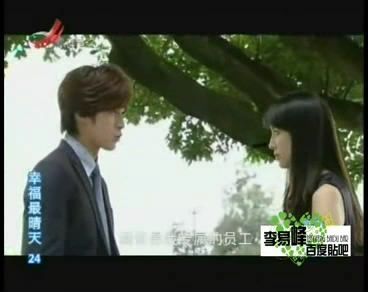 The reporters wants to interview Yong Yong, and Yun Jie extricates his wife and tells the reporters that she's not used to the media attention. They walk away, and Yong Yong realizes that Yun Jie is wearing the same watch as her now. He tells her that their relationship is not over, he wants to restart their story again. He has decided to quit his job, and become her boss at the restaurant in China. He reminds her not to let this opportunity to pass her by. He tells her not to be afraid of the future.
Dad is furious that the brothers kept the looming investor crisis from him. Yun Jie takes the blame, as does Yun Chao. Yun Jie tells Yun Chao to sincerely apologize to Xin Jie, and perhaps he can resolve the situation. Yun Jie announces to his family that he's leaving Tian Yu soon and Yun Chao will have to handle it all by himself going forward. Yun Jie says that if he doesn't leave, Yun Chao will never get a chance to earn his father's trust and validation.
Yun Jie tells Yun Chao to prove himself and stop being such a tragic younger brother. Mom supports Yun Jie's decision to quit his job, telling him that she wants her smiling, happy Yun Jie back. She wants Yun Jie to go find his happiness. She also wants Yun Chao to step up and prove himself. Wow, what a great family discussion, it's crazy how mature and reasonable this family is.
Yun Chao goes to apologize to Xin Jie at her atelier, barging right in. She tosses a glass of water all over him. OMG, wet YC = I seriously forgot to breath for a second there. Xin Jie has Yun Chao tossed out, and he leaves without being able to explain himself anymore.
Yun Jie comes to to see Xin Jie, and she tells him that she really hates Yun Chao now. She tells Yun Jie that Yun Chao never loved her. He tells her that it's rare to meet someone who she can love. He reminds her that hating someone is too tiring. He asks her to stop torturing herself, because it's easier to actually forgive someone and let go. At the Tian Yu boardmeeting, their finances appear to be in dire straits and most of the investors have not shown up. Suddenly Xin Jie walks in, as the investor representing her family's bank.
Xin Jie announces that her family will continue to invest in the shopping mall. After the meeting, Xin Jie walks away, and Yun Jie urges Yun Chao to go talk with her. Yun Chao rushes after her, and she tells him that they are just colleagues now. He thanks her, and she tells him that there is nothing to thank. Yun Chao says that he wanted to thank her for once loving him, because he could feel the warmth and her true emotion. Xin Jie tells him that it's over now, and she accepts that he doesn't love her. Going forward, they don't owe each other anything. She tells him to work hard from now on, and don't let her regret having once loved him.
Yun Chao goes and gets drunk at a bar. He heads over to Yong Yong's house and she comes outside to find him slumped against the wall. She asks why he's here so late, and he grabs her and pins her lightly against the wall. He stares at her intently, and leans in for a kiss, which she turns her head to evade. He lets go and steps back, asking her if it really can't be between them. He steps back further and says that it really must not be possible between them.
Yun Chao tells Yong Yong that he's decided to let her go. He looks at her, and she smiles and nods at his decision.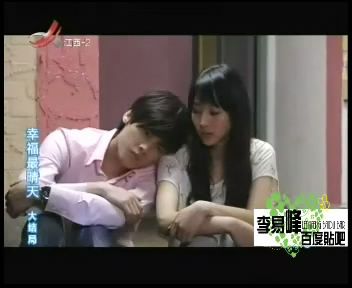 He sits down, and she sits down next to him. She tells him that if he's willing, she'll be his best friend in the entire world for the rest of their lives. He tells her that the last thing the rejected party wants to hear is the best friends line. But the world is unfair like that – she loves him, he loves another, who loves another. He asks to borrow her shoulder for a moment. He asks her to promise him one thing – he asks her to be happy. She simply must promise that she will be happy. Yun Chao closes his eyes and rests on her shoulder
Yong Yong goes to see Xiao Nian, wanting to say goodbye since she's leaving for China in a few days. Xiao Nian asks her to come with him to his mom's place to spend tome together. Wan Lan tells Yong Yong that she's doing fine now, and its better that she can see Xiao Nian anytime. Wan Lan accuses Yong Yong of supporting Yun Jie's decision to quit his job and go to China to be with her and manage the restaurant.
Wan Lan accuses Yong Yong of being the reason why she has not gotten back together to Yun Jie. She uses her paralysis to say these mean things to Yong Yong. When the water boils, she tells Yong Yong not to turn it off, and threatens to die in this apartment, leaving Yun Jie sad and guilty about how he treated her. Ugh, I hate you, Wan Lan. Yong Yong turns off the water, and Wan Lan apologizes for what she said.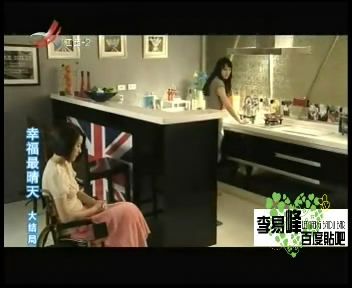 Yong Yong wants Wan Lan to return to the person she once was, a happy, confident, and kind person. Yong Yong promises to leave, and hopes that her leaving will help Wan Lan regain her self again. She tells Wan Lan that she will say goodbye to Yun Jie for good. She confesses to Wan Lan that she loves Yun Jie, but Wan Lan needs Yun Jie more at this time.
Yong Yong heads back to her room and snuggles against the giant teddy bear. She voiceovers that she's experienced so much with Yun Jie, and she's discovered that she can wait in the rain for him, because each time he appears the rain stops. They have seen each other's true selves, but neither are afraid of being with each other. They make each other feel safe. She tells all of this to Wan Lan, how everything that happened between her and Yun Jie will be her memories for life. Wan Lan goes to her computer and starts typing.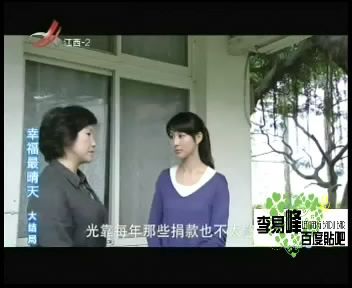 Yong Yong goes to see the orphanage director. The director tells Yong Yong that she's thinking about opening a bakery for the kids to learn a trade and become self-sufficient. She reminds Yong Yong to see everyone she needs to say goodbye to. Yong Yong confesses she's seen everyone, except for one person. She calls Yun Jie, and invites him to her house to treat him to some food.
Yun Jie arrives and finds Yong Yong playing the piano for him. He sits down and watches her as she plays. This is just so lovely my heart melts. She finishes and asks her teacher of the student passed the exam today. He says that she barely qualified, but that's fine since he'll keep teaching her. Yun Jie reminds her that he's going to China with her. Even if she doesn't accept his feelings, at least they can start over. She stops him and brings out a cake for them to say goodbye to Taipei with.
She first tells him that she knows he lied about not going to the amusement park that day. He concedes that he went that day, but she didn't show up. Yong Yong says that she's giving him an amusement park today, and he sees that she's decorated the cake like an amusement park. He stares at the cake, telling her that he will remember it forever, because she hand made it for him. She cuts him a slice and tells him that the cake is a Black Forest cake.
He tells her that he's not scared of getting lost in her forest. Yun Jie says that he knows where she's going, and he booked the same flight she's taking to China. He will not be saying goodbye to her because he doesn't know how to say goodbye to her. She kneels down next to him to gently wipe away the cream from his lips.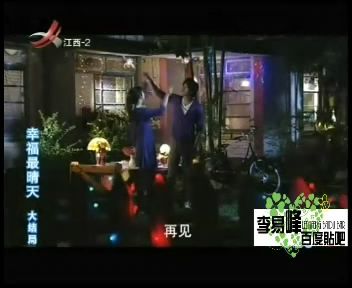 He smiles at her, and she gets up to grab some mini-fireworks for them to light and celebrate. She asks him if he cried when he watched the fireworks by himself that day. He tells her that he cried all night because of her.
Wan Lan has printed out a book she wrote, and she calls Yun Jie to come over. She tells him that she wants to become a writer, and she wrote a short story these last few days. She wants him to be the first person to read it. She tells him that if she becomes a writer, she will be self-sufficient and he can go find his happiness. She tells him that he might be disappointed in her after she reads it, because he'll find things that she's concealed from him.
The nove is called "Sunny Happiness", and she tells him that the hero of the novel is him, and the heroine he will discover after he reads the story. Yun Jie reads the story and realizes that is his story with Yong Yong. He calls Wan Lan to thank her, and she asks if he can forgive her for trying to break up his relationship with Yong Yong. She blurts out a sincere blessing that he live a good life with Yong Yong, and she hangs up the phone. Xiao Nian comes over and they hug, telling each other how much they love each other.
Second sister is a new maid at the hotel, and runs into Yun Chao. She lets slip that Yong Yong didn't leave for China, and Yun Chao gets her real whereabouts from second sister. Yun Chao runs to the airport to catch Yun Jie before he gets on the flight. OMG I love you, Yun Chao! I'll take you, come to noona! Yun Jie is waiting for Yong Yong when Yun Chao finds him and lets him know that Yong Yong is not coming.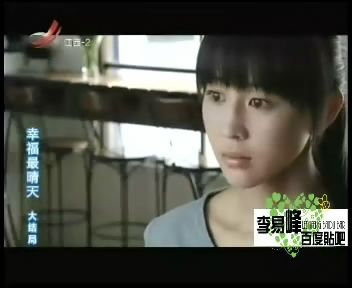 Yong Yong is by the beach somewhere, watching a plane fly overhead. She says goodbye to Yun Jie by screaming out that she loves him. She grabs him from her heart and tosses him away. Good luck with that, sweetie. Yong Yong heads to the bakery, and she sees a man sitting outside on the patio, facing the ocean. She walks out to find Yun Jie waiting for her there. He tells her that she's late.
She asks why he's here, and he tells her that he is the new manager of this bakery. Yun Jie says that everyone helped him find her. He walks up to her, and tells her that he wants to start over with her. He asks if she's willing to hire him to work for her, and they can manage their first store together. He doesn't want to keep playing cat and mouse with her anymore. He wants her to stop sacrificing for people anymore.
Yun Jie cries as he tells her that he's so tired after everything that has happened. He asks if she can just allow the sun to come out now. He hugs her, and she cries out, wondering how he got back here so quickly since she just threw him away. He warns her to never throw him away again. She walks into his hug, and our beloved OTP finally find their happiness together. Yun Jie looks so happy and content, nothing like that cold and arrogant man we met in the very beginning.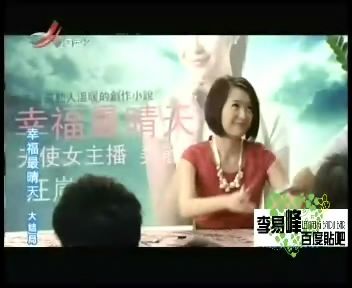 Wan Lan is at a book signing, and Si Han comes and shakes her hand. Clearly he can see that the real Wan Lan has returned, and he asks her what the real ending of the story is. Yong Yong voiceovers about the real ending of the story – her two stepsisters both work as maids at the hotel and fight over Yun Chao's subordinate.
Xin Jie and Yun Chao work together but fight and argue all the time. What lies in the future for them only time will tell. Yun Jie and Yong Yong's parents are perfect mahjong playmates.
Yun Jie and Yong Yong run the bakery, and she's pregnant. Yong Yong says that when a person runs into the chance to love, the sky always turns sunny. She shares a hot drink with Yun Jie out on the patio deck, and they both look at each other and simultaneously say "to be this happy, who can stand it?"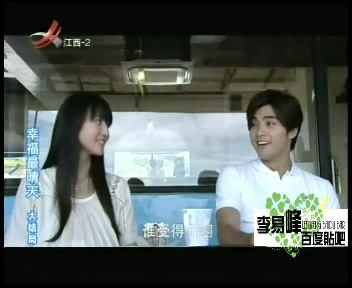 Thoughts of Mine:
I love Sunny Happiness, without reservations and without limitations. It's a wonderful drama from beginning to end, and each re-watch convinces me that it's subtlety and attention to detail is astonishing. SH is also the first drama I thought was too short – the last scene rolled and my heart screamed out that it wanted more. I wanted to spend more time with Yong Yong and Yun Jie, whose love story was heartfelt and honest in all its flawed and confused glory.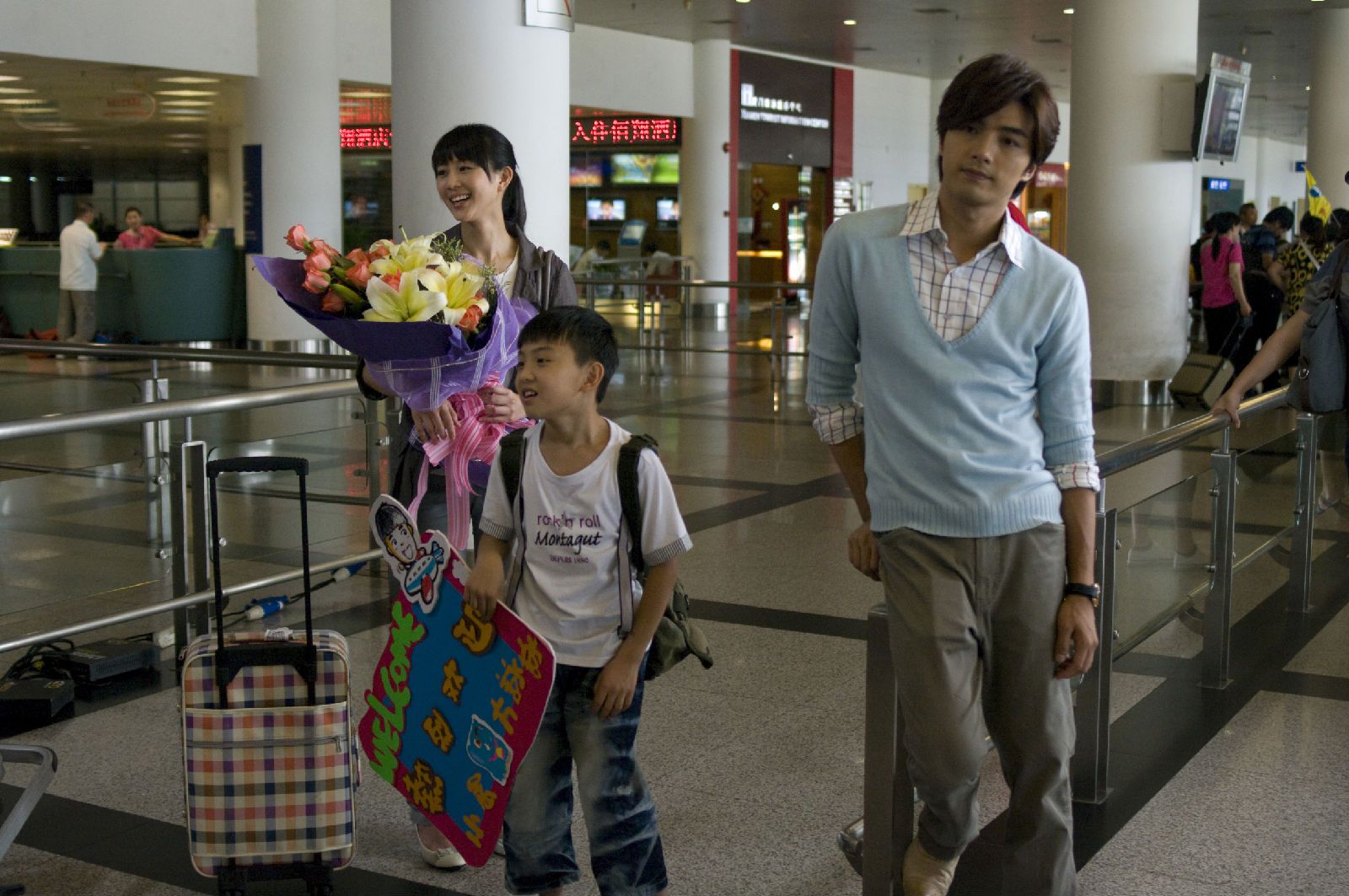 The last few episodes were so chock full of amazing moments, great parallels to an earlier scene, and satisfying resolution on ALL issues. This drama doesn't just allow our OTP to get getogether while the rest of the plot goes to pot. The consistency of SH just brings a smile to my face, in part because so many dramas I've watched recently lack this ability to deliver organic plot resolution that fits the story and is logical to the viewers.
First off – SH is a drama without an emphasis on a dysfunctional family. Yes, Yong Yong was left at the orphanage and her dad picked her up in her teens and dropped her into a stepmother and two stepsister situation much like Cinderella. But that's the façade, and what is real is that her family loves her and cares for her in a way that just brings tears to my eyes.
When she lost her baby they cried and raged for her, when stepmom and first sister found out she was in a contract marriage they rushed to the Xian house to bring her home. This is family, the deepest most unbreakable bonds that means Yong Yong always has someone to lean on. Most of the time her confidante is the wonderful second sister, who is full of so much win I was sad she wasn't in more scenes of this drama.
The Xian family is equally non-dysfunctional, with its major issue being Daddy Xian's reluctance to trust his second son over his firstborn. But how brilliantly was it resolved at the end, and how well it ties back to the very beginning. Yun Jie never wanted to take over the business – remember how he told Yong Yong that all he ever wanted was to be a father and lead a happy life – he took it over after Wan Lan broke his heart with her refusal to have his baby.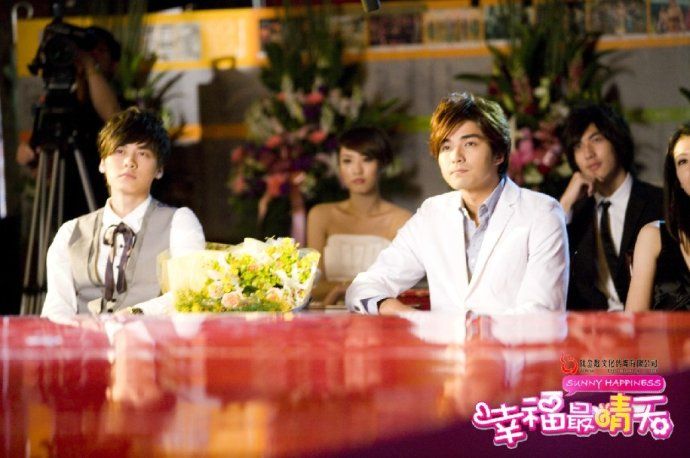 Yun Jie was never the cold man we met in episode 1, and Mama Xian referenced that when she supported Yun Jie's decision to leave Tian Yu Group, because she wants her real son back, not this shell of a man he had become in recent years. I love how Yun Jie actually called his father to task for the unfair way he had been treating Yun Chao, and how his father actually stopped and reconsidered his long held assumption that Yun Chao wasn't as capable as Yun Jie.
Yun Chao wants to run Tian Yu Group, and Yun Jie wants re-start his life again from when it was halted back when he got a divorce from Wan Lan. SH sets up this professional reversal in a way that's integral and believable to all the characters, and had everyone talk about it and accept the decision in a mature way.
Yun Chao has become one of my favorite second leads ever, and it's not just because of his relationship with Yong Yong. I LOVE the relationship of the two Xian brothers. Love it. They argue, but they always have each other's back. You notice that Yun Jie never overtly found out that Yun Chao likes Yong Yong (though I'm sure he intuitively knew it), and it never becomes a point of contention between them. Yay for the drama not throwing in confrontational angst for the heck of it.
Yong Yong's relationship with both men have a different meaning and purpose that only she can resolve with them, and neither influences the other. Yun Chao's willingness to always be upfront with Yong Yong is refreshingly adult behavior, even if it doesn't make her love him. I love how he got drunk and got up the courage to try one final time to see if it could ever be possible between them.
Yun Chao told Yong Yong at the beach that he would wait for her for as long as it takes, but really he knew that her heart was already with Yun Jie. He just needed to finally let her go, and her immediate and instinctive rejection of his attempted kiss was the final confirmation so that he can walk away. He could be like those second male leads who stick around for months and years hoping the heroine changes her mind, but instead he's the kind of man who dares to love and let go when it's clear it's never going to happen.
I teared up when he sat down and asked if he could rest his head on her shoulder, and she immediately said yes (because they are friends, forever and always), and then he made her promise that she would be happy. At that moment Yun Chao demonstrated that he understood what love is (because he does genuinely love Yong Yong – though I argue it's more true friendship love than romantic love) – love is helping and hoping the person you love find happiness, even if it's not with you.
Yun Chao and Xin Jie's resolution was perfect for them. She grew up, he grew up, and they stayed friends who bicker the way they did the first time they met (when she thought that he was Yun Jie and her date). He used her and broke her heart, but he knew when to stop and feel remorse for his actions. She learned to forgive, and perhaps they got a second chance to start over without any deceit and mistaken assumptions on each other's part.
As much as I dislike Wan Lan, by the end I was happy to watch her find her way again in life. The whole paralysis plot was the only blip in SH's plot department, but at least it wasn't milked to within an inch of its life. I guess I finally learned to stop hating on Wan Lan because through it all, she was a good mother to Xiao Nian, who loved her dearly. I'm glad she got a second chance with Si Han, even though she doesn't deserve him. But Xiao Nian definitely deserves a great stepdad – and the Yong Yong story with her stepfamily shows that parenting doesn't need to be bound by blood.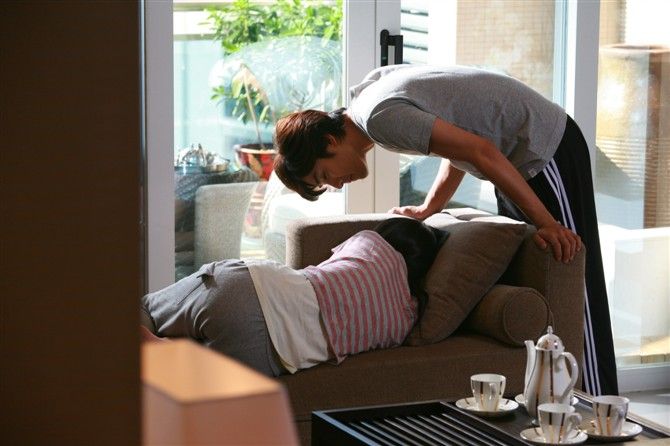 But through it all, SH was first and foremost the story of Yong Yong and Yun Jie. A girl afraid of rejection and searching for acceptance and love finds it with a man who had stopped his emotional growth years ago. I love how neither characters are caricatures, written with extreme tics and dramatic traits. Yun Jie and Yong Yong feels like living breathing (albeit utterly gorgeous) people, which is why their love story works.
The drama knows that it has assembled these great characters, so even when the characters encounter clichés and tropes one after another, their reaction is sublimely understated. The director really understands how to keep the camera moving without wasting frames on static reaction shots, but rather like voyeurs peeking into a riveting story.
Like I said before, I loved how SH wove so many parallels into the drama in such deft ways. Probably the most telling was that at the amusement park Yong Yong never thought to wipe the ice-cream off Yun Chao's face, but in the garden with Yun Jie she makes the move herself to use her hands to wipe the cream off his lips. Not that anyone needed confirmation that she loves Yun Jie but thinks of Yun Chao as a friend, but even in the subconscious gestures it illuminates how she feels.
I loved the ending – it was high on the sappy teary confessions, but dang it our OTP worked so hard to get there. It was fitting that everyone who loves Yong Yong helped her find her sunny happiness with Yun Jie, second sister, the orphanage director, and of course, Yun Chao.
I can't rate or rank SH because it's in a class of its own. Quality-wise it lacks a K-drama's slickness and snappy attitude (though it was incredibly well-executed with impeccable music cues), but heart-wise it PWNS legions of rom-coms. SH delivered the one unassailable truth – a successful rom-com is making me understand and sincerely believe in why these two people fell in love.