It's been awhile since I've updated my Ultimate Bromance series, documenting the real life best friends forever friendships in the entertainment industry. To find previous posts, click on the bromance tag below. Today's update is in honor of an interview Jung Il Woo gave from the set of his latest drama 49 Days.
When asked which three friends would cry for him in real life, Jung Il Woo listed Kim Bum and Lee Min Ho without reservation (and his third being veteran actress Na Moon Hee). It's well-known that these three young men are best friends with each other, often hanging out on weekends and time off, and attending each other's fan meetings or birthday celebrations.
It's extra special because they are directly competing with each other for the exact same types of roles, yet they sincerely wish each other well and celebrate when any one of them land a great plum role. I think to survive in the entertainment industry, one needs sincere and genuine friends, and these three boys appear to have found it in each other. Kudos to their bromance, and may it endure through thick and thin.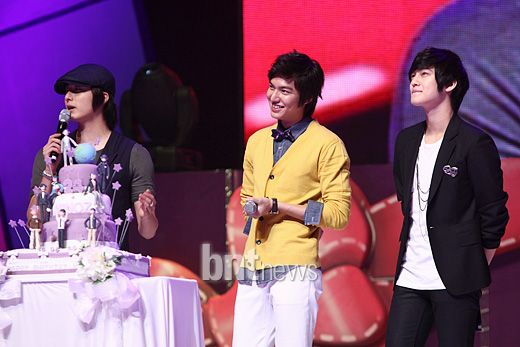 The pictures below are of Kim Bum and Lee Min Ho biking besides the Han River one weekend evening. Despite the fact that they resemble masked hooligans, it really is them.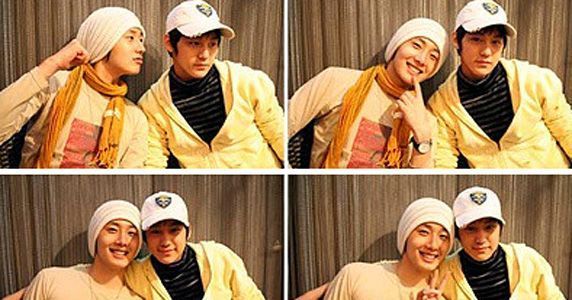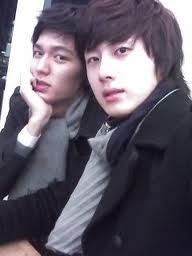 I actually think each guy has his own distinctive appeal and I personally don't find them interchangeable for certains roles. My favorite performances for each actor is: Lee Min Ho's turn as Gu Jun Pyo in Boys Before Flowers (drama was a hot mess, his performance was just hot, period), Bummie's noona-slayer turn as Ha Min Jae in The Woman Who Still Wants to Marry (great drama, great performance, great chemistry with his co-star Park Jin Hee), and Jung Il Woo's turn as Scheduler in 49 Days (I've yet to watch his iconic Return of Iljimae).